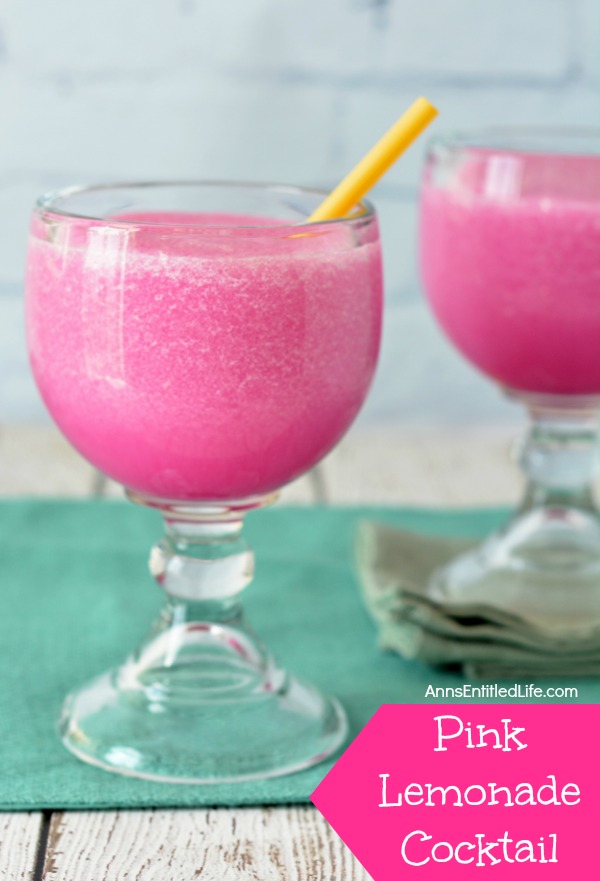 Pink Lemonade Cocktail
By Ann
This Pink Lemonade Cocktail is the perfect blend of sweet and tart! Easy to make, it is a fun party time, pool time, any time cocktail beverage.
Prep Time: 3 minutes
Cook Time: 0 Minutes
Total Time: 3 Minutes
Ingredients:
● 1 6oz Can Frozen Pink Lemonade
● 6 oz Rum
● Ice
Directions:
Directions:

● Pour the frozen pink lemonade into your blender.
● Fill the empty can with rum, and then pour the rum into the blender too.
● Add ice, and blend until smooth. Add more ice until you reach your desired consistency.
● Pour into a small cocktail glass.
● Serve immediately.
Makes 4 Pink Lemonade Cocktails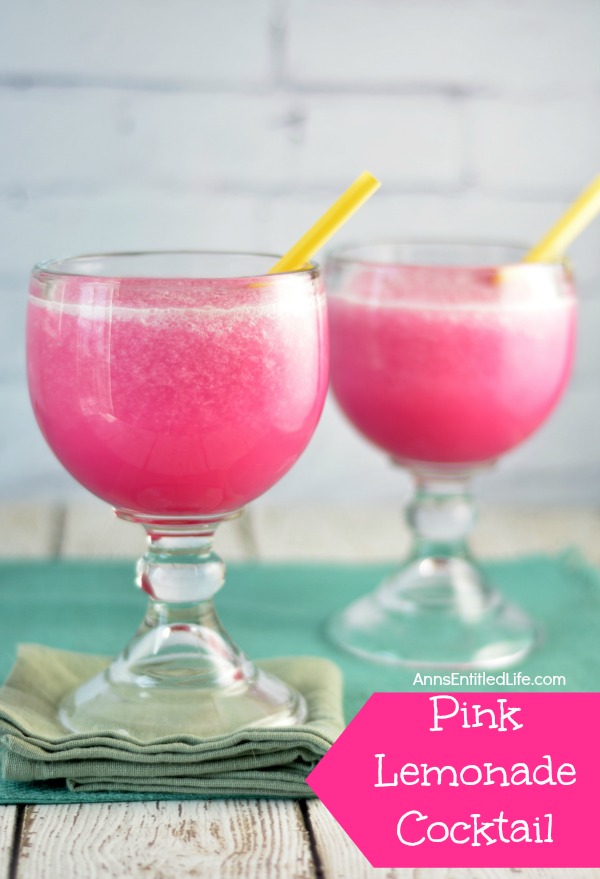 ● To print the Pink Lemonade Cocktail Recipe click here.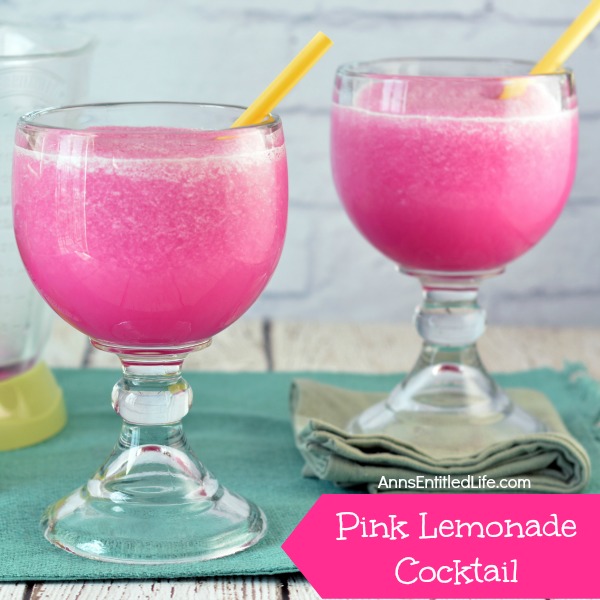 Sometimes easy works.
The ratio is 1-1. If you have a 12 oz frozen can, you are using 12 oz of rum. If this ratio is too strong for you, lighten it up a bit. You can also rim your glasses to dress up the drink a bit… crushed sweet tarts anyone!? Of course you can go in the other direction and use a colored sugar too!
---
As always, drink responsibly and please don't drink and drive.
● Ultimate Guide to Non-Alcoholic Bar Basics
● For more liquor and wine cocktail recipes, tips and reviews, click here.
● Be sure to follow my Cocktails board on Pinterest!
---