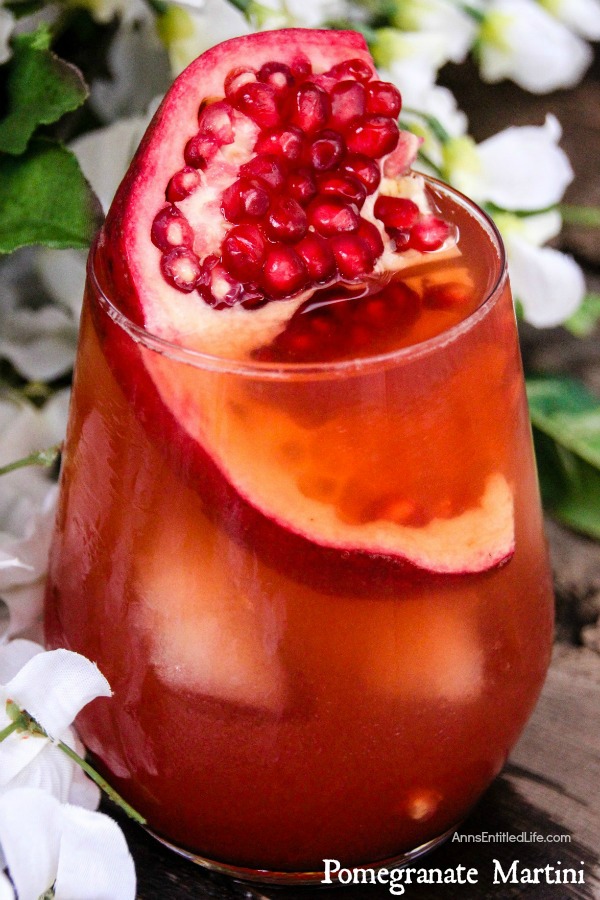 Pomegranate Martini Recipe
By Ann
The perfect drink this holiday season the Pomegranate Martini takes full advantage of in-season pomegranates! The new twist on an old favorite makes for a slightly sweet, totally delicious martini experience.
Prep Time: 14 minutes
Ingredients:
● 1 oz Gin
● 1 oz Sweet Vermouth
● 3 oz San Pellegrino Melograno E Arancia
● 1 Pomegranate wedge
● Ice
Directions:

● Fill a 12 oz stemless wine glass with ice cubes and chill in the freezer for 12 minutes.
● In a Martini shaker, add gin, sweet vermouth and San Pellegrino Melograno E Arancia and shake.
● Pour into the chilled glass filled with ice cubes.
● Garnish with pomegranate wedge.
● Serve.
● Makes 1 Pomegranate Martini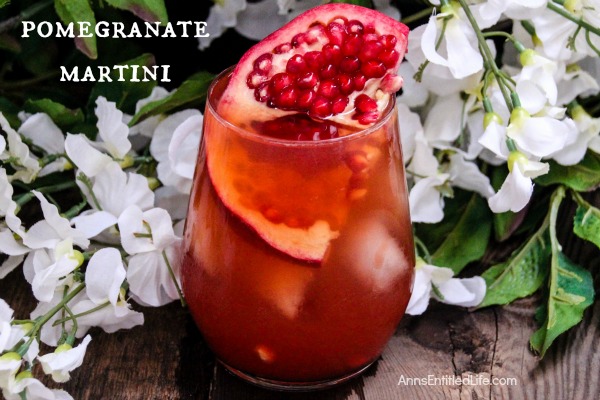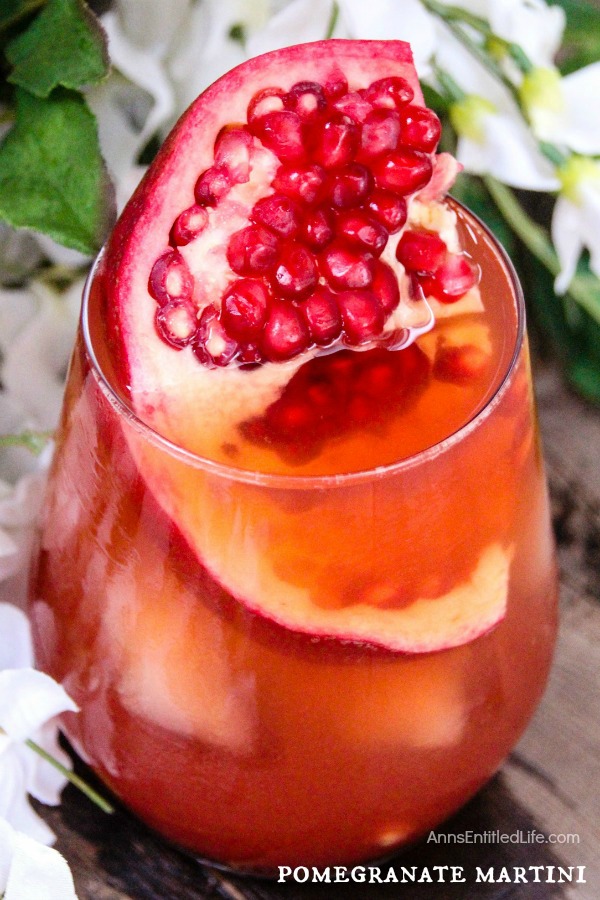 If you have not tried San Pellegrino Melograno E Arancia
yet, you really need to! Hubby's favorite flavor San Pellegrino
flavor is the Rossa Blood Orange,
but really they are all very good! Try it, you'll love it!
● To print the Pomegranate Martini Recipe, click here.
As always, drink responsibly and please don't drink and drive.
---
● Disclosure: the links in this post may be affiliate links.
● If you enjoyed this post, be sure to sign up for the Ann's Entitled Life weekly newsletter, and never miss another article!
● Ultimate Guide to Non-Alcoholic Bar Basics
● For more liquor and wine cocktail recipes, tips and reviews, click here.
● Be sure to follow my Cocktails board on Pinterest!
---