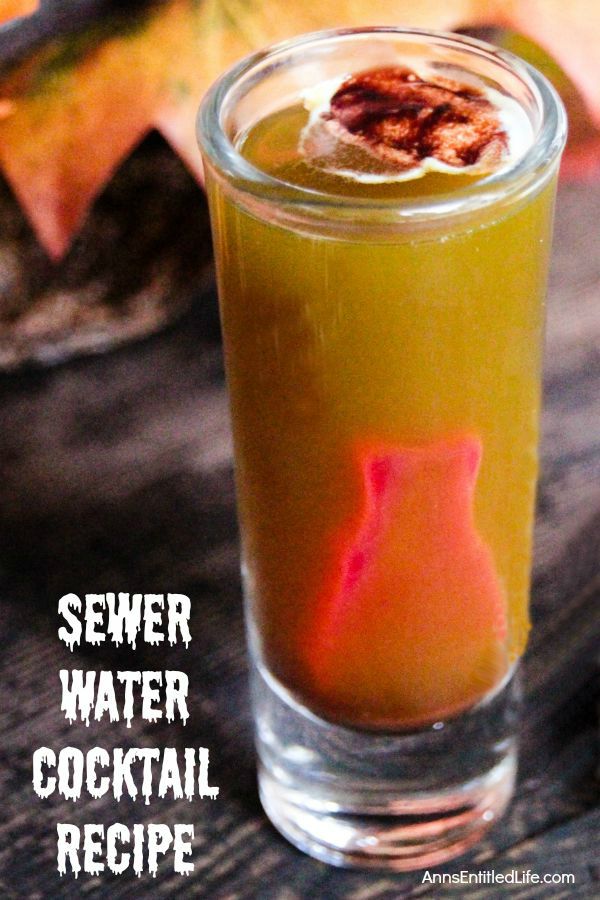 Sewer Water Cocktail Recipe
By Ann
This murky mixture looks like sewer water, but tastes divine. At first glance your guests might be slightly hesitant to try this delightfully disgusting drink, but once they taste this Sewer Water Cocktail, they'll ask for it all night.
Prep Time: 3 minutes
Ingredients:
● 1 oz Apple Juice or Cider
● ½ oz Vodka
● 1 drop Green Food Coloring
● 1 squirt Chocolate Syrup
● Small dollop Marshmallow Creme
● 1 Swedish Fish
Directions:

● In a 2 ounce shooter glass, combine apple juice (or cider), vodka, a drop of green food coloring and a short squirt of chocolate syrup; stir.
● Add a small dollop of marshmallow creme and squeeze a drop or two of chocolate syrup until the marshmallow looks like a very convincing "floater".
● The results should be a pretty convincing representation of sewer water except this horrible looking mixture will smell and taste much better (not that I've ever tasted sewer water).
● Drop a Swedish Fish candy into the glass for an added gross out factor.
● Serve immediately
Makes 1 Sewer Water Cocktail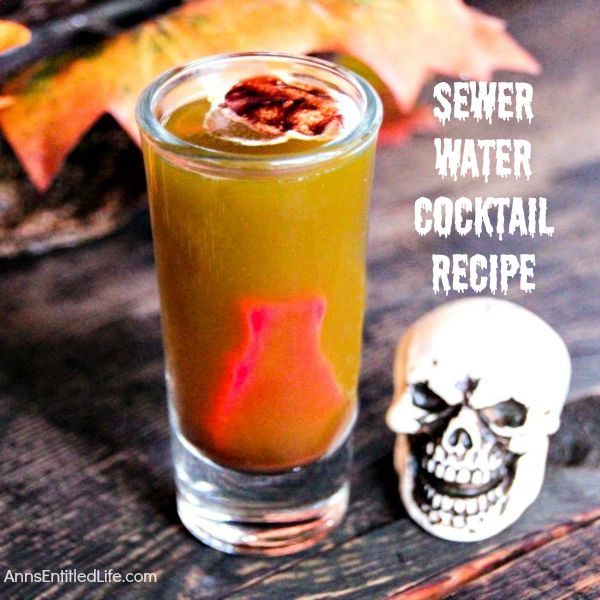 Note: This cocktail was created using 2 ounce shooter glasses. If you use a small or larger glass, adjust accordingly.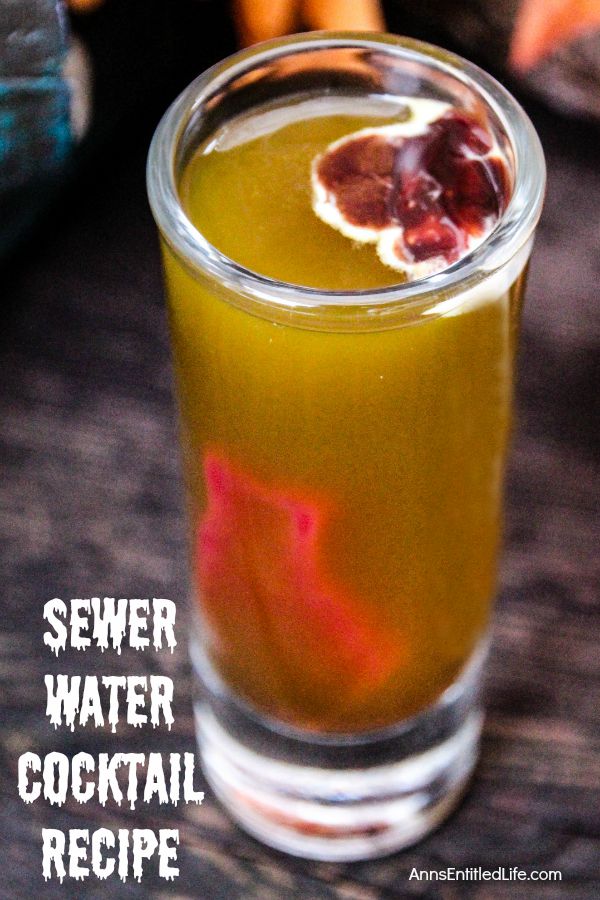 ● To print the Sewer Water Cocktail Recipe, click here.
As always, drink responsibly and please don't drink and drive.
● If you enjoyed this post, be sure to sign up for the Ann's Entitled Life weekly newsletter, and never miss another article!
---
● Ultimate Guide to Non-Alcoholic Bar Basics
● For more liquor and wine cocktail recipes, tips and reviews, click here.
● Be sure to follow my Cocktails board on Pinterest!
---