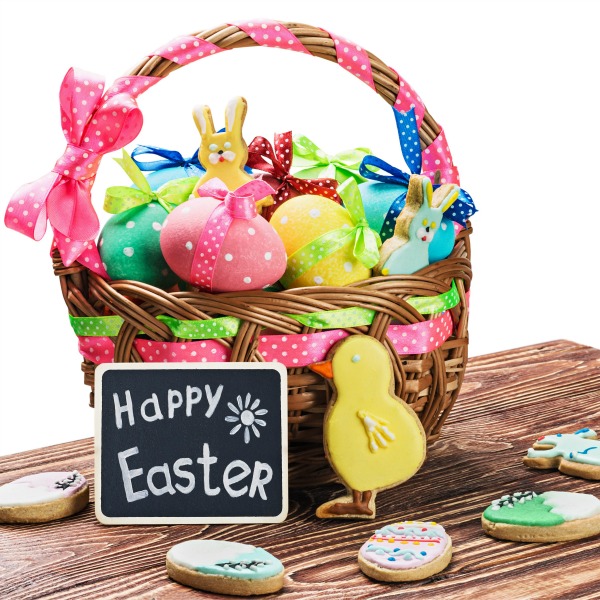 Happy Easter to those of you that celebrate.
Weather looks to be mighty fine here on Sunday. Hubby and I are going out with my parents and one of my brothers and his SO to linner – what Hubby calls the mealtime in between lunch and dinner. Sonny-boy's schedule was changed and he was moved to working Sundays last week, so he won't be going with us on Sunday.
We will be having a big family get together Saturday night though. Today is my father's birthday, and as it is Good Friday and my father is a holy roller (seriously, we used to call him Pope John when we were kids), he didn't want to go out tonight. So, we get a double dose of family two days in a row.
Ummm yay!?
I hope you have a wonderful weekend, and don't od on sugar (Hubby can't wait for the after Easter candy sales next week!).
Remember if you are looking for non-candy Easter basket gifts for the kiddos, I wrote up this 101 Non Candy Easter Basket Ideas For Kids post last month. It has some fun, and some unique, gift ideas that children will love that won't get them high on sugar.
Looking for something "different" for dinner? Check out the recipe page. Hey, you never know!
Have a wonderful Easter Sunday and I will see you back here bright and early Monday morning!
What are your plans for this weekend?
---