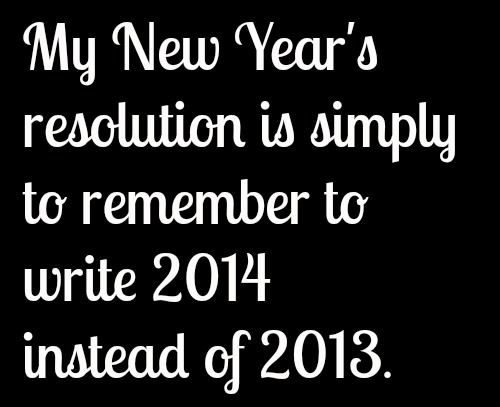 For the last five years (on Coupons, Deals and More,) I have written a New Year's Day post filled with blog updates, new series ideas, and what to expect in the upcoming year.
This year, I got nuthin'.
Since Ann's Entitled Life is a blog about, well, my life, it is difficult to know what to look ahead to. No one really knows what the future holds. On a personal level I could resolve to lose 10#s (30 would be better), quit eating chocolate (that lasted for almost 4 months one year, as I was truly addicted! I broke myself of the need to eat chocolate all the time, and now am much more reasonable with my intake) and exercise more, but I know none of those things will happen. Well, probably the exercise will… I like to walk on the beach, and now will have direct access.
As far as the blog goes… the one thing I would like to do is get more reader participation. It had dropped off tremendously the last few months, and now most days I feel like I am talking to myself. This happened while readership quadrupled. I don't get it. What can I do to get you to talk to me???
I am closing the Ann's Entitled Life facebook page. Or at least I won't be updating it very often. The reason is simple: my status updates go no where as facebook now charges to get stream-luv. This blog makes no money, so I can't pay $50-$75 a status update to get into follower's streams. To be quite honest, even if this blog made lots and lots of money, I wouldn't pay it. I did form the Ann's Entitled Life facebook GROUP where you can actually see all the updates. That I will keep open as long as it is free and shows updates, and you are all welcome to join!
As far as a new series… I already have a ton of series and can't think of anything new that I am good at or know something about – unless I run my old coffee reviews? That would give me the opportunity to revisit all those coffee shops, which I wouldn't mind at all! Maybe a chocolate review series? That probably wouldn't work as I only like milk chocolate. Godiva? Hmmm delicious! Hershey? Great bang for the buck? Lindt? For a bar it is awesome!! Well, you'd get where that series would go. Right to my butt.
If you have a series idea for Ann's Entitled Life, let me know! Just make sure it doesn't involve a glue gun or crafting. That would be a horrible series – "Crafting Fails With The Pooky Princess". I'd spend more time in the ER than blogging.
Do you have any New Year's Resolutions?
I wish you all a very Happy, Healthy, Fulfilling New Year. May 2014 be a year of much happiness and joy for you and yours!
---