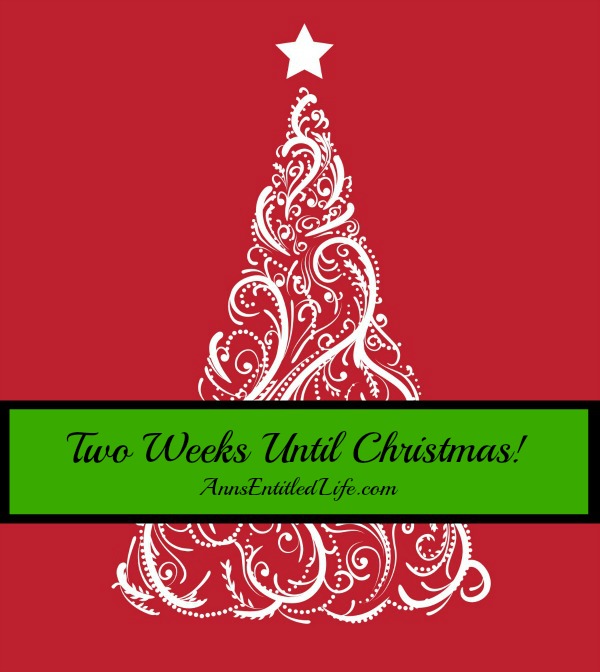 With only a little over two weeks until Christmas, it seems to me that time is speeding up! I don't even want to confess how far behind I am this year. My life has been pretty wrapped up in the 15 Days of Holiday Sweets. This is both good and bad – good in that the cookies for the cookie trays are done and in the freezer (except I am still making today's cookie, and the Original Bacardi Rum Cake Recipe for Christmas Eve dinner), bad in that this really should have been done months ago.
Last year when I did 15 Days of Holiday Cookies, I had them finished in October. We went down to Florida for two weeks in December to set up the condo and buy some furniture, so before we left my tree was up, the menu planned, all the foods were purchased, yada, yada. I look back at Christmas 2013 as a fairly organized operation.
Christmas 2014 is shaping up to be anything but! The tree has to go up this week, or I swear we will not have one. Seriously! I decided not to put up outside lights as we want to head out of town (weather dependent) fairly early in January (yes, we are snowbirds), so I don't want to take down lights in the middle of a 25° day during a January snowstorm. Call me crazy! I'm just not that into winter after January 6th.
Hubby's mom flew in from Vegas for Thanksgiving. That meant we had Thanksgiving dinner at our house, and that is something we seldom do. The prep and clean up for that event pushed me back a few days. (That's my story, and I'm sticking to it.)
My to-do list includes shopping with Sonny-boy. I swore that tradition was over fully expecting him to find a full-time job out of area and move away. He did find a full-time job, and it is about 10 minutes from me! Fortunately (or unfortunately depending on your point of view), he lives in a "cool" area in Buffalo and has to schlep out this way 30 minutes or so every weekday. What a goof. I guess you are only young once though, and living in the "cool" section of a city is fun when you are a 20-something. Anyhoooo he is all for a day together Saturday where we shop (as little as possible, neither one of us are shoppers), go to the movies, and have lunch together. It was his suggestion, and I was not turning him down. We don't see each other nearly enough these days.
I have to get the tree done, check the menu and what we have to purchase to complete it (it is nice that it is pretty much the same every year), check the linens, and go to the bank for green-gifts.
When I break it down like that, it doesn't look too bad. For some reason, I think there is more to my to-do-story than what I listed though.
So, how are your holiday preparations going!?
---