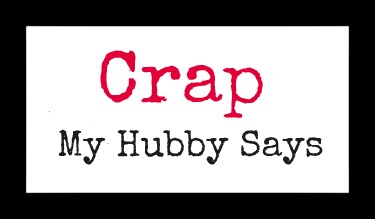 Shotgun season started this past weekend in my area of New York State. Hubby was as giddy as a five year old on Christmas morning. He has a ritual where he goes down to the Southern Tier with a buncha buddies. They pack up for the weekend, stay at one of said buddy's father's house, and head out before dawn to get situated to kill Bambi.
Since there are eight people in this yearly opened day hunting group, they are all assigned food to make, something to bring, etc. It is a giant camp out for adults. This year, Hubby was assigned breakfast and beer (I don't even want to know if they are having beer for breakfast). So he's been making lists, checking them twice, gonna fine out who's nau… er, he made lists, went shopping, and planned easy breakfast menus.
Hubby also bought some new hunting gear, and went up to his hunting land (his land is on Lake Ontario, north of where we live) to put up new tree stands, posted signs (he only allows family and a few friends to hunt on his land), and brush-hog some trails as the place had become overgrown. He spent time taking apart, cleaning and sighting his shotgun, as well as checking out his ammo and buying more of whatever it is he was out of.
The guy who didn't have time to change the light bulbs on our outside sconces probably put in 70-80 hours planning opening day and the three weeks of shotgun season that come after. I think he forgot about muzzle-loader (hopefully, but I doubt it), and he doesn't shoot bow… yet.
So he's in the kitchen trying on his hunting clothes, including this new winter hunting outfit he purchased that cost more than my purse! He wanted these items washed in some unscented laundry soap, so he needed to take off the tags and get them to the laundry room.
Now, I've been very good about camera equipment this year. I had not purchased anything in at least six months. Unfortunately I dropped my camera off the kitchen island while shooting some food photos, and had to buy another camera (and wow this one is a beauty! I am shooting manual without any kind of jitters). And because I bought a new camera, I needed a new lens. And a new flash. And a new bag with which to carry all my new camera-loot.
And Hubby rolled his eyes said a few things about my hobby, and ask if I really needed that new lens! The nerve! Of course I needed it. Shesh, what kind of question was that!? He's should be glad I didn't buy the other two I've had my eye on.
This bring us back to Hubby standing around trying all his new hunting duds on. I looked at him after the he "modeled" the new jacket and said, "Wow! Of our two hobbies, I'd love to know which one of them cost more this year… my camera equipment or your hunting stuff?"
He looked at me, and started laughing. (We both knew it was him.)
When he finally could catch his breath he looked at me and said, "Hunting's not a hobby, it's a way of life."
"Oh goodie," was my very sarcastic response.
---
● For more of the Crap My Hubby Says/Does series on Ann's Entitled Life, click here.
---