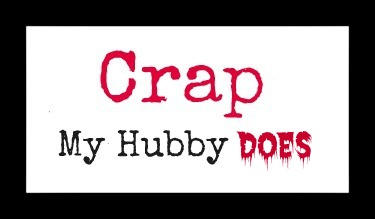 Everyone who lives with someone has to put up with that person's annoying habits. Maybe your spouse/SO leaves wet towels on the floor? Leaves the toilet seat up? Crunches peanuts in your ear? Or perhaps they leave a shoe pile everywhere and anywhere in the house? Hogs the bed? Never take out the trash? Doesn't replace the empty toilet paper roll?
This are all irritating and exasperating but MY Hubby gets an award for Most Annoying Habit EVER!
He leaves a mouthful of whatever liquid is the the Milk/Juice/Pop container. One cookie in a sleeve. A quarter cup of coffee in the pot. A third of a scoop of ice cream (which you KNOW will freezer-burn asap). A few crumbs of a spice. One chip (or chip dust) in a bag, clips it, and puts it in the pantry or leaves it on the counter. A scoop of food in a 13×9 pan instead of transferring that leftover scoop to a smaller container (or trashing it completely).
This drives me absolutely nuts! Not only does this take up need space in the fridge, but when it is a spice or condiment (that he leaves particles of) that doesn't have clear packaging, I assume there is enough left for a recipe.
Silly me.
I don't have the time (nor the inclination) to check all our spices, condiments and dry goods weekly to see if there is some unusable portion left in the container. I expect there to be enough to use in a recipe! He truly is that 5 year old kid that puts the milk carton back in the refrigerator with half-a-sip left of milk.
I've been saying something to him about this infuriating habit for a while now, but last week when I pointed out to him that he had left a single cookie in a large cookie bag and he sniffed, "That's because I have self control."
I just about lost it. No, you don't buddy. You're the man that will sit down with a 5 pound bar of chocolate as a snack, the one that eats a container of Kozy Shack as one portion, the guy that can finish a container of chocolate covered cashews in one sitting. You are the man that only eats potato chips to make sucking down a container of Bison Chip Dip in 15 minutes, semi-acceptable.
Hubby is the reason the pantry has to be cleaned out often. He blames me for shoving stuff in there, but actually I clean it out to retrieve the 400 chip clips that are all closing chip bags containing a tablespoon of chip crumbs.
Talk about annoying.
I have no idea how to break Hubby of this habit. It gets worse as he gets older. Maybe it is a quirk in his personality I should find delightful, but I don't. I find it maddening. And I wish he'd stop.
What is your spouse/SO's most annoying habit?
---
For more Crap My Hubby Says/Does posts on Ann's Entitled Life, Click here
---