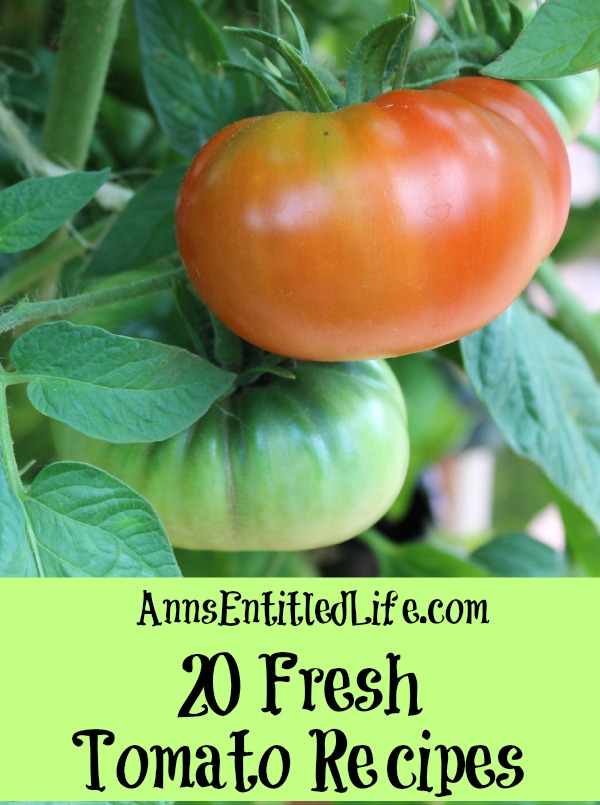 Celebrate summer with incredible and delicious fresh tomato recipes. Roasted, marinated, grilled or straight from the vine; enjoy your bounty of garden tomatoes in a delightful new way with one of these 20 Fresh Tomato Recipes!
20 Fresh Tomato Recipes
The tomato belongs to the nightshade family, Solanaceae. Tomatoes are America's favorite garden vegetable. The tomato is consumed raw as well as an ingredient in many dishes, sauces, salads and drinks. While it is botanically a fruit, it is considered a vegetable for culinary purposes. There are approximately 7,500 varieties of tomatoes. Tomatoes grow well with seven hours of sunlight a day. Tomatoes are rich in Vitamin C, B6 and Vitamin A.
● Blistered Tomato Recipe – Half Baked Harvest
● Bruschetta made with Heirloom Tomatoes and Kale
● Cucumber Caprese Salad Recipe
● Fast, Fresh Tomato Sauce Recipe – Farm Fresh Feasts
● Fresh Tomato Pesto: How to Make, Put Up, and Use It – Farm Fresh Feasts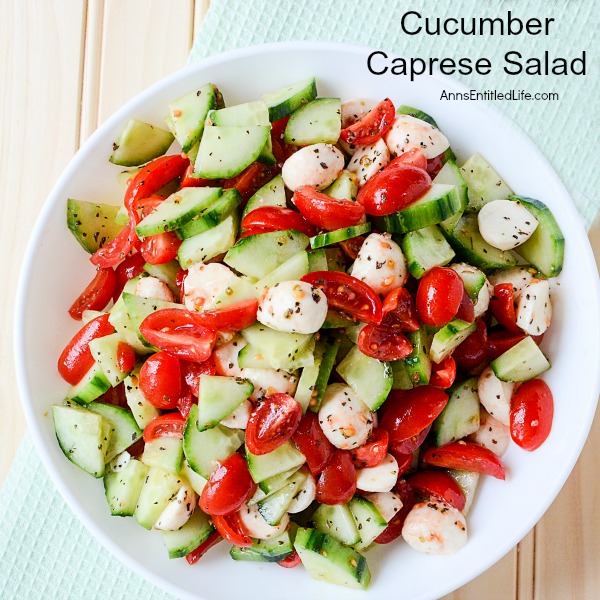 ● Fried Green Tomatoes Recipe – Mommy's Kitchen
● Garlic Roasted Cherry Tomatoes – The Novice Chef
● Egg Stuffed Tomatoes – Give Recipe
● Grilled Tomatoes Recipe – Proud Italian Cook
● Heirloom Tomato Salad Recipe with a Hatch Chile Kick Mama Likes to Cook
● Herb Marinated Dried Tomatoes – Underwood Gardens
● Marinated Balsamic Tomatoes Recipe with Garlic and Basil – Sassy Suburbanite
● Classic Tomato Basil Bruschetta – Saving Everyday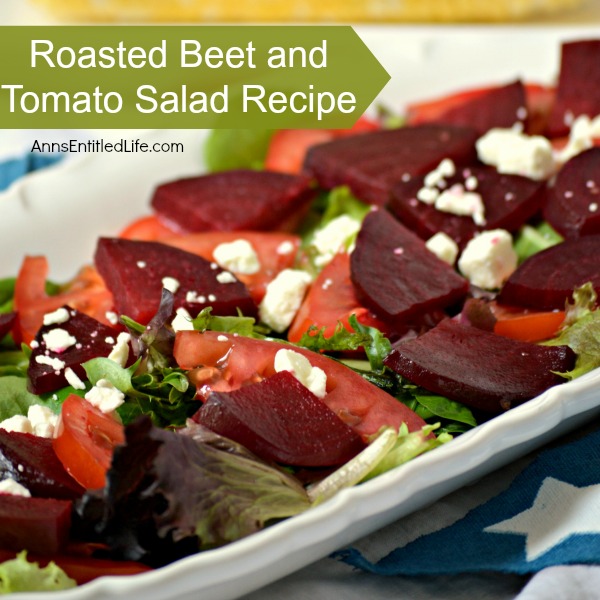 ● Roasted Beet and Tomato Salad Recipe
● Slow Cooker Tomato Basil Parmesan Soup Recipe – The Girl Who Ate Everything
● Spinach, Mushroom and Vrie Stuffed Tomatoes Recipe – Carrie's Experimental Kitchen
● Stuffed Caprese Tomatoes – A Few Short Cuts
● Sugar Free Tomato Soup Recipe – My Sugar Free Journey
● Tomato Zucchini Tart Recipe – Blogging Over Thyme
● Zero Points Weight Watchers Cucumber, Tomato & Onion Salad – Two Chicks and a Blog
---
● Disclosure the links in this post may be affiliate links.
● For more Recipes on Ann's Entitled Life, click here.
● If you enjoyed this post, be sure to sign up for the Ann's Entitled Life weekly newsletter, and never miss another article!
---