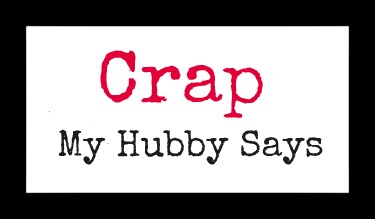 As many of you know, I have been a couponer and deal hunter for the last 30+ years. I have been on a deal-hiatus since my blog disaster in February. Yeah Coupons, Deals and More came back in May, but I don't have the same passion I had before. Nearly everything I post there now has to do with online shopping and deals. I made the decision back in February to take a break – only my third real couponing and stockpiling break in the last thirty plus years. The other two eat-downs were when we moved. I didn't want to lug a stockpile from my old house to my new house. So, this is my first hiatus "for no real reason" – well, except to eat down the stockpile and use up what we already have. I'm probably in for a sticker shock or two when (if) I resume couponing in earnest.
It is now September. That means I have been on this hiatus for almost 8 months now. Eight months of not shopping the sales, keeping a coupon insert list or printing printables. Quite frankly I have zero idea what has been a "hot" H&BA deal this year. I just haven't been interested.
Now keeping all that in mind, Hubby wonders why I am getting miffed when every Sunday for the last two months as he casually peruses the sale fliers has has asked me, "Is there a coupon out for that!?" when he sees something that he feels may have deal potential.
My answer has been, "I honestly do not know. I haven't been keeping track." Unless it is something we use all the time, and a dairy item to boot, I am unlikely to know if there is a "coupon out for that".
Now if he wants to ask me if there is a coupon code for an online something-or-other, that I probably know about! In 2013 I have gone from a brick-and-mortar-shopper who occasionally shops online to a I'll-go-to-the-store-for-dairy-and-buy-everything-else-online shopper.
Am I spending more? Yeah. Do I care? Nope, not really. Most of my online shopping has been household goods and clothing related, and these items just cost more. They are durable goods, so can last 10-20-30 years or more. It is a completely different type of shopping than food or H&BA. Until we furnish our Florida condo, it is going to by my main concern.
I think Hubby is getting the itch to go back to B&M deal shopping. Since he'll have to do the work (look up the ad previews, write up a game plan and gather the coupons), I doubt that itch will be scratched. He's a pretty good mall and online shopper (much better than I am actually), so I can probably distract him with some shiny object related to tools while I hunt for plantation shutters and bedding.
But my real question is: when is he going to come to grips with my lack of deal-hunting and couponing? He's only done both with me, never on his own, since we got married. He quickly abandoned all I taught him about coupon and deal hunting on our wedding day, and left it "to the expert".
Is the fact that I was so passionate about savings so long something of a shock to his system now that I ended? Was it that much a part of my personality? I have gobs more time now that I am not chasing every deal we don't need, and have been baking up a storm. That I know makes him happy. Since I am on extended couponing hiatus, it is as if I am retired. Or semi-retired. Or fired from my job. And I am not sure I'll ever go back to "work" again.
I am not sure if Hubby missed "the old days" or was just used to me "a certain way" and is now stuck in a rut. I do know if we don't come to an understanding about this soon, my Sunday morning responses to him when he asks about a coupon are going to be a little less polite in the future.