Many household products start out with one specific purpose in mind, but other uses are quickly found in addition to that product's original intent. Some household hacks are silly, some are wasteful, but are truly useful in a pinch! Here are some useful household hacks you might really like to try.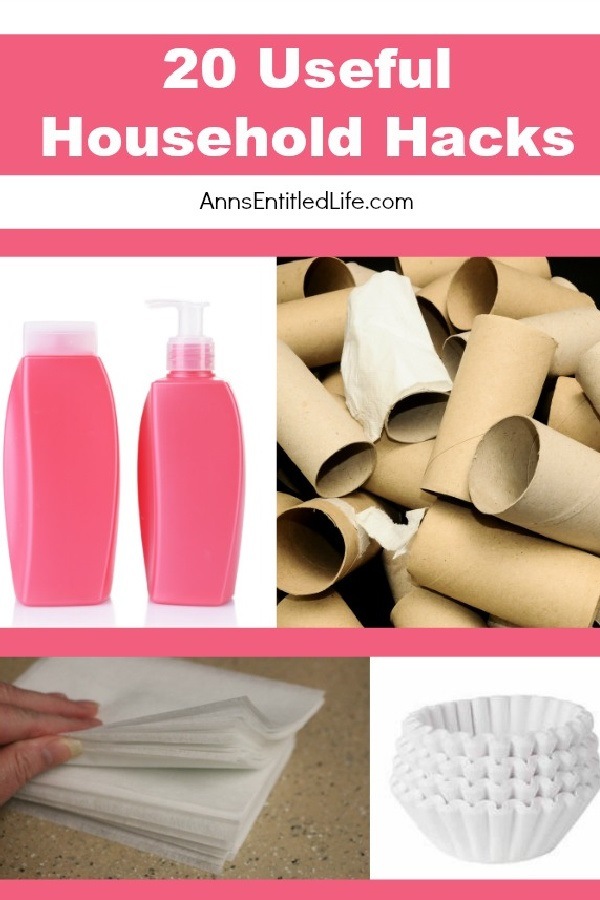 The best household hacks are those that are really useful. It could be for homemade cleaning solutions (cleaning products), uses for white vinegar, apple cider vinegar, lemon juice, olive oil, how to use essential oils in your home, uses for old socks, or perhaps the right way to do something, such as clean your washing machine, clean your dishwasher, how-to or simply how to take those unorganized methods of storage and make them into innovative solutions that actually work.
20 Useful Household Hacks
Oh sure, there are all kinds of hacks and you will read about some incredible household hacks that show you how to MacGyver a plastic bag and rubber band to make a spaceship or other such nonsense, but the reality is most hacks are what we oldtimers used to call tips and tricks. Duct tape was the favorite for men everywhere, women preferred bobby pins.
My favorite household tips I have learned from professionals, such as how to care for wooden furniture, the twice a year cleaning secret for sparkling shower doors, and how to remove paint from unwanted places.
However, this post is dealing with key tips on new uses for a few common household products and bi-products: coffee filters, toilet paper rolls, plastic lotion bottles, and dryer sheets. Nearly everyone uses these common household items on a regular basis, so why not share some of the best hacks out there using these easy instructions.
Throughout history, people have looked for clever tricks and an easy way to do a task at hand with only basic products at their disposal. If it takes less time than the normal method, bonus! Here are some wonderful shortcuts, incredible hacks, and easy solutions you might really like to try using common household products you have at home: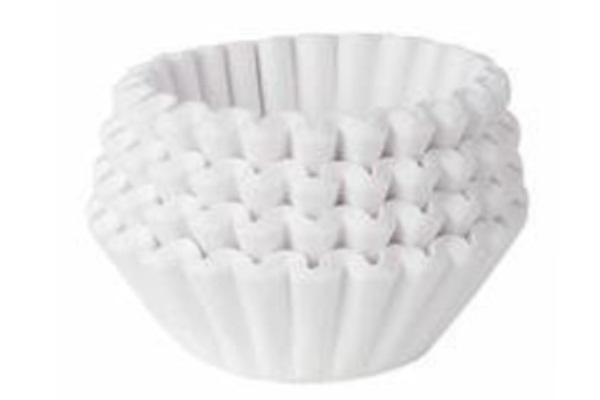 Paper Coffee Filter
In addition to their intended purpose; filtering brewing coffee, paper coffee filters have these wonderful, originally unintended uses:
1. When potting flowers a coffee filter placed at the bottom of the flower pot will prevent the fresh dirt from falling out while allowing water overflow to still seep through the seepage holes.
2. Use a coffee filter as a splatter guard in the microwave.
3. Place a coffee filter in between pieces of good china to prevent scratches.
4. Run out of paper towels? A coffee filter is a great way to absorb cooked bacon grease.
5. Get rid of the corn silk easily from that corn on the cob with a dampened coffee filter running it down the length of the corn.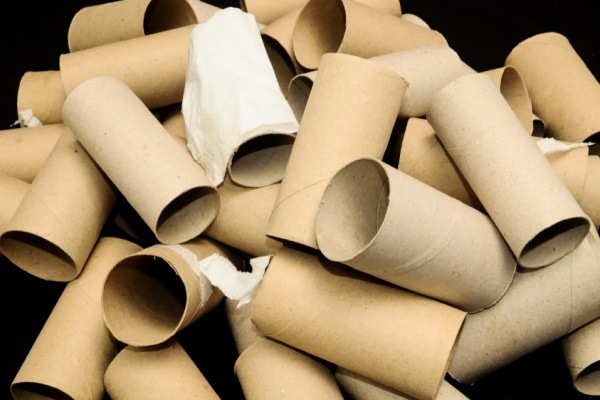 Toilet Paper Roll Tube
Every household has them. Finding creative ways to use those empty toilet paper rolls takes some imagination.
6. Save up your used toilet paper roll cardboard and donate them to your local library or school for craft purposes.
7. Cord keeper – store unused extension cords inside the old toilet paper rolls to keep them neatly folded.
8. Toilet paper rolls can be cut down the middle and used to keep rolls of gift paper neatly rolled up.
9. Rolls that are cut down the middle and or into two pieces can be used by your small animals. Pet mice and hamsters love to curl up inside them and Guinea pigs love to carry them around in their cages and gnaw on them.
10. To hold fire starters for a campfire.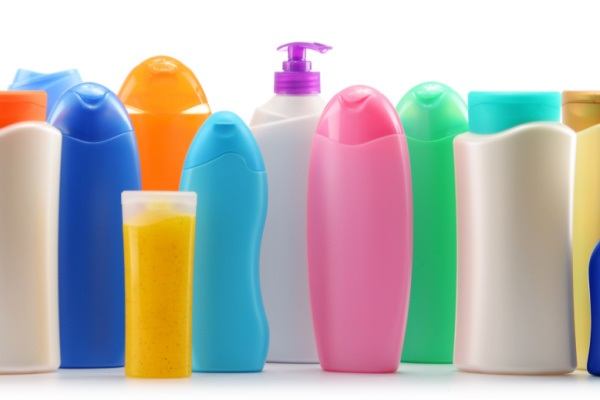 Plastic Lotion Bottles
Keep those empty plastic lotion bottles out of your recycle bin, and instead reuse them for one of these great ways to re-purpose them:
11. Plastic bottles can be cut and used to store your keys and or cell phone while at the beach.
12. Removing the top and the front part of one about ¼ from the top makes a gadget and wire holder. You will have to cut one hole in the back of it so you can plug in your gadget. Once that is done, the next time you have to plug in your cellphone or iPod, simply use the premade holder. Plug it into the wall outlet, drop the gadget and its wires into the specially made holder until it recharges. No more messy wires running all over the place. This is the original post with instructions.
13. Make your own shampoo and use the old (clean) lotion bottle as a dispenser.
14. Make your own foaming hand soap and use the (old) clean lotion bottle as a dispenser.
15. Make your own homemade body wash and use the old (clean) plastic lotion bottle as a dispenser. Try this formula: Mix together a ¼ cup full-fat coconut milk with 1/3 cup liquid Castile soap. Add a few drops of essential oil for a wonderful scent!
Note: remember to clearly label the new contents when you reuse a bottle for something other than its original purpose.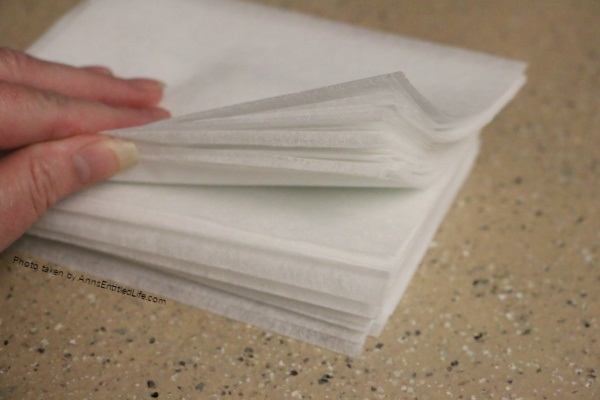 Dryer Sheets
The next time you see dryer sheets on sale, stock up on them as dryer sheets have many alternative uses other than a substitute for liquid fabric softener:
16. Dryer sheets work great at keeping your drawers fresh smelling. Simply rip off a dryer sheet and place it in the drawer. A dryer sheer works the same way for smelly shoes and sneakers. Just insert a dryer sheet inside each shoe to freshen them up in between wear!
17. Dryer sheets can also be used to remove static from the body. Simply take one and rub it over a person's hair to remove the static.
18. Cleaning mirrors and glass is a breeze when you use used dryer sheets. Use a bit of vinegar water in a spray bottle, spritz the mirror and wipe off excess water with the dryer sheet until dry. If you choose to use vinegar full strength, that should help deter your mirror from fogging up, too.
19. You can also dust with a dryer sheet as well as remove pet hair from furniture. It can be a better solution than a lint brush!
20. Wipe a dryer sheet over your computer screen to remove static.
What other household hacks do you have for these products?
---
First Published: April 21, 2015 Last Updated: January 03, 2022
● For more Household Tips on Ann's Entitled Life, click here.
● If you enjoyed this post, be sure to sign up for the Ann's Entitled Life weekly newsletter, and never miss another article!
---