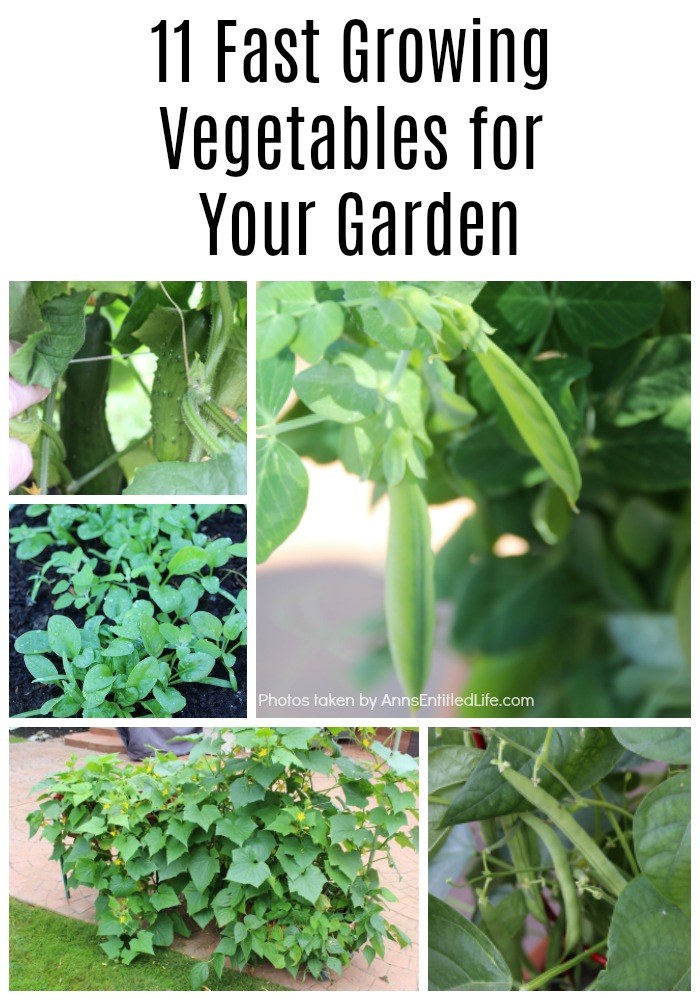 There are a lot of vegetables that take a much shorter time than you would think to grow from planting until they are ready to harvest. These quick growing vegetables can be stagnated throughout your growing season, or planted all at once for a bountiful harvest!
11 Fast Growing Vegetables for Your Garden
If you are starting your own vegetable garden, you might be impatient with the growing period of many of your plants. Tomatoes, peppers, and eggplant are known for their longer than average plant-to harvest growing times. You may want to plant some faster-growing vegetables along with those slow growers so you can have fresh vegetables through your growing season.
One of the first things you want to do when planning on planting a new crop is to consult the US Growing Zone map. This will help you plant the right vegetables that will grow in your specific area of the country.
I have an issue this year: due to my fall travel obligations, I needed some fast-growing vegetable plants for my garden. My growing season is condensed, so I wanted to make the most of it! I bought a cherry tomato plant already fully grown and showing fruit, but for the rest, I needed to be certain I'd be around to harvest, eat, and/or freeze what was produced.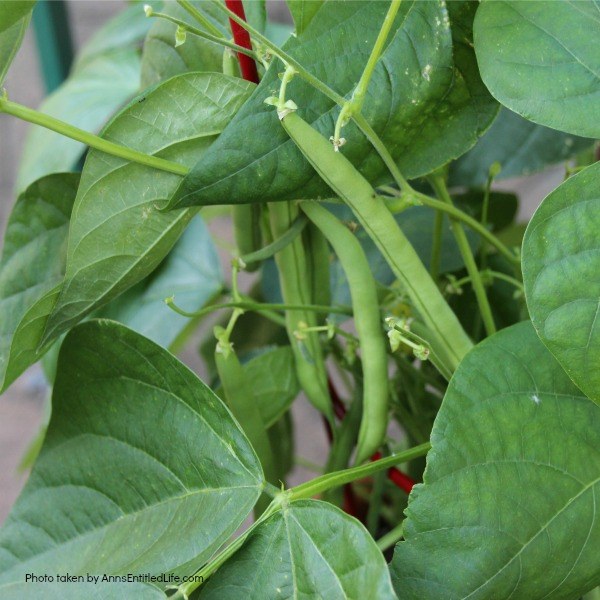 I chose to grow green beans (60 days), and I hurried it along a bit by buying seedlings. Same for my peas (45 days). I am growing sugar snap peas, as well as regular old sweet peas. I am also growing lettuce, mustard greens, and spinach.
If you want to start a garden for kids or have kids helping you in the garden you might want to opt for at least a few veggies that grow faster so that they do not lose interest. Whether you are a beginner or an experienced gardener, plant some fast-growing vegetables so that you can have a variety of fresh food options during the spring, summer, and fall months.
Here are 11 fast-growing vegetables for the impatient gardener. Growing these vegetables at different times of the year means you get to enjoy a harvest all year round.
Arugula
This vegetable is a favorite for a reason. It has a great flavor, with a slightly peppery taste, and is a popular alternative to basil in pesto and also for use in salads.
Arugula is known by the name rocket because of the speed at which it grows (35-40 days to harvest). Sow the seeds directly in the ground and once the leaves are large enough (2-3″), you can harvest for salads or cooking.
If you want to continue to grow your arugula during the summer months, plant them in a shadier spot so you can prevent it from going to seed too quickly, thus ending its bountiful harvest.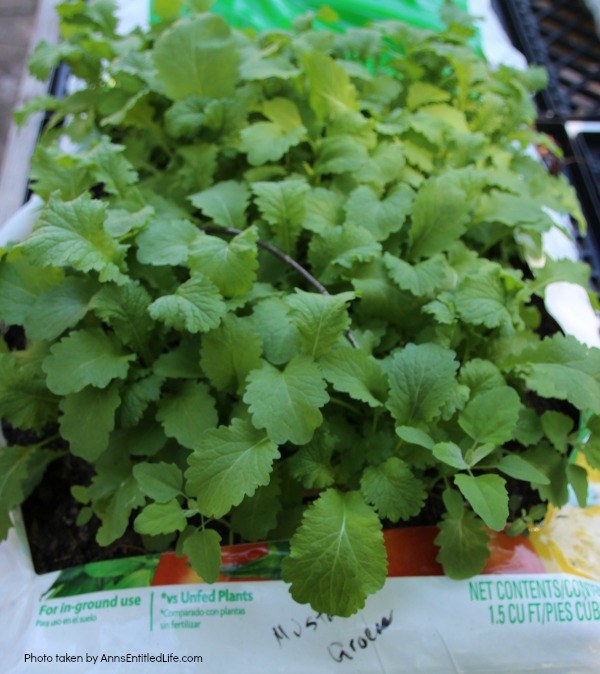 Mustard Greens
Mustard Greens are surprisingly spicy, with a unique peppery flavor. They have shallow root systems and grow quickly from seed (45 day seed to harvest). Easy to grow, they are wonderful in fresh salads, or soups! You may even want to grow mustard greens to feed your pet lizard.
Mustard greens are a good source of Vitamin C and Vitamin A. Spice up your salad and grow mustard greens this year!
Learn more about growing mustard greens the fast and easy way here: How to Grow Vegetables in Garden Soil Bags
Cress
Cress is another unique green vegetable that is currently gaining popularity is cress. Cress has a peppery flavor and is as easy to grow as arugula. This vegetable is grown throughout the spring or fall (24-30 days until harvest).
Sow the seeds directly outdoors and harvest the plants as soon as the leaves are about 2 inches in size. You can sow seeds every week for a continuous harvest. However, if the temperature in the area in which you grow them is too hot, the taste of the plant may be more peppery.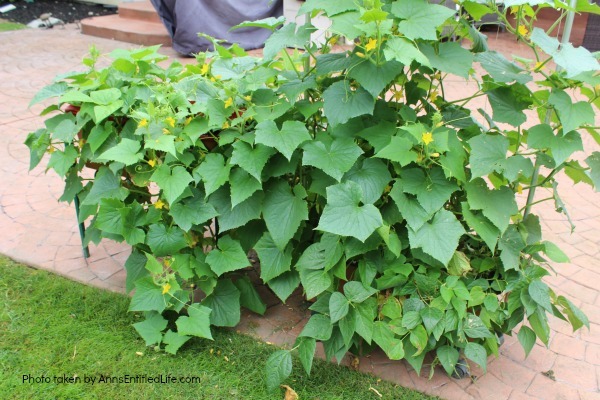 Cucumbers
Cucumbers are very versatile plants. They are not only delicious when added to soups and vegetable stir fry, they can also be eaten fresh in salads or on their own.
Cukes are a great addition to any meal. But did you know that it is also a fast-growing vegetable? Cucumbers can grow about six weeks. When planting them, since cucumbers like to spread out, you should give them plenty of space to grow or build a trellis and let them vine up.
I grow a lot of cucumbers. You can see it for yourself in this invasion of the cucumbers post!
Kale
Kale likes cooler weather. You can plant in early spring, or in late summer for a nice fall harvest. Kale (depending on the variety) will continue to grow until the snow flies. Like many leafy vegetables, it is a great source of vitamin A and vitamin C.
It is easy to start planting kale directly outdoors but you need to give them plenty of water as drought can produce bitter-tasting kale. Check your variety before purchasing and planting. While some kale may be ready in under 60 days, other varieties may have an 80 harvest – and those extra few weeks can lead to foot-tapping by an anxious gardener. Check the seeds before planting!
When harvesting, start from the outside of the bunch and you will continue to enjoy produce for several weeks.
Lettuce
Another versatile vegetable is lettuce. There are a lot of varieties to choose from, each with a different flavor and crunch.
But the great thing about this vegetable is that it grows well in colder temperatures, meaning you can have a fresh salad in the cooler months of the year. It also does not take a very long time to get a good harvest. In fact, lettuce can be harvested in just 30-40 days. As always, variety dependent. There are so many lettuce choices though, you can find one you love that produces early, and with proper cutting, you can enjoy all season long.
Learn more about growing lettuce the fast and easy way here: How to Grow Vegetables in Garden Soil Bags
Beets
Did you know that other than the beetroot, the leaves of beets are very tasty, too?
Beets are a great vegetable to grow, especially if you want a harvest in a hurry. They can grow during the spring or fall. Beets can withstand a little heat, but not the full heat of the summer. You can harvest the beets in about 50 days. The green, leafy vegetable tops will be ready to be eaten in just 30 days. There are a ton of different types of beets, however, so check with the growing instructions to get the beets that will grow fastest in your area.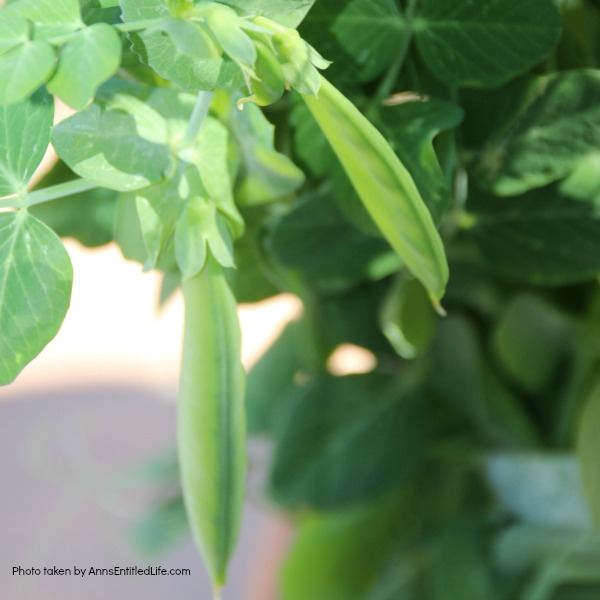 Peas
Depending on the variety you choose, peas are cool weather hearty and can be harvested in 45 days. Last year we picked directly from the vines and ate most of them before they got in the house. People would come over and eat them as a snack right off the vines! While we froze the leftovers, the taste of fresh from the vine peas cannot be beat.
Look for sugar snap peas (edible pods), snow peas (edible pods), and sweet peas (inedible pods, so you shell them). Because different parts of the country have different weather patterns, this article is great for knowing when to plant in your specific area.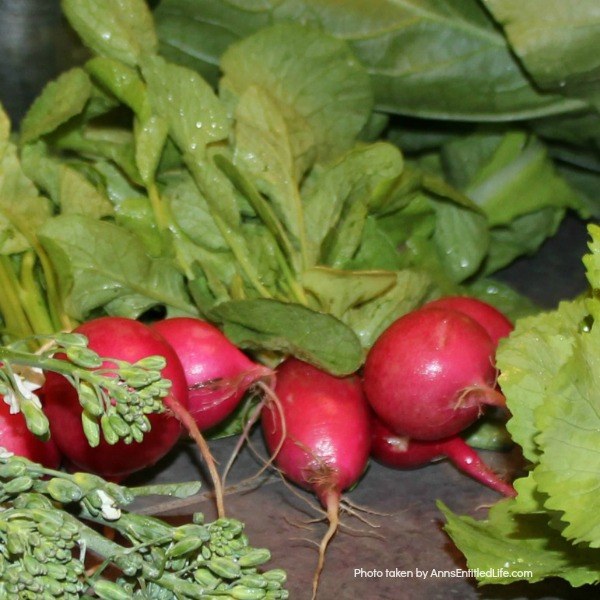 Radish
Radishes are one of the fastest vegetables to grow. They also have very simple requirements to grow, as well.
Like other vegetables, you need to plant the seeds in good quality soil. In about 25 to 30 days, you can look forward to your first harvest. Make sure to keep planting them every week or so, so that you can have a continuous harvest.
Learn more about growing radishes the fast and easy way here: How to Grow Vegetables in Garden Soil Bags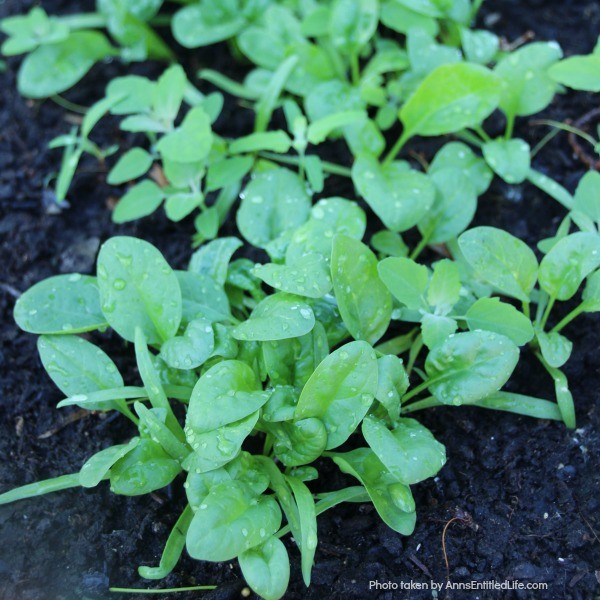 Spinach
Spinach is a favorite for many reasons, it's fast and easy to grow, and can be used raw or cooked in many recipes.
Directly sow the seeds in good quality soil. Then just water and wait for them to grow. In just 4 to 6 weeks, you will have fresh spinach waiting for your culinary delight.
Learn more about growing spinach the fast and easy way here: How to Grow Vegetables in Garden Soil Bags
Summer Squash
One of the best vegetables to enjoy during the hot summer season is summer squash. Summer squash is delicious, it is easy to grow, and it produces quickly, as well (40-50 days until harvest).
Planting summer squash is simple: Just sow the seeds, water them, then wait for them to grow.
But make sure to harvest your summer squash while they are young as they produce a better, sweeter flavor.
---
● For more Gardening posts on Ann's Entitled Life, click here.
● Enjoy this post? Sign up for the Ann's Entitled Life FREE Weekly Newsletter to stay connected.
---