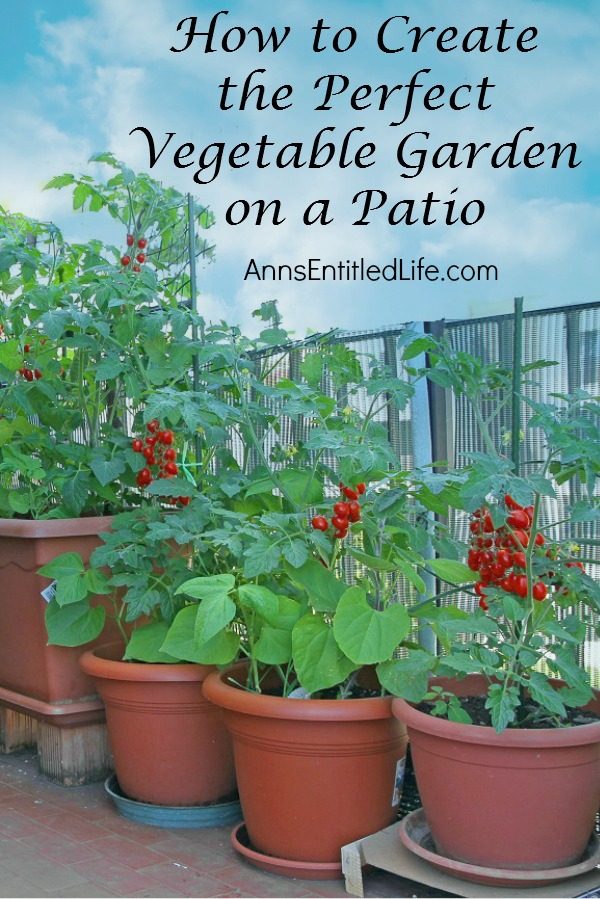 When you think of a garden, usually you think of a yard with a lush green area, shrubs, grass, and maybe a few flowers. However, sometimes you just do not have that space to plant all the crops of your dreams. But, every green thumb needs a small sanctuary.
I container garden almost exclusively these days. Not only do I like the way it looks, but it is also so easy to do. My back does not hurt, I use a lot of earth boxes in my container gardening, and my patio looks so lovely!
I have grown some interesting vegetables in containers including cabbage, Jeruselum artichokes (I do not recommend), peppers, onions, cucumbers, green beans, etc. Probably the prettiest vegetables I grow in pots are cabbages. They come in so many different types and colors that they look interesting and beautiful (one per pot, make it a large container!)
I have also grown sunflowers in pots. Again, large containers, one per pot, and you must have large stakes. The bees absolutely love them.
How to Create the Perfect Vegetable Garden on a Patio
If you want to create your little garden on your patio, here are some tips to help you make it a reality:
Find the Spot with the Best Sunlight
While you might imagine that all crops need large amounts of sunlight, this isn't always the case. Some crops do take advantage of full sunlight, but other crops prefer shade. For full sunlight, try growing tomatoes or cucumbers. For a patio with more shade, try green veggies such as cabbage. Whichever you choose, be sure the crops have the amount of sunlight they need.
The Quality of the Dirt is Important
Dirt is not something most people would think twice about, however, for the gardener, dirt or soil as we refer to it, is an important part of the gardening process. For a vegetable garden, synthetic soil is a good choice being made with mixes of wood chips and moss. For the more involved DIY type, there are several ways to make your own potting soil with your favorite ingredients.
Choose the Right Containers
You don't need a full yard to grow your favorite veggies and fruits – just enough space for their roots. So plant one or two plants instead of an entire field.
Use various size containers for your plants. This helps give a unique appeal to your patio garden. Some will need small containers, like parsley. Some will need bigger containers, like eggplant. If you have an extremely tiny space, purchase one really large pot and plant a mini-garden with cooperating plants. You can also use hanging baskets
an earth box for patio spaces.
Selecting Your Veggies
After you've gathered the rest of your essentials, now it's time to pick your vegetable. Here are some vegetables you might want to consider if you have a 5-gallon container
Tomatoes
● Cucumbers
● Broccoli
● Peppers
● Eggplants
● Summer/Winter Squash
● Swiss Chard
If your area doesn't have much space, you might want to consider:
● Beans
● Spinach
● Beets
● Carrots
● Lettuce
● Peas
● Garlic Chives
● Basil
Gardeners who live in apartments or smaller dwellings can still have the freshest veggies as someone with a large backyard. Following the above tips will set you in the right direction to having a perfect patio garden.
Looking for more backyard patio tips!?
● Backyard Patio Oasis
● Potting Soil Mixtures for Container Gardening
● How to Make a Rainbow Flower Container Garden
---
● For more How Does Your Garden Grow? posts, click here.
● If you enjoyed this post, be sure to sign up for the Ann's Entitled Life weekly newsletter, and never miss another article!
---