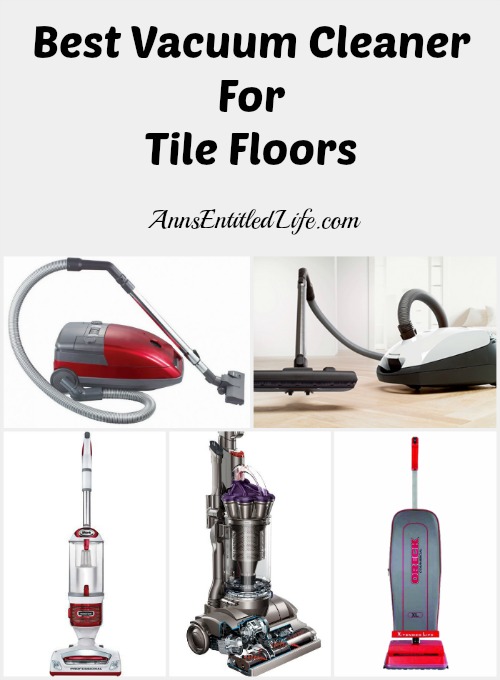 Last August, I asked all of you for some help with finding the best vacuum for tile floors. Since then, that post has become one of my most frequently landed on pages with people finding the blog through a search engine. Clearly I wasn't the only person searching for the best vacuum cleaner for a tile floor!
Hubby and I ended up purchasing a Dyson DC 33. We have a Dyson Animal at home, and love it, so when Hubby found a great deal online for the Dyson 33, we took a chance on that model.
Well, I am happy to report the Dyson DC 33 is an excellent vacuum cleaner for tile floors.
And, it is now discontinued. Grrrr
So, because I was asked to update what I found the best vacuum cleaner for tile floors was, and my vacuum cleaner selection is now discontinued, I decided to shoot an email off to our cleaning service down here in Florida. The lady I contacted owns the cleaning company, and does go out with a team. They not only clean residences, but vacation rentals as well. I figured if anyone would have a good idea what the best vacuum cleaner for tile floors was, it would be a person that owns a cleaning company in the land of tile floors, aka Florida.
She told me: Oreck upright commercial vacuum. It is 8 pounds and they "will last forever, unlike any other vacuums". She said they are about $200 at the Oreck store. Her email stated they had tried many other vacuum cleaners, but for the money, the Oreck upright (canister doesn't work for them since they bring the vacuums in and out of houses all the time) was not only the best bang for the buck, but a workhorse too.
So there you have it. We ended up with a Dyson DC 33 which works great, but has since been discontinued. Our cleaning service owner recommends the Oreck upright commercial vacuum.
What vacuum cleaner do you use on tile floors? Do you love the way it works? Hate it? Details please!
---
For more Ann's Entitled Life Library Reading topics, click here.
---