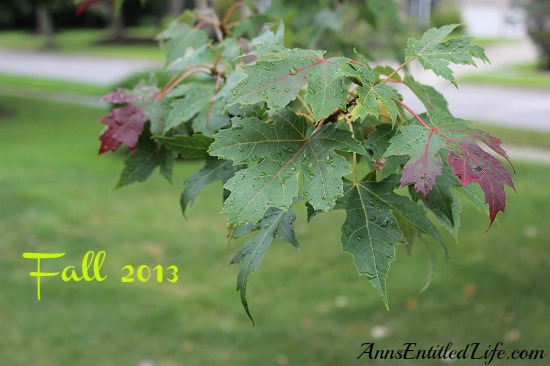 Autumn is far and away my favorite season! I love everything about it, but one of my very favorite things about the fall is the colors! Autumn Leaves in New York State are just spectacular. The leaves started changing a few weeks ago in my area. According to the I Love NY Leaf Peepers Chart, my area was at 20-25% change last weekend.
Here are a few pictures from the week of September 23, 2013 (including the one above)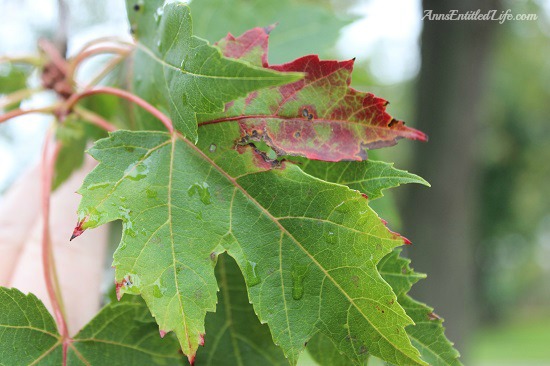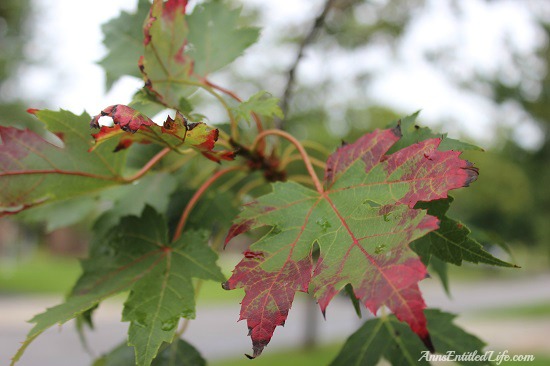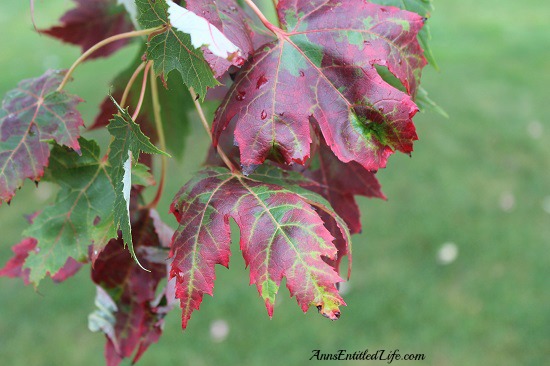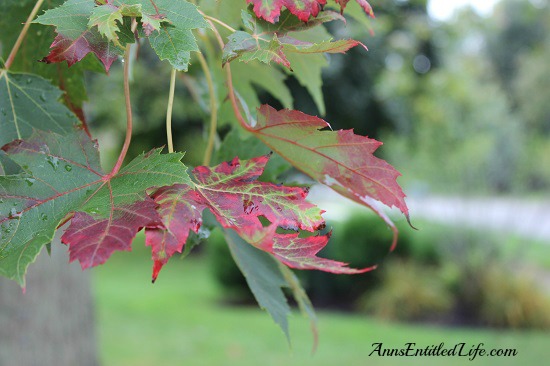 Those were all taken in my front yard. We have several large maple trees up front, and this one started to turn. The second tree is still green.
I went outside and took a few more pictures this past Monday. These are a few pictures from the week of September 30, 2013, and you will notice that some leave are well on their way or completely changed, and some have not yet begun the process.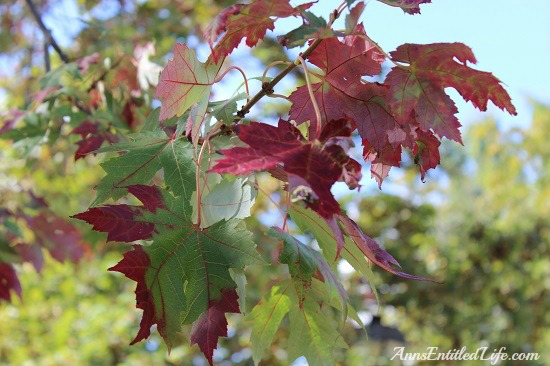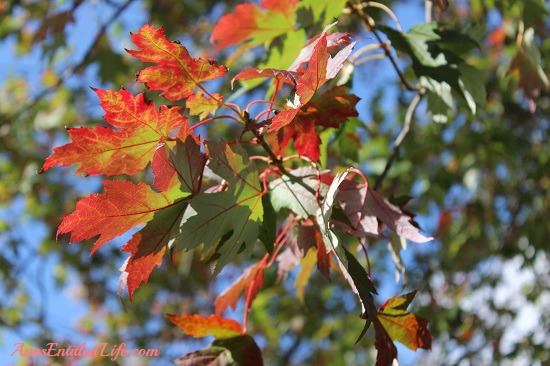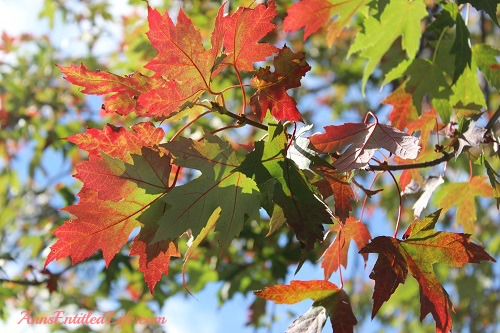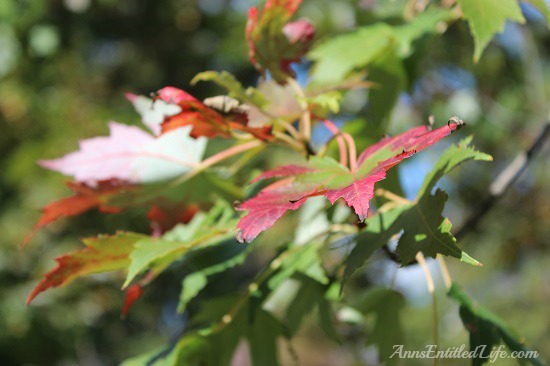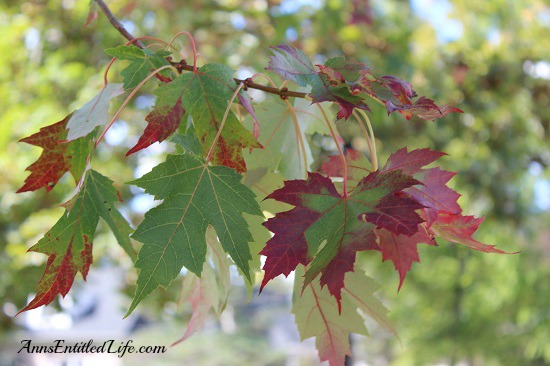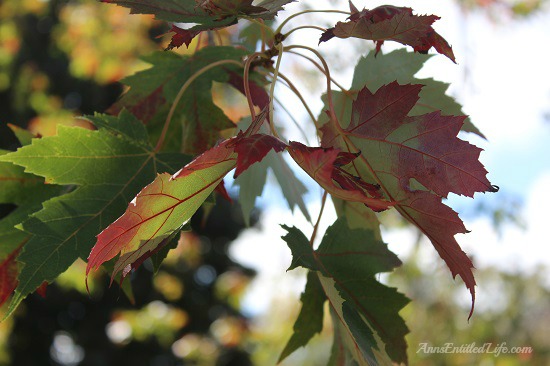 This weekend Hubby and I are making the trip to Letchworth, weather dependent. They have the art festival the following weekend, but I worry the leaves will start to drop by then, and I'd rather go as peak approaches, then after it passes.
I also want to head up to Niagara Falls for Autumn pictures to continue my seasonal Niagara Falls photos (See Niagara Falls spring photos and Niagara Falls summer photos). However Erie and Niagara Counties are lagging behind the rest of the state, and so I think it may be best to wait a few more weeks before hitting the Falls. And they are so close I can just bundle Max into the vehicle and head up any weekday.
Do you have fall foliage in your area? How is the change coming along? Are you a leaf-peeper? Will you travel for the beauty that are Autumn leaves?
---
Some helpful links:
● New York State Fall Foliage Report
● New England Fall Foliage Report
● Why do leaves change color?
● What To Do In Buffalo and Niagara Falls
---