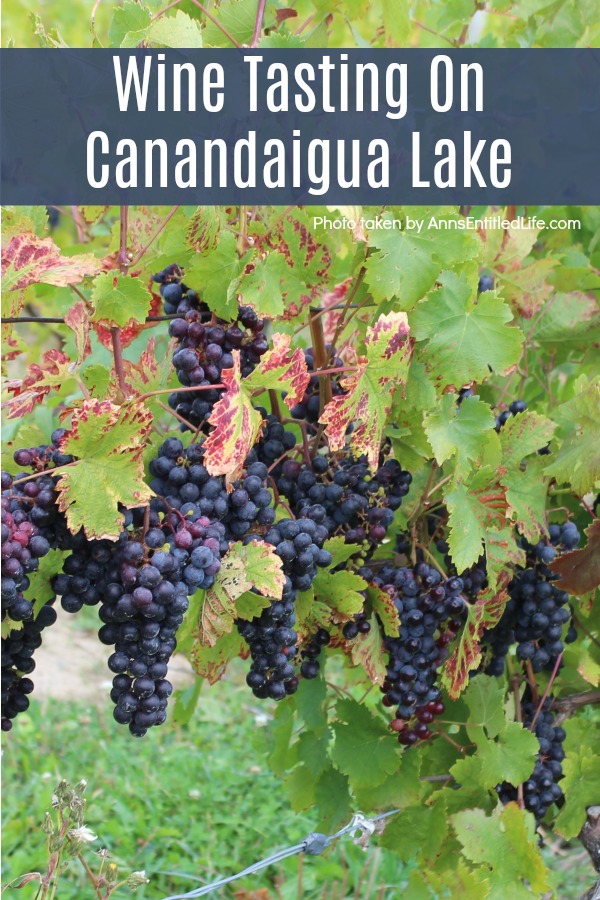 Our Wine Tasting On Canandaigua Lake experience! Canandaigua Lake is one of the Finger Lakes in the west-central section of New York State. The Finger Lakes Wine Country is home to almost 100 wineries, breweries, and distilleries centered around Canandaigua, Keuka, Seneca, and Cayuga lakes.
Wine Tasting On Canandaigua Lake
On our last trip to the Finger Lakes, Hubby and I stayed near Canandaigua Lake. While we spent some time at Sonnenberg Gardens, we also had time to stop at a two wineries. After our Seneca Lake Wine Tours on the east and west side, as well as the Cayuga Lake Wine Tours, we had become pretty familiar with New York State Finger Lake wines, and after hauling down five cases of wine to the basement, we knew we didn't need any wine.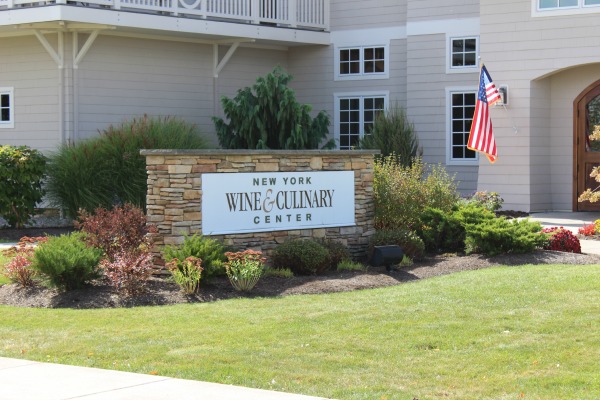 Hubby and I met Jennifer from Home on the Finger Lakes for lunch at the New York Wine and Culinary Center. The upstairs Bistro offers both indoor and outdoor seating, and a very nice lunch menu.
Hubby and I did some tastings in the tasting room. It was explained to us that the New York Wine and Culinary Center is a not for profit institution. They have a special license that allows them to serve wine, beer and liquor tastings. They are the only place in New York State with this license.
Hubby chose the Semi Sweet & Dessert Tasting ($7 for a flight) where I drank his healthy portion of Brotherhood Riesling because it is one of my all time favorites! I chose to do the spirit tasting. ($7 for 3) We ended up purchasing a bottle of the Fox Run Hedonia and Kings Ferry Winery Apple Mystique.
We also went across the hall to the Culinary Boutique were I spent a small fortune on some New York State goods.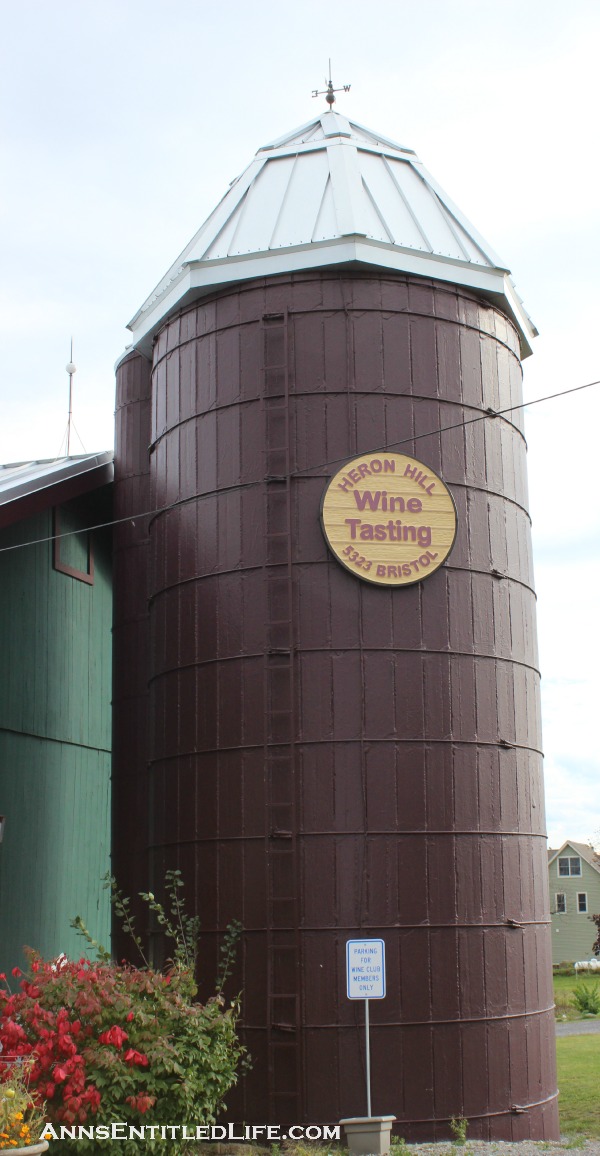 After lunch, Hubby and I decided to take in a winery before making the drive back to Geneva where we had a hotel for the evening. We stopped at the Heron Hill Winery. The tasting was $5 for 6 choices.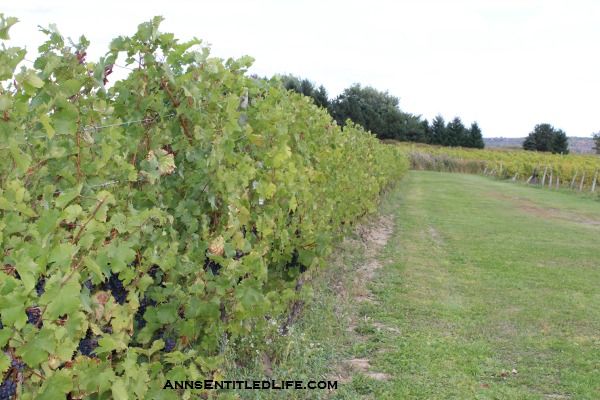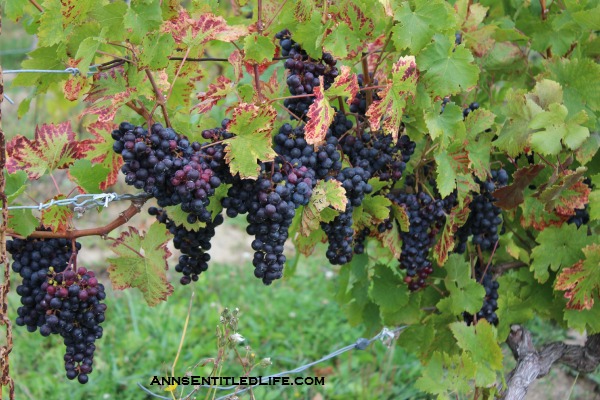 There were vineyards as far as the eye could see behind the tasting center. The grapes were definitely hanging heavy on the vines!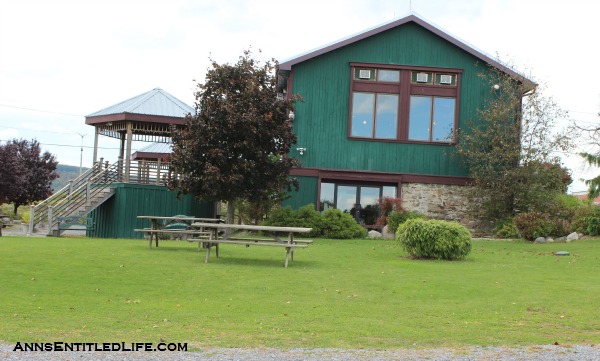 This was a bit of an odd set up as all the parking was in the back, and you could enter either up the stairs via the porch, or up the steep driveway on the other side.
We ended up purchasing the Late Harvest Vidal Blanc, and a Riesling. We knew we were wined-out at this point and called it a day.
More Finger Lakes Wine Tasting Experiences:
● 12 New York State Wineries Offering Free Wine Tastings
---
● Disclosure the links in this post may be affiliate links.
● For more Cocktails on Ann's Entitled Life, click here.
● If you enjoyed this post, be sure to sign up for the Ann's Entitled Life weekly newsletter, and never miss another article!
---