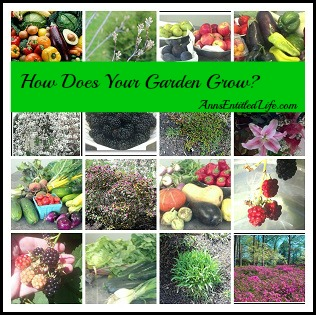 I have really enjoyed chronicling How My Garden Grows this year! There were plenty of highs (the peppers, omg the peppers! the herbs, omg the herbs!) and some lows (tomato blight and recovering blackberry bushes). But it is now time to put the garden beds to rest for 2014. I am located in New York State, zone 6a, and I did not plant a fall vegetable garden this year. Those that did plant fall vegetables still have another few weeks left in the garden up here.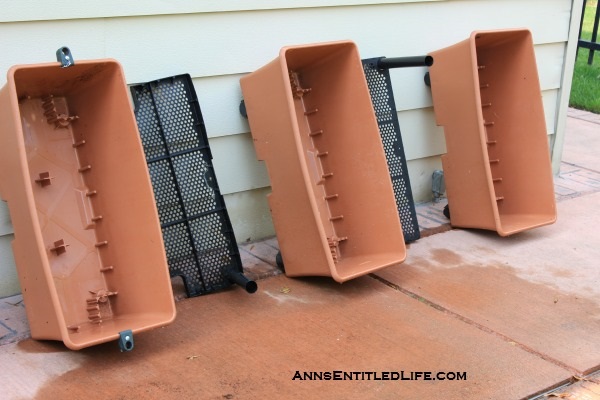 I cleaned out all the Earth Boxes, dumped the non-blight soil in the garden, and put the boxes away in the garage. While I thought they grew peppers extremely well, the blight didn't allow the tomatoes a fair shake.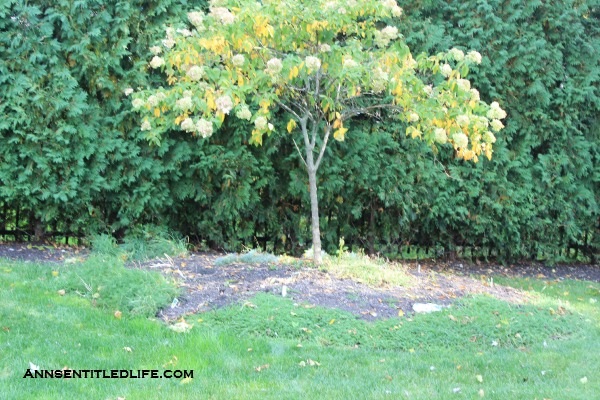 Herb island has been cleared except for the perennials. The chives < did nothing this year, and the chamomile would have yielded one cup of tea, so I used them to scent the house naturally instead.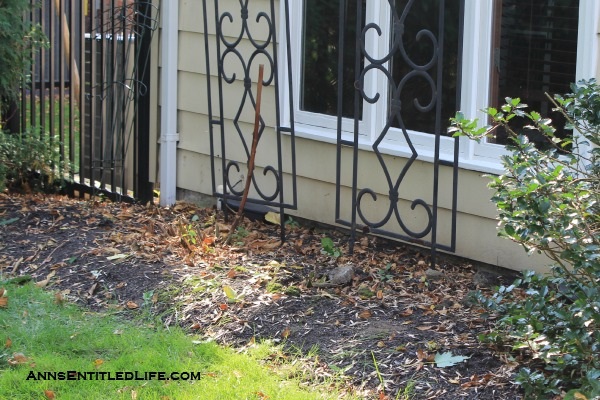 The established blackberry bush was still recovering from the trauma done to it when we had the roof done in 2013. The new blackberry bush grew well for a first year plant. I expect the fruit back next year on the big blackberry bush!
"We" (that is the royal we) redid our front front landscaping in late August, so only a few plants needed to be rimmed back! Easy peasy.
I have some planning to do for my 2015 garden. I am definitely doing more herbs. They worked out so well for us this year! I probably won't grow tomatoes until the blight has left the region. And I'm not sure we need more peppers, we froze so many! I'll have to think about this for next year.
How did your garden grow in 2014!?
---
● For more How Does Your Garden Grow posts on Ann's Entitled Life, click here.
● Follow my How Does Your Garden Grow pinterest board
---