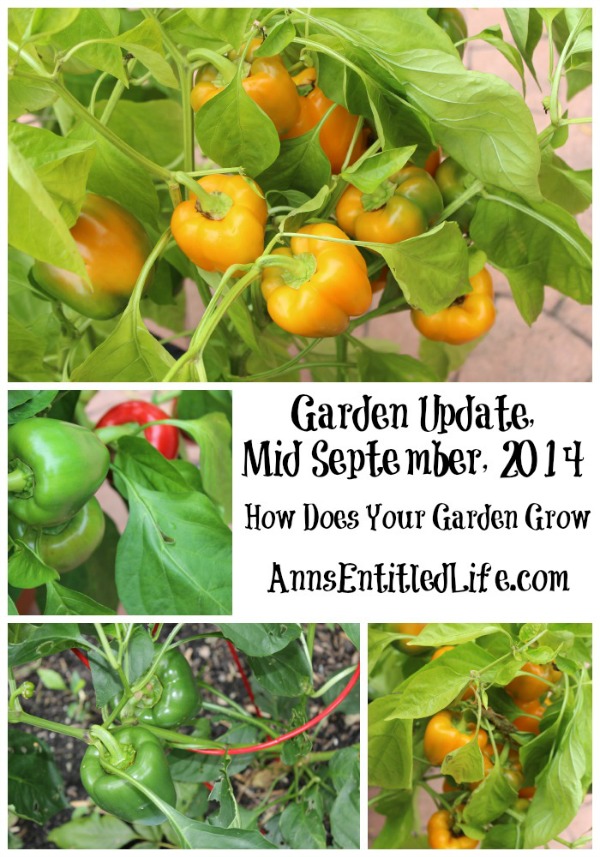 Garden Update, Early September, 2014
An update of my garden in Mid September, 2014, US hardiness zone 6a, New York State. It is time for my bi-weekly garden update! I like to keep track of what is/is not working in my backyard garden.
My vegetables and herbs are just about played out for the season. I have a lot of peppers left, and to date we have used or given away approximately 40. I expect to harvest another 30-40 before frost sets in.
The tomatoes that I had set out to ripen are now either ripe, or done. Blight. Blech.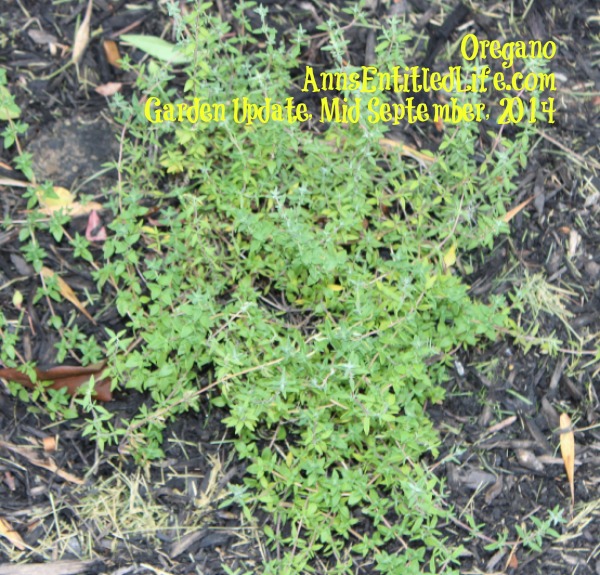 With the removal of my tomatoes from the soil, came the emergence of my oregano! Out of all the herbs I planted this year, I think we have used the fresh oregano second only to the basil! I am considering planting more oregano in 2015.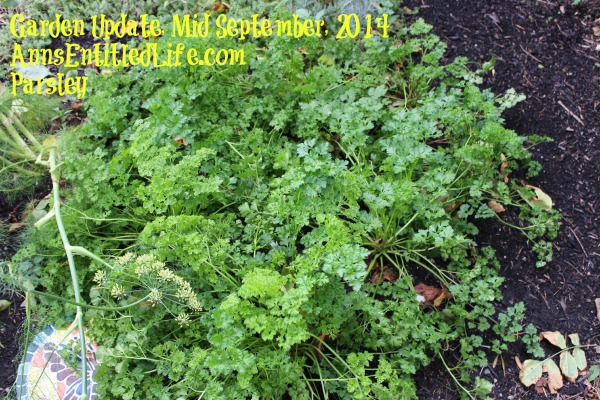 I harvested and dried the rest of my parsley yesterday, and then removed it from the ground. Even though it is a bi-annual, the second year isn't as tasty and to be quite honest, I have enough dried parsley now to last quite some time! Still, the parsley was easy to grow and I will not hesitate to plant it again.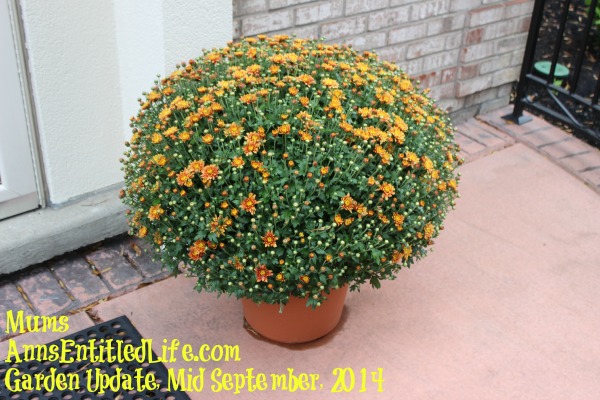 We grabbed a few mums at a roadside stand for beside the front door. These are 14″ pots, and they were only $15 each!! (Yes, there is one on each side of the door.)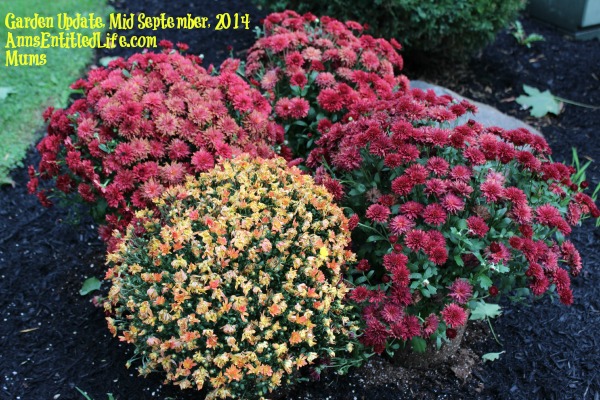 I had previously purchased some mums from a local nursery that are a whole lot smaller (6″ pots) for $25 for the four plants. I think those biggies were a much better deal!
Autumn is definitely making its presence known here. It turned decidedly cooler late last week, and the nights have a nip in the air. Some of the trees have full out turned already (!!!) and it was not exactly cool here until late last week. I wonder if we are in for another crummy winter?
I still need to harvest my peppers, and cut back my blackberries bushes. I guess I will weed one last time (blech), and then post my final gardening post of the year in 2-3 weeks.
What are you growing in your garden this year? Tell me, How Does Your Garden Grow!?
---
● For more How Does Your Garden Grow posts on Ann's Entitled Life, click here.
● Follow my How Does Your Garden Grow pinterest board
---