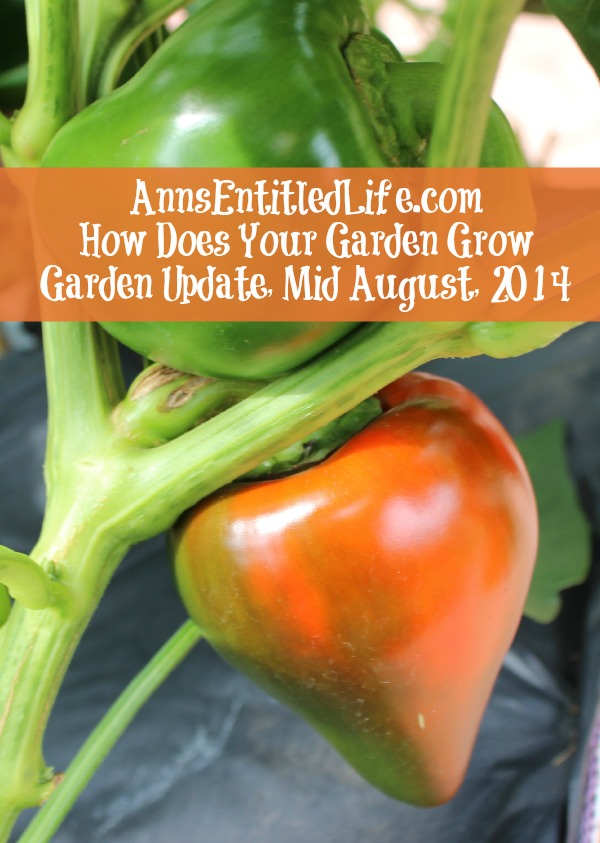 Garden Update, Mid August, 2014
An update of my garden in early Mid, 2014, US hardiness zone 6a, New York State.
It is time for my bi-weekly garden update! I like to keep track of what is/is not working in my backyard garden.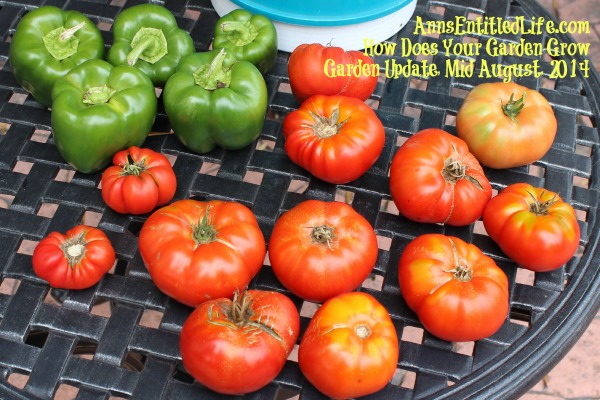 This past week I harvest a few tomatoes and peppers. Hubby told me that "these are the crispest peppers I have ever cut!" Looks like garden-fresh does mean something!
The tomatoes I combined with my CSA tomatoes for freezing. Well, they didn't get that far actually. Hubby was going to defrost some of the tomatoes I froze a few weeks ago for a soup, and I told him I'd just blanch these for him and he could cut and de-seed them!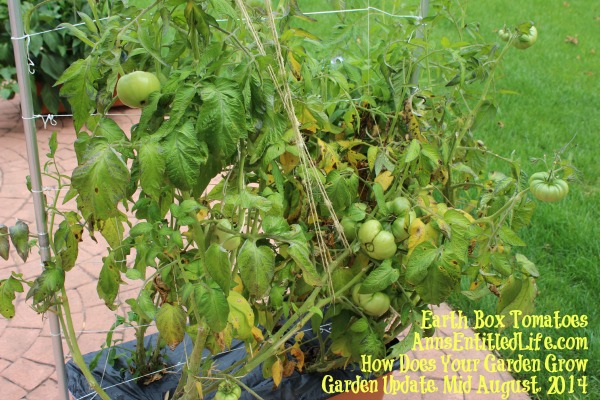 The earth box tomatoes have some form of blight. I was going to let them die (I tried to do this garden this year without ANY help… just water), but of course the blight started to spread to my very, very, VERY full (and tomato laden) in-ground tomato plants.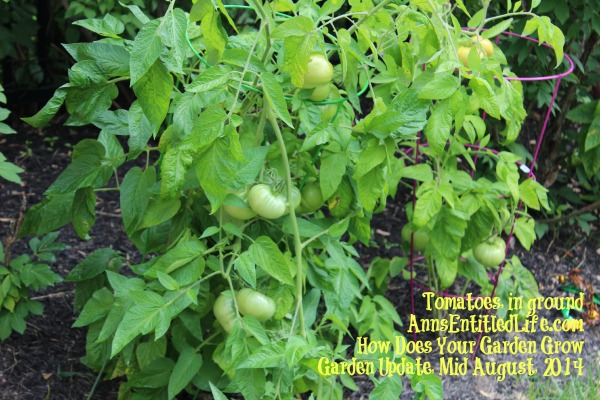 Since I didn't want to lose those four plants, I started this solution last weekend, and am applying every other day.
Solution to fight tomato blight:
● 1 TBSP baking soda added to 32 oz water in a spray bottle
● To this I added 1 TBSP vegetable oil (to help coat the leaves)
● And 3 drops of dish soap (to mix)
● I sprayed the tops and undersides of my leaves until they were dripping wet.
There is already new, fresh growth on the earth box plants.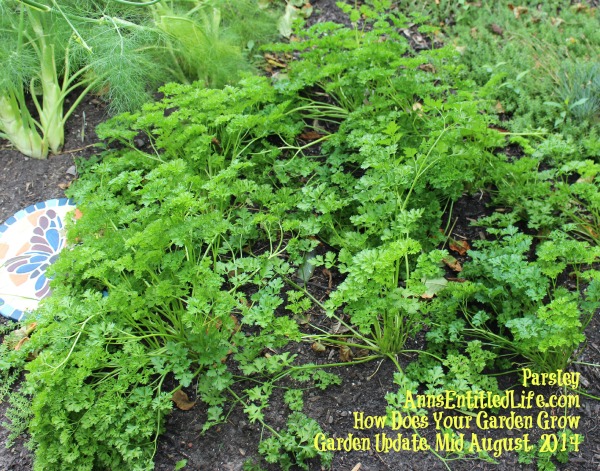 I am due to dry another round of parsley. I am torn between removing the plants after this round, or trying for one my round. Since parsley is a bi-annual, I could leave it. But because year two isn't really for harvesting and I have enough dried parsley for quite some time anyway, I may just get rid of it this year and plant something new in that spot next year.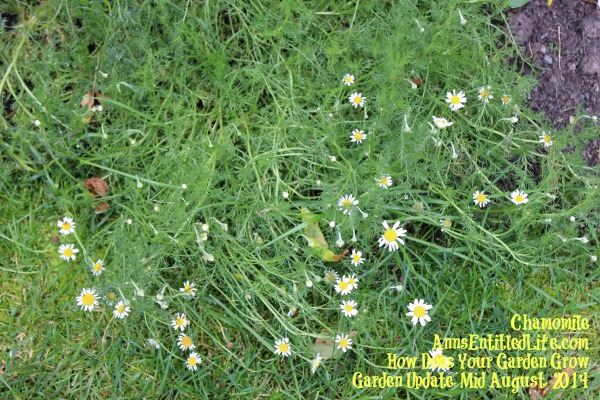 The chamomile is coming along nicely, and I am excited to finally harvest and use it!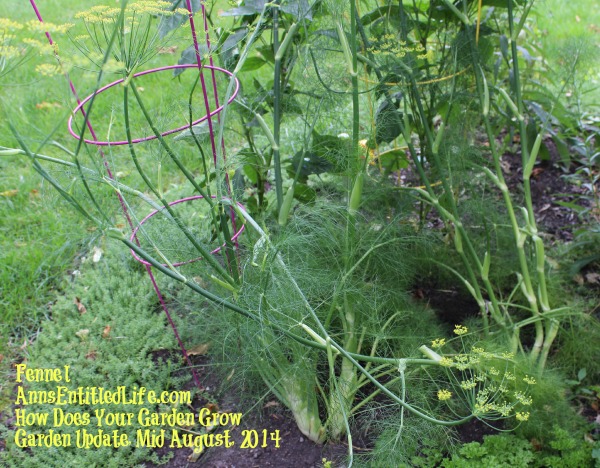 OMG! The picture of my fennel does not do it justice. These things are enormous! I need to harvest, and soon.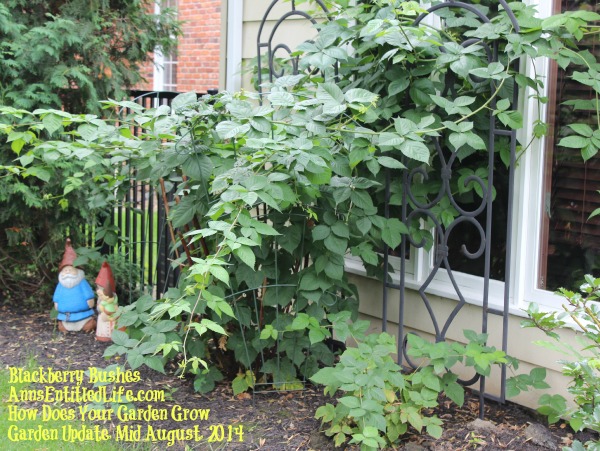 The blackberries are officially duds this year. The new plant, I of course expected nothing of… the older plant… even the little bit of fruit that was growing dropped off. The plant is growing like mad, so that bodes well for next year. Next time we get a new roof, I will cover them better.
What are you growing in your garden this year? Tell me, How Does Your Garden Grow!?
---
● For more How Does Your Garden Grow posts on Ann's Entitled Life, click here.
● Follow my How Does Your Garden Grow pinterest board
---