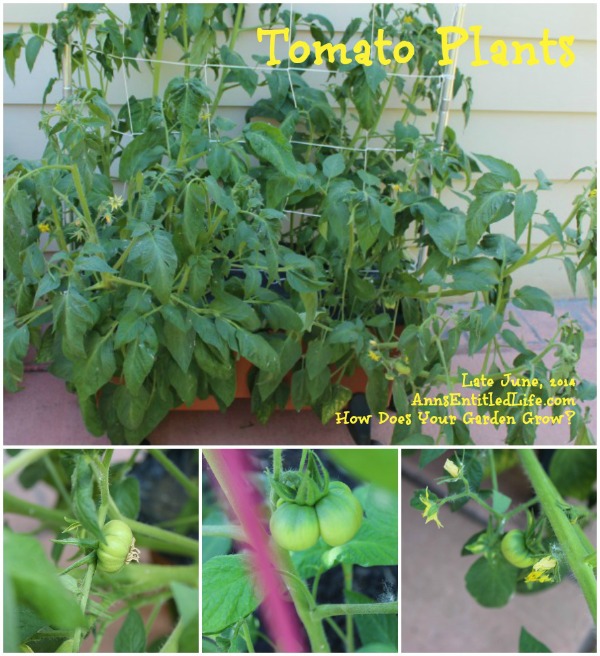 How Does Your Garden Grow? Late June, 2014
Gardening in US Hardiness zone 6, New York State, late June, 2014.
The plants have really taken off the last few weeks. Our weather has been awesome, and now it is just a matter of staying ahead of the weeds.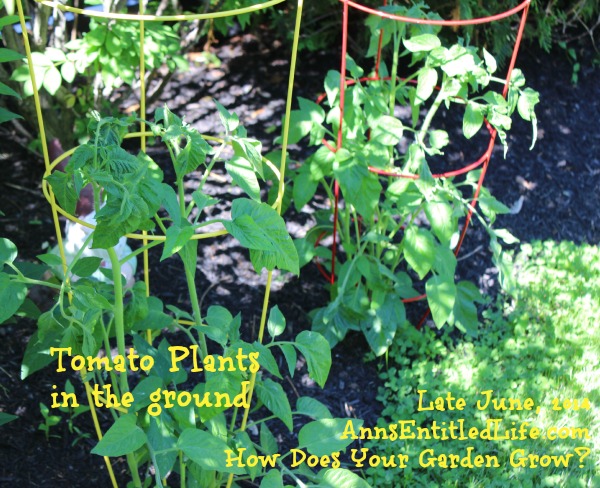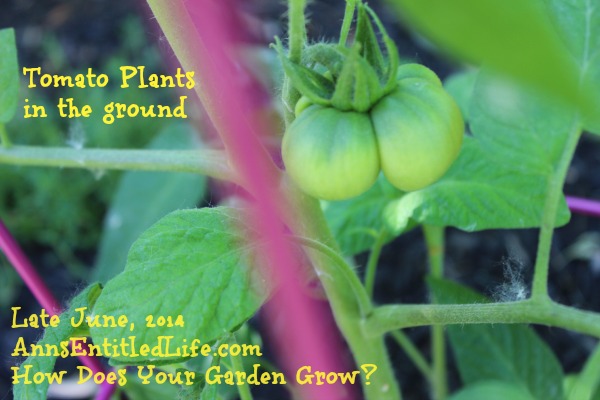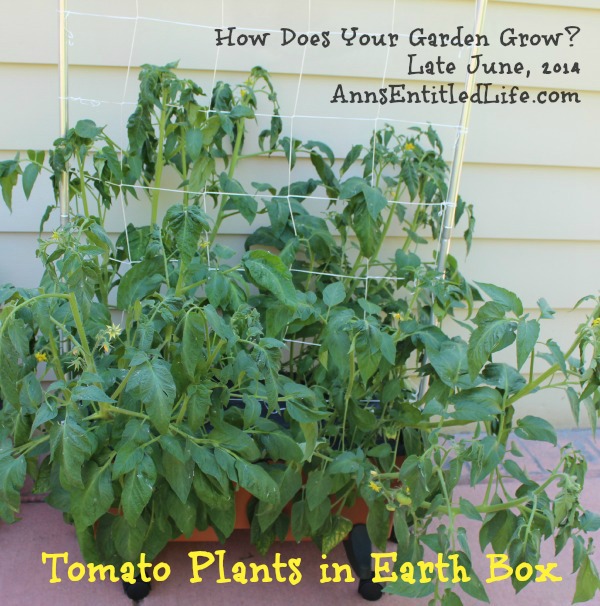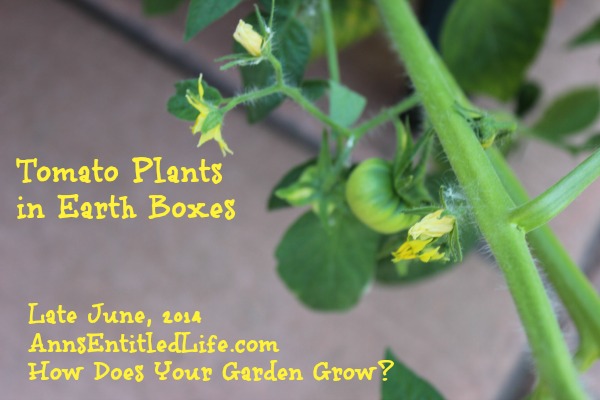 There is a big difference in the Earth Box plants versus the in-ground plants. The tomato plants in the Earth Box are huge, with fruit already growing. The tomato plants in the ground are not huge, although fruit is also growing on those plants. Sound be interesting to see the difference (if any) as the season progresses.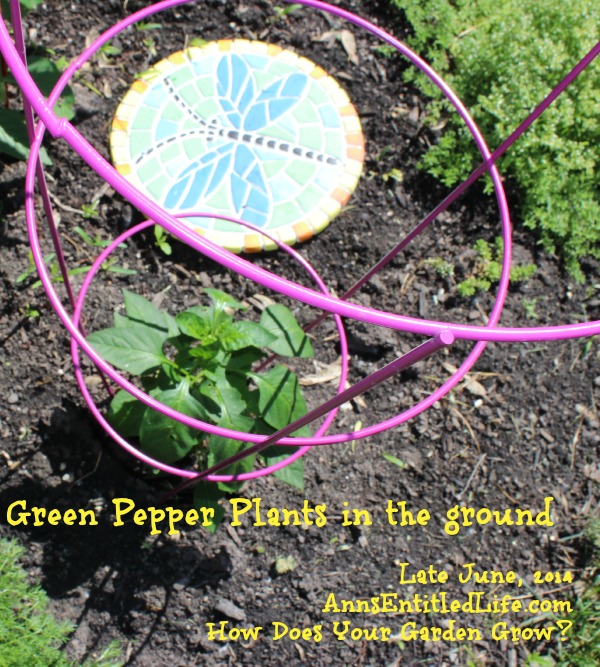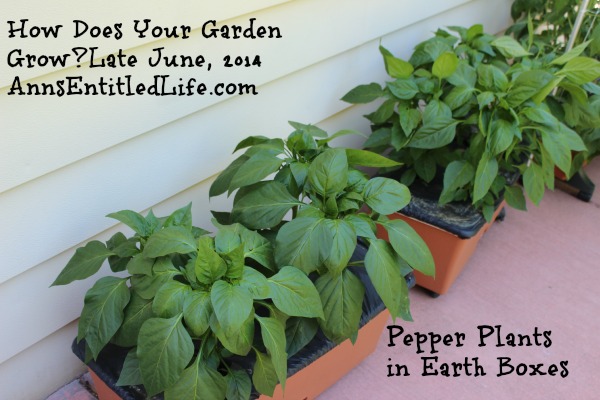 The peppers in the ground are just sad. The ones in the Earth Boxes appear to be doing quite well. The pepper plants in the Earth Boxes are starting to get buds. The pepper plants in the ground don't even look like they have grown!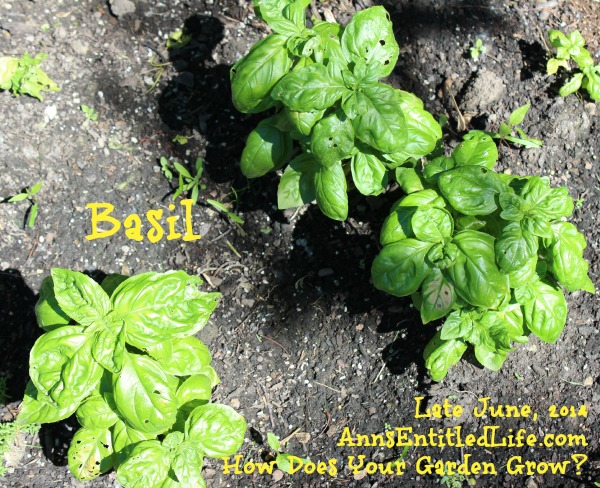 I planted 12 Basil plants in all, and there are five that are quasi-surviving. Those three pictured above look the best.
Ummm Looks like Basil is gonna be a no-go here.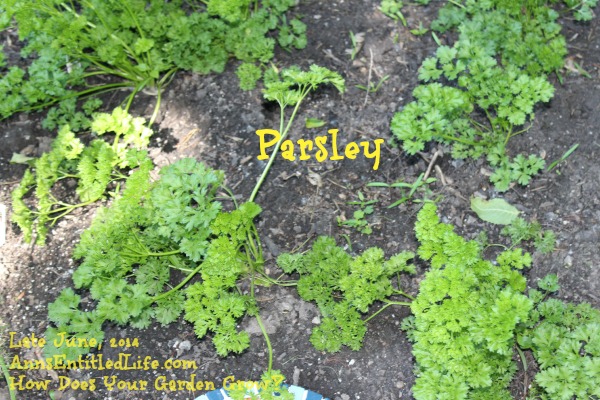 My parsley looks lovely!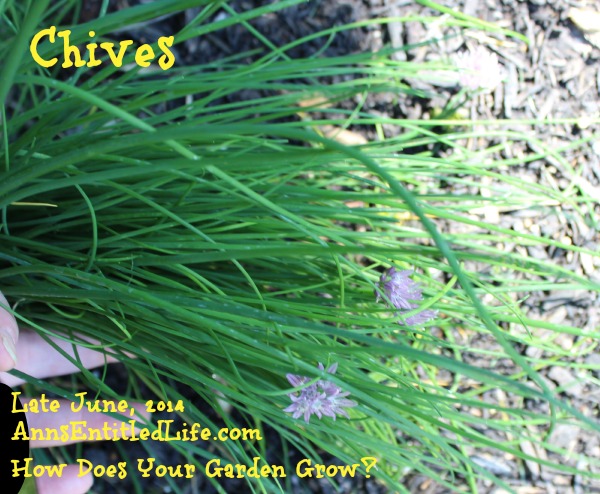 I'm not exactly sure what these chives are doing. I have a few heads, but only a few. And the stalks don't seem very thick. I will be doing some chive reading this week to see what (if anything) I can do for them.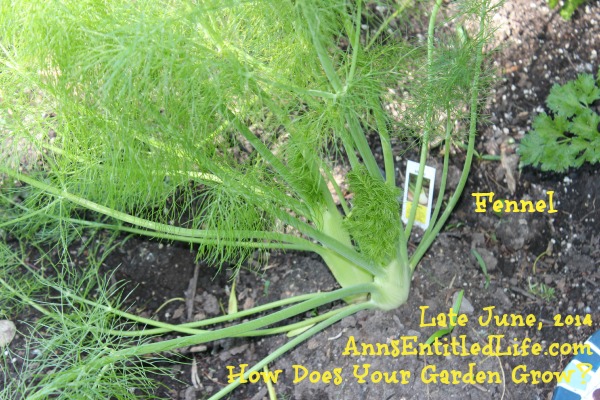 Wow, the fennel is going gangbusters! And to think, I expected this one to be the dud.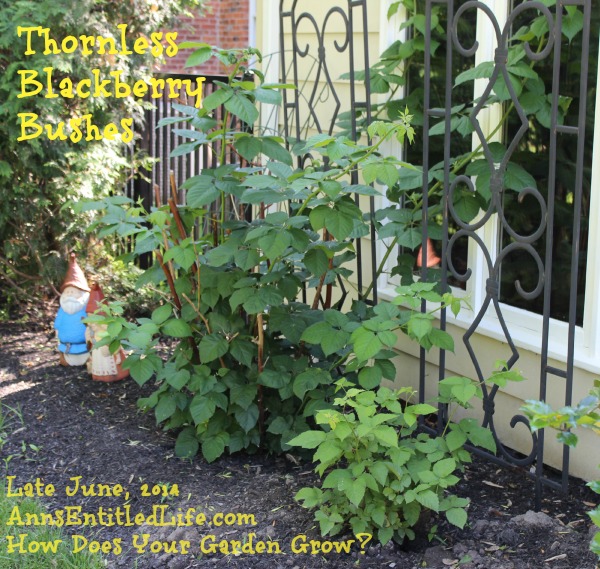 The thornless blackberries seem to be a bit behind schedule. Hopefully July can make up the growth.
So, right now my tomatoes are doing well, as is the fennel, parsley and cilantro (not photographed). My chamomile smells great, but no buds yet. The basil and green peppers in the ground seem to be sad, sad, sad little plants. While it is still early in the season, I am not holding out much hope for those two.
What are you growing in your garden this year? Tell me, How Does Your Garden Grow!?
---
● For more How Does Your Garden Grow posts on Ann's Entitled Life, click here.
● Follow my How Does Your Garden Grow pinterest board
---