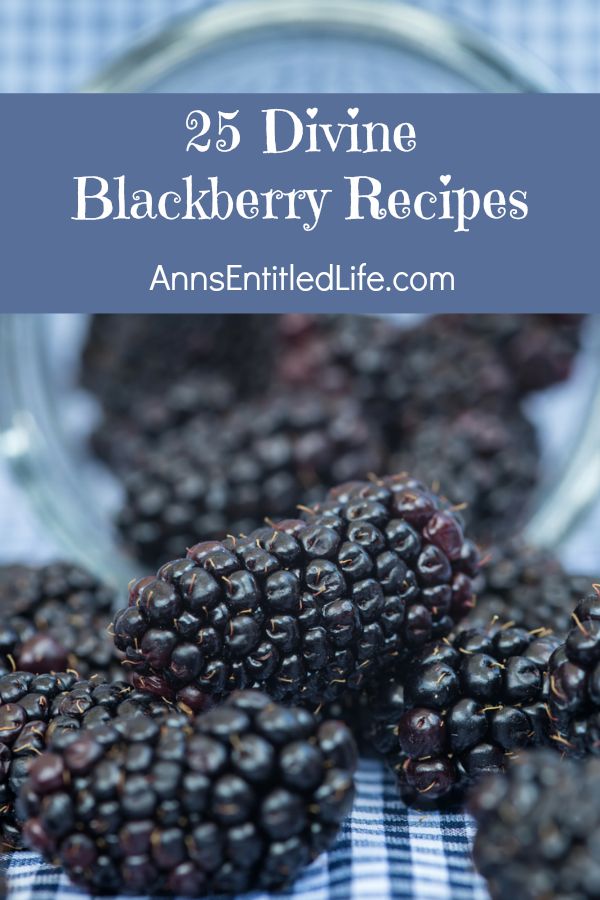 Breakfast, Lunch or Dinner, Sweet or Savory foods, the blackberry the perfect fruit to cook and bake with! Versatile, sweet, and delicious, these 25 Divine Blackberry Recipes will make the most of your luscious fresh blackberry fruit.
25 Divine Blackberry Recipes
Blackberries are perennial plants that typically bear canes from their perennial root system (thorned or thornless bushes). The blackberry is a drupelet, or a cluster of fruits and the seed inside each drupelet contributes to the blackberry's nutrient value. Blackberries are a good source of dietary fiber, Vitamin C, and vitamin K. The seeds contain oil rich in omega-3 and linoleic acid. Blackberries are often called the "Cabernet of Berries" for their earthy, wine-like flavor.
If you would like to learn how to grow blackberry bushes, click here. I suggest thornless blackberry bushes so that when you harvest, your hands are not scratched and torn. If you are using blackberries as a bramble fence, you may prefer the ones with thorns. Just be careful when you harvest those berries.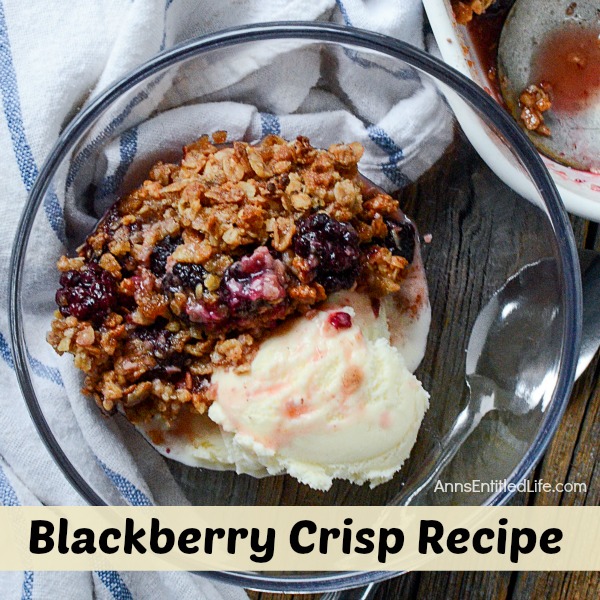 ● 10 Minute Blackberry BBQ Sauce | Carrie's Experimental Kitchen
● Apple and Blackberry Crumble Recipe | Home Life Abroad
● Apple Blackberry Crumble Recipe | Study at Home Mama
● Blackberry Almond Mascarpone Stuffed French Toast | The Crumby Cupcake
● Blackberry Almond Oat Bars | The Frugal Foodie Mama
● Blackberry and Lemon Basil Gelato Recipe | Flour on My Face
● Blackberry and Lemon Cake | Grace and Gravy
● Blackberry Basil Galette with Lemon Cream | Erica's Recipe
● Blackberry Lavender Bundt Cake | A Day in Candiland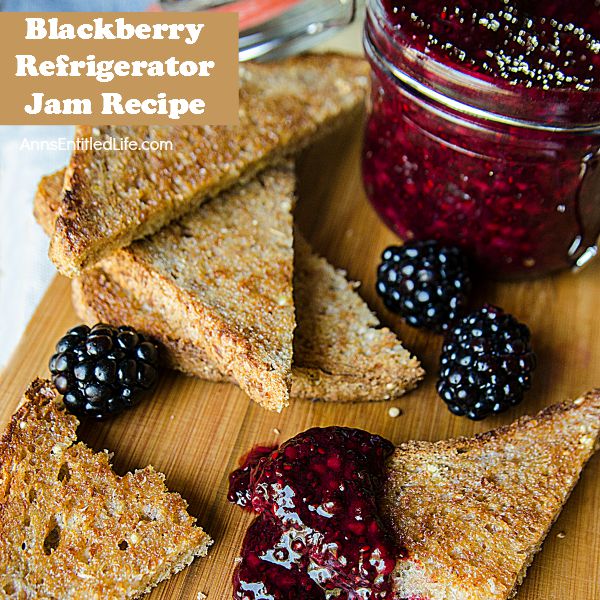 ● Blackberry Lemon Cupcakes | A Healthy Life For Me
● Blackberry Pie | Home in the Finger Lakes
● Blackberry Refrigerator Jam Recipe
● Blackberry-Rhubarb Chutney and Goat Cheese Crostini | The Redhead Baker
● Chicken Salad and Blackberry Croissant | Year-Round Giving
● Easy Blackberry Margarita Recipe
● Gluten-Free Blackberry, Blueberry and Cherry Crisp | Love and Confections
● Homemade Blackberry Jam Recipe | Quirky Inspired
● Lemon Blackberry Baked Oatmeal | Cooking in Stilettos
● Seedless Blackberry Cobbler Recipe | Nest Full of New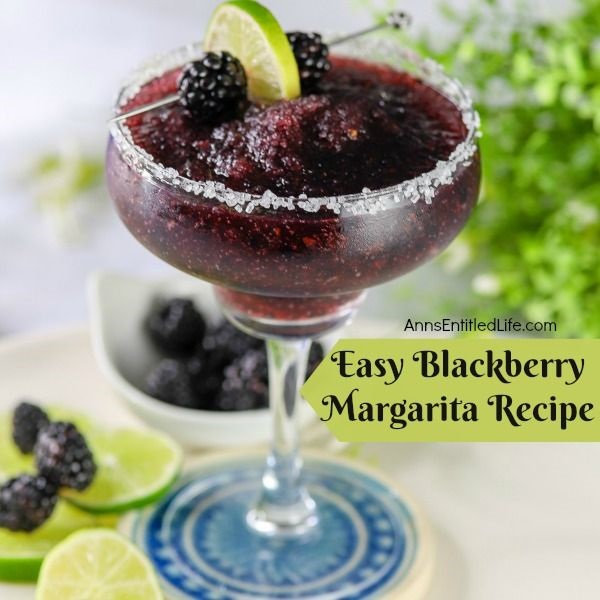 ● Slow Cooked Blackberry Jalapeño Pulled Pork Tacos | Whitney Bond
● Slow Cooker Blackberry Chicken | Melanie Makes
● Slow Cooker Blackberry Cobbler | Today's Creative Life
● Smoked Pork Tenderloin with Smoked Blackberry Bourbon Sauce | Vindulge
● Watermelon Salad with Blackberries & Blue Cheese | The Adventure Bite
---
● If you enjoyed this post, be sure to sign up for the Ann's Entitled Life weekly newsletter, and never miss another article!
● For more Recipes on Ann's Entitled Life, click here.
---