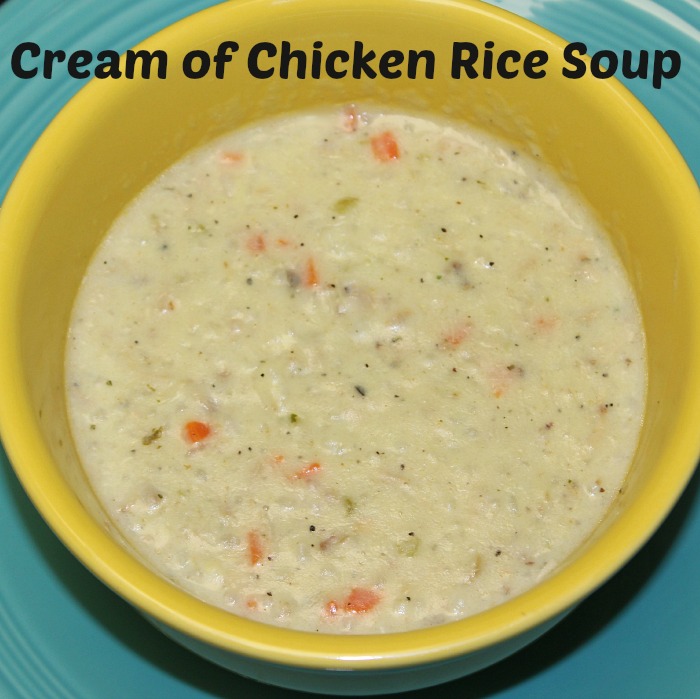 Cream of Chicken Soup Recipe
By Ann
A great use of leftover chicken, full of vegetables and a "secret" ingredient, this Cream of Chicken Soup recipe is rich, flavorful and immensely satisfying.
Prep Time: 20 minutes
Cook time: 75 minutes
Ingredients:
● 8 cups Chicken Broth (canned, homemade or water and bouillon)
● 3 Chicken Boneless Thighs, cooked, diced
● 1 cup Medium Grain Rice, uncooked
● 1 tsp No Salt Seasoning Blend
● 1/2 tsp Ground Black Pepper
● 1/2 cup All Purpose Flour
● 3/4 Cup Chicken Fat (the "secret" ingredient! you can substitute butter)
● 1 cup Carrots, diced
● 1 cup Celery, diced
● 1 cup Onion, diced
● 1 cup Sour Cream
● 1 cups Whole Milk
Directions:

● In a large pot over medium heat, combine broth and chicken
● Bring to a boil, then stir in rice.
● Cover, lower heat and simmer 20 minutes.
● In medium saucepan over medium heat, melt chicken fat.
● Add carrots, celery and onions and sauté for 10 minutes.
● Stir in no salt seasoning and pepper, continue cooking for 5 minutes until vegetables are softened.
● Gradually add flour to the vegetable mixture to form a roux.
● Saute roux for 5 minutes to cook out the raw flour taste.
● Combine sour cream and milk in a small bowl, blend until smooth. Add 1 cup of broth to sour cream mixture to temper it.
● Whisk the sour cream mixture into the sautéd vegetables a little at a time, until smooth.
● Stir sour cream mixture into the pot of rice and broth.
● Cook over medium heat until thoroughly heated and the rice is cooked, 15-20 minutes.
Makes 16 cups of Cream of Chicken Recipe Soup
---
● For a list of all recipes available on Ann's Entitled Life, click here.
---