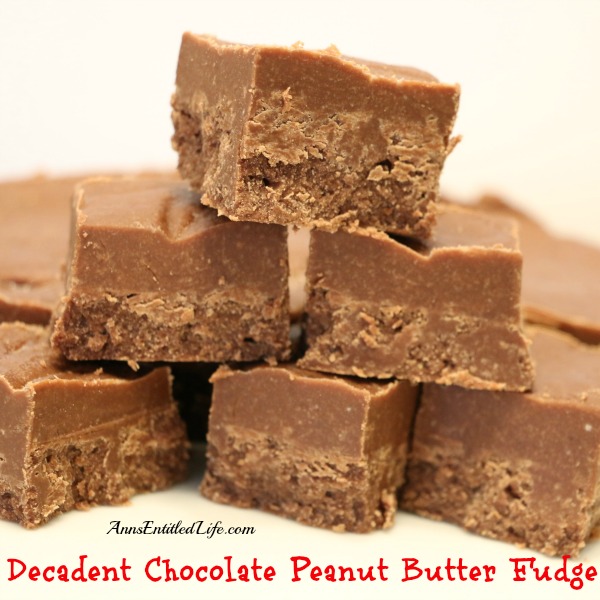 Decadent Chocolate Peanut Butter Fudge
By Ann
A rich and delicious, easy to make peanut butter fudge recipe your entire family will love!
Prep Time:10 minutes, plus 2 hours refrigeration
Cook Time:3 minutes
Ingredients:
• 1 cup Butter
• 3 heaping TBSP Smooth Peanut Butter
• 1 lb Confectioners Sugar
• 3 heaping TBSP Unsweetened Cocoa Powder
• 2 tsp Vanilla Extract
Directions:

• Mix together confections sugar and unsweetened baking cocoa in a large bowl; set aside.
• Melt butter and peanut butter together on a pot on the stove, stirring until peanut butter is dissolved.
• Pour melted peanut butter mixture into the cocoa mixture; add vanilla extract and stir until combined.
• Spread into an 8″x8″ dish.
• Refrigerate until firm.
Makes 36 servings Peanut Butter Fudge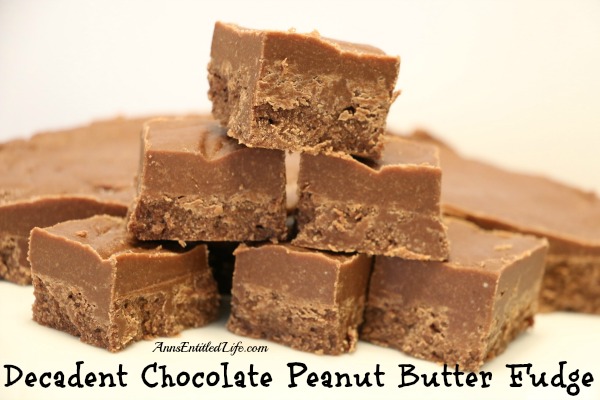 • Notes: Even though this is a guest post, I made this recipe. Where I deviated was placing the mixture into a 7″ springform pan that was lightly sprayed. The fudge is pretty solid once combined, so I patted it in place with my fingertips. I refrigerated overnight.
To print the Decadent Chocolate Peanut Butter Fudge , click here.
Today is day 13 of 15 Days of Holiday Sweets! and this Decadent Chocolate Peanut Butter Fudge recipe is courtesy of Katie from The Green Homemaker. Katie is a teacher turned homemaker who blogs about green and frugal living on her blog, thegreenhomemaker.com. When she is not blogging she enjoys spending time outdoors with her boys.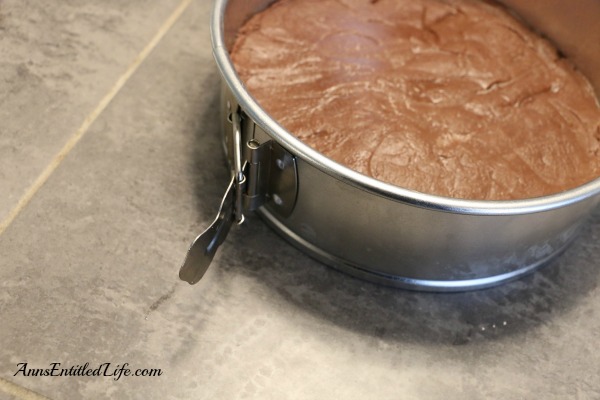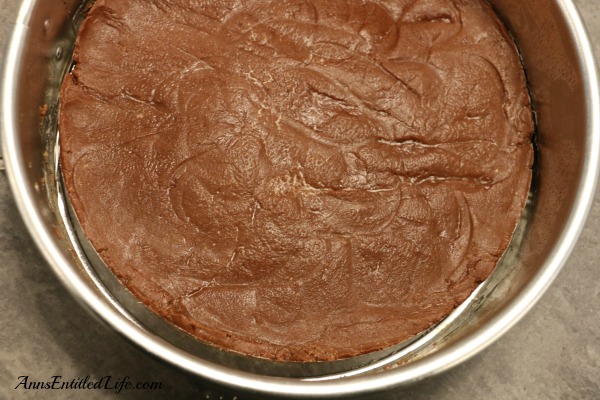 I made this recipe. I deviated a bit from Katie's instructions only in the pan I used. I just find a springform pan to be a LOT easier to use when making fudge. Spray the sides lightly, no muss, no fuss removing the fudge for eating.
I did give this Decadent Chocolate Peanut Butter Fudge away after I made it, and the reviews were excellent! You cannot possible get an easier recipe either. Heat up the butter and peanut butter, put it in the cocoa and confections sugar (which I sifted together so I wouldn't have white spots), add some vanilla and bom-ba, you are done!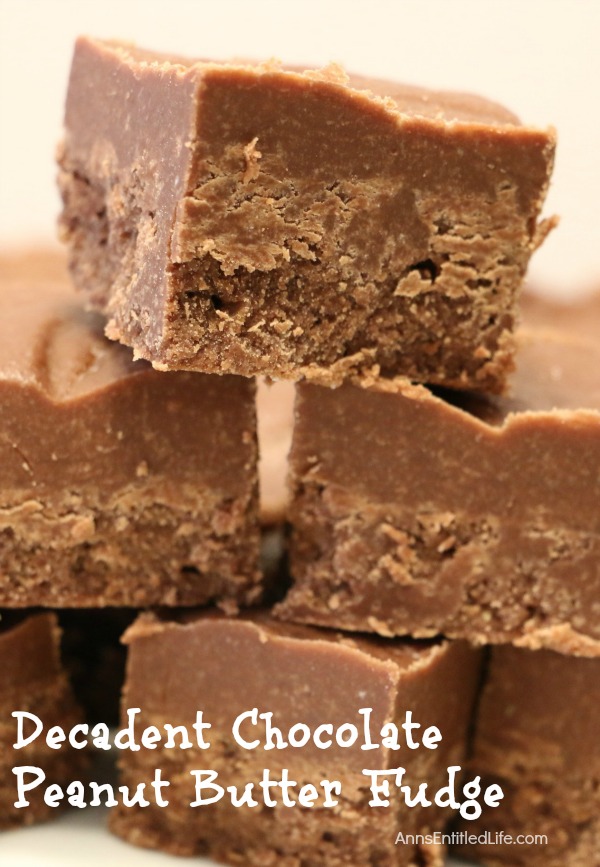 Note: This is a springform pan
for those who have never heard of one.
---
• Disclosure: the links in this post may be affiliate links.
• If you enjoyed this post, be sure to sign up for the Ann's Entitled Life weekly newsletter, and never miss another article!
• For more Recipes on Ann's Entitled Life, click here.
---
---
FOLLOW US ON: