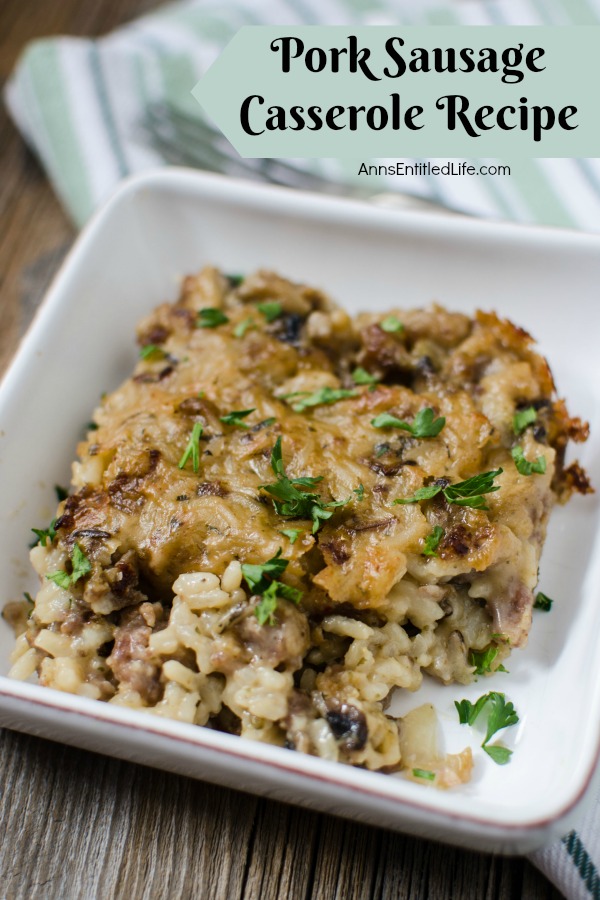 Pork Sausage Casserole
By Ann
An easy to make, simply outstanding, pork sausage casserole recipe. Great for breakfast, or as a dinner entree or side dish, this one your whole family will love!
Prep Time: 25 minutes
Cook time: 45 minutes
Ingredients:
● 4.5oz Wild Rice, prepared 1 4.5oz Carolina Long Grain and Wild Rice packet, prepared according to package directions was used to make the dish shown
● 1 lb Pork Sausage
● 1 cup fresh Mushrooms
● 1 Onion, chopped
● 4 TBSP Wondra
● ½ cup Heavy Cream
● 1/8 tsp Thyme
● ¼ tsp Oregano
● ½ cup Slivered Almonds
● 1 (15oz) can Chicken Broth
Directions:

● Preheat oven to 350°.
● Prepare wild rice according to manufacturer instructions.
● In a pan, crumble, then fry, pork sausage, drain fat.
● In same pan, saute onions and mushrooms.
● Mix in Wondra, then stir in heavy cream until smooth.
● Add thyme, oregano, slivered almonds, simmer 5 minutes.
● Transfer all to a 4 qt casserole dish.
● Add cooked rice and chicken broth.
● Bake at 350° for 45 minutes.
Makes 6 servings of Pork Sausage Casserole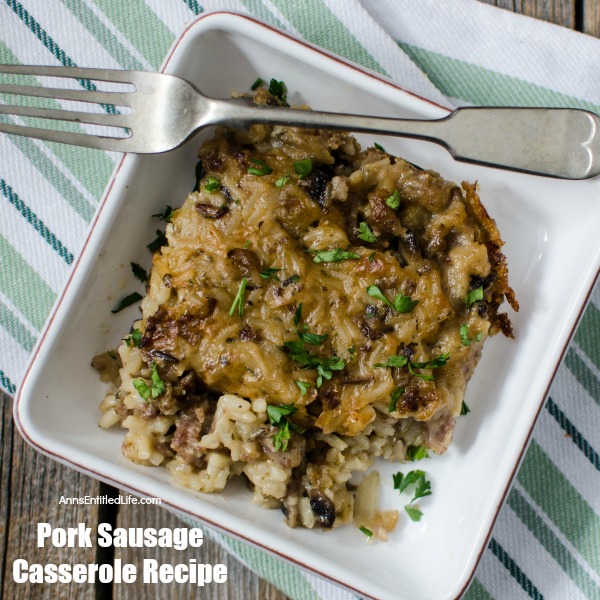 This is one easy to make casserole. You can serve it for breakfast, brunch or as a dinner entree or side dish! It is truly easy to make.
The Carolina wild rice package is the exact size for this dish making it convenient, but you can use 4.5 ounces of any wild rice (dry weight). Just prepare it before adding to the dish before baking.
Honest to Pete, if you like pork sausage, you are going to love what this easy recipe does to enhance it. You will want to lick the plate (not kidding!)
Note – I originally published this on my old blog back in 2010. The photos have been updated.
● To print the recipe, click here.
---
● Disclosure the links in this post may be affiliate links.
● For more Recipes on Ann's Entitled Life, click here.
● If you enjoyed this post, be sure to sign up for the Ann's Entitled Life weekly newsletter, and never miss another article!
---