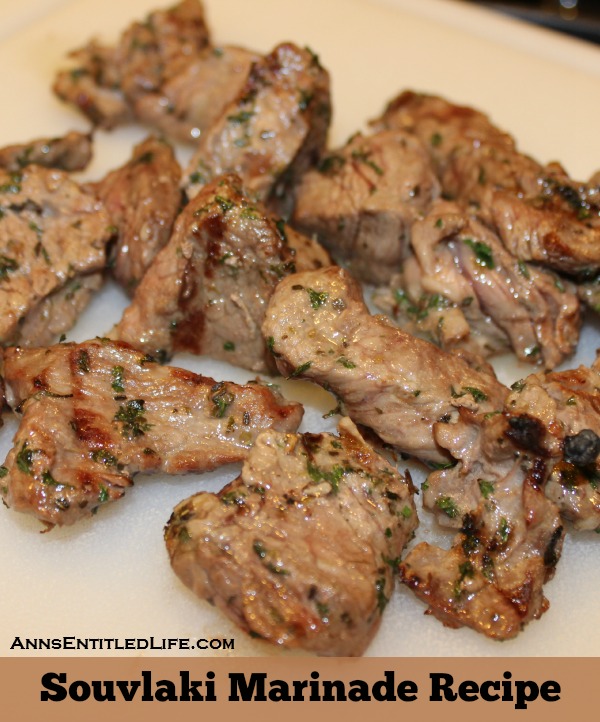 Souvlaki Marinade Recipe
By Ann
Juicy pieces of succulent meat are the result when you use this easy to make, delicious and tasty Souvlaki Marinade Recipe.
Prep Time: 10 minutes
Ingredients:
● 2 TBSP Onion, finely chopped
● 4 TBSP Olive Oil
● 2 TBSP Dried Parsley
● 2 tsp Dried Oregano
● 1/4 tsp Garlic Powder
● 1/2 tsp Salt
● Dash of Pepper
● 2 lbs Beef, Chicken OR Lamb, to cook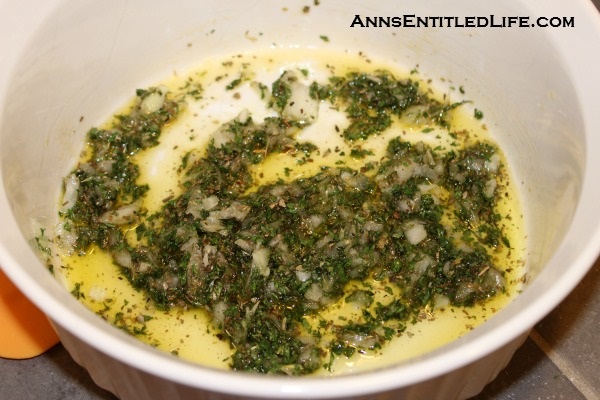 Directions:

● Mix together all ingredients.
● Let stand 1 hour.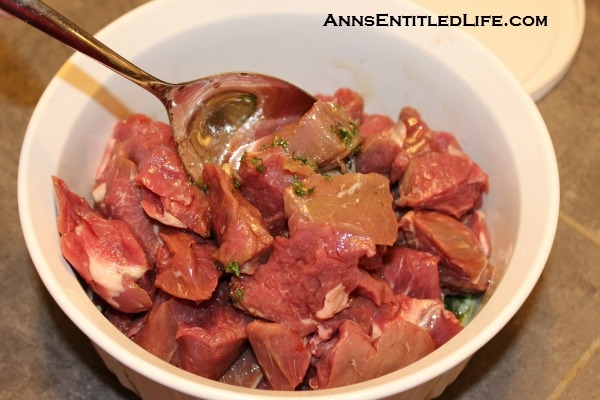 ● Cut 2 pounds or lamb, chicken OR beef into 2″ bite size chunks.
● Add meat to marinade, and fold until meat is well coated.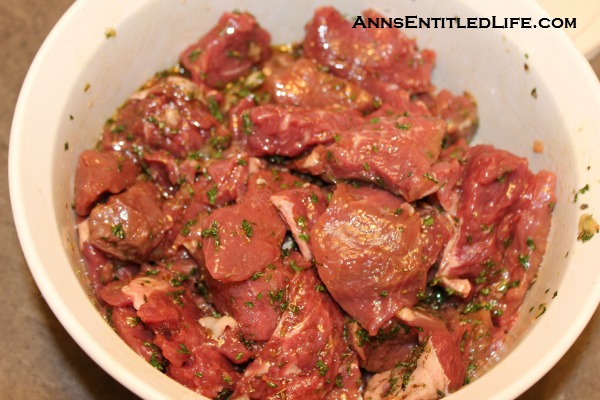 ● Cover bowl, and let sit in marinade a minimum of 2 hours (overnight is better).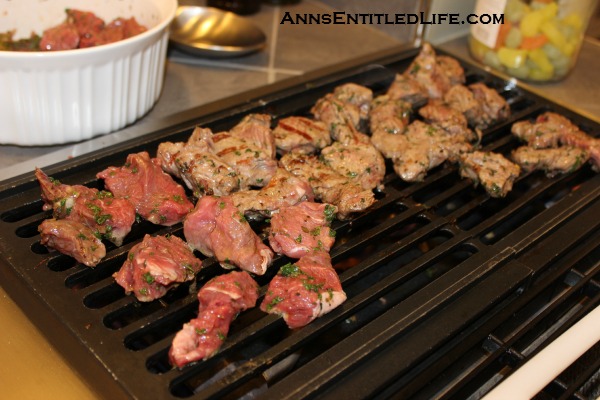 ● Grill marinaded meat about 10 minutes, turning at least once on each side, until done.
● Note: you may grill on skewers too.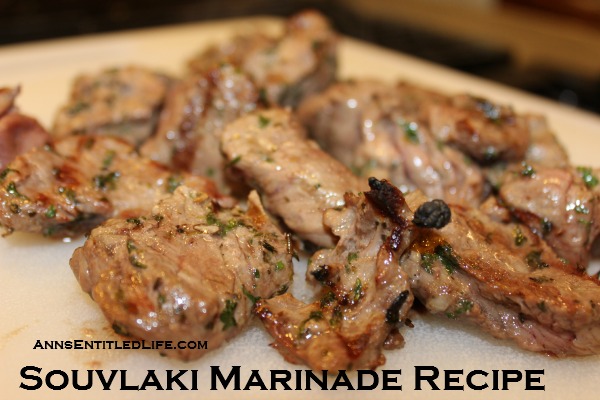 ● Serve hot.
● Refrigerated all leftovers.
Makes 2 pounds Marinaded Souvlaki Meat
To print the Souvlaki Marinade Recipe (and cooking instruction), click here.
---
● For more Recipes on Ann's Entitled Life, click here.
---