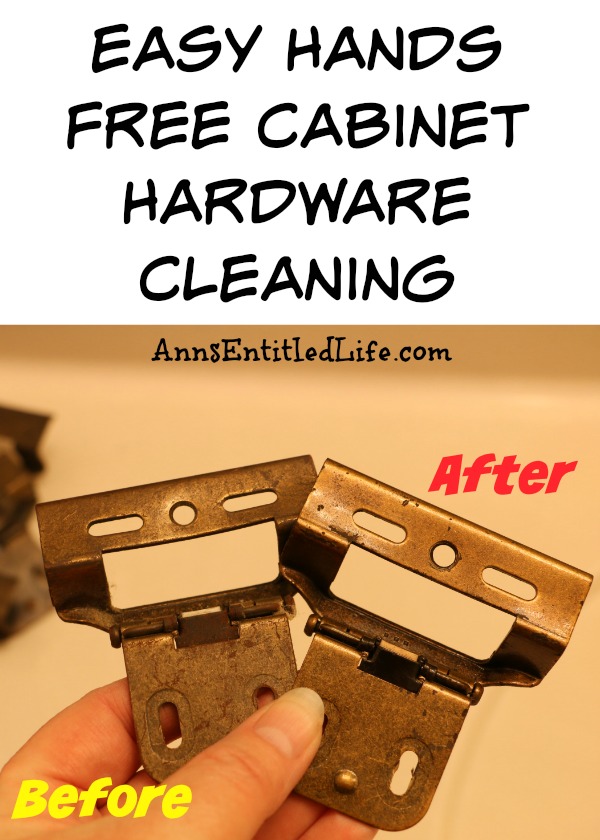 How to clean your cabinet and door hardware in under 3 minutes without getting your hands dirty!
Easy Hands Free Cabinet Hardware Cleaning
As I mentioned Monday, we are back to the renovation grindstone. One of our projects is painting the kitchen and bathroom cabinetry at our condo. Hubby asked if I wanted new hardware, but the stuff they have here is fine as they were only cabinet hinges (no knobs or pulls, so YAY!). This condo was purchased from the estate of a little old lady that passed away, and wasn't as clean as it could have been.
Hubby suggested cooking them in the crockpot. He even bought a liner so we could cook the cabinet hardware overnight. But, since there was no paint to remove and they were only dirty, Hubby has second thoughts and suggested I try my Ultrasonic Jewelry Cleaner Machine
instead.
Success!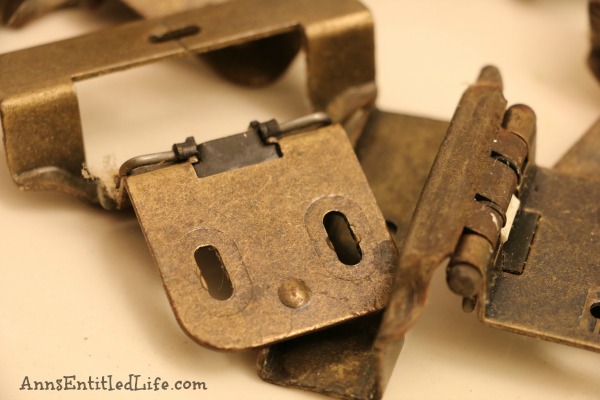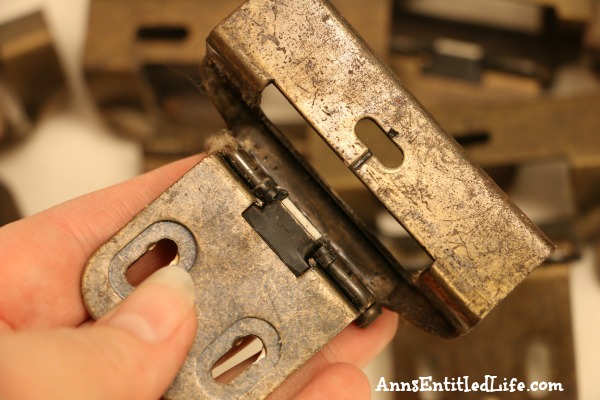 It was a bit slow going as the hinges were large and my machine could really only comfortably fit one at a time (the screws were simple, they all got plopped in at once).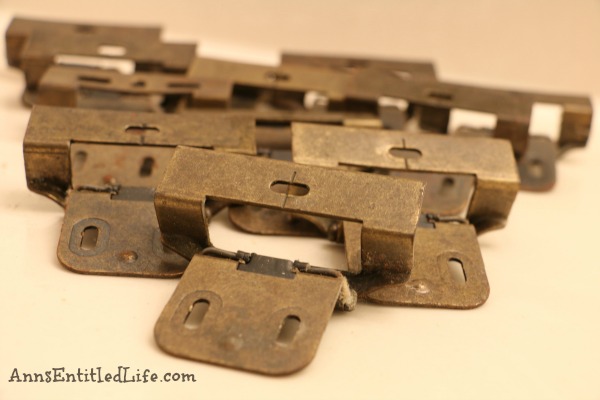 We started off by removing all the hardware from the cabinet doors. It was pretty grubby. It actually felt even worse than it looked if you can believe it!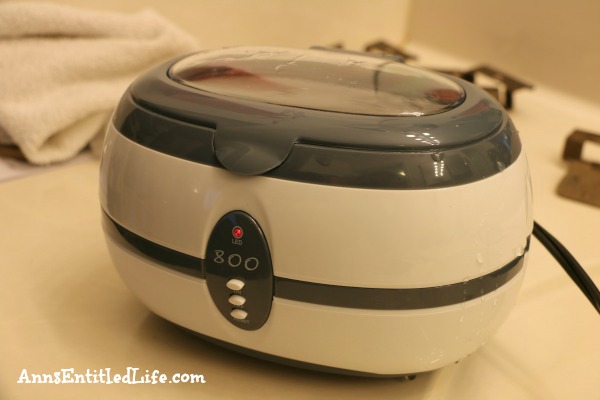 Following the instructions on my Professional Ultrasonic Jewelry and Eyeglass Cleaner Cleaning Machine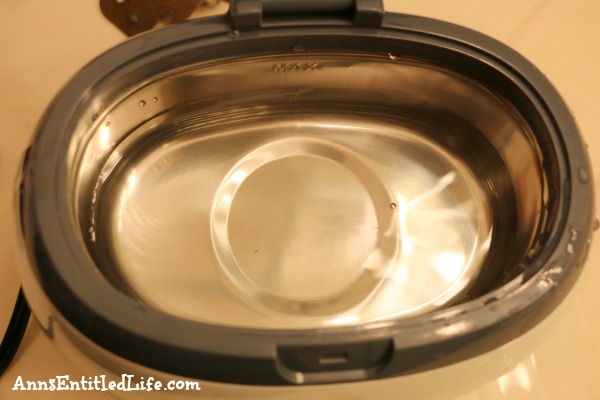 I filled below the max line with clean tap water.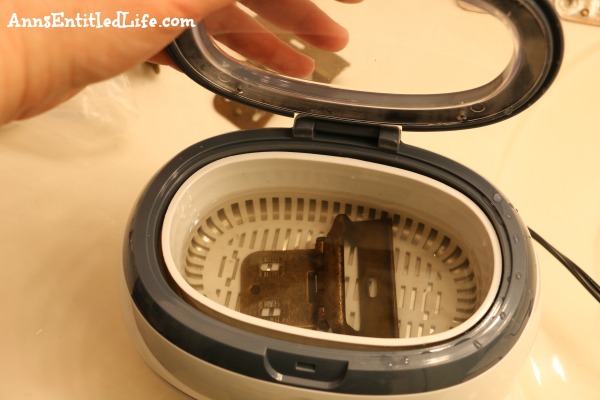 I put in one of my grimy hinges, snapped the lid shut and plugged in my machine, and turned it on for 3 minute cycle.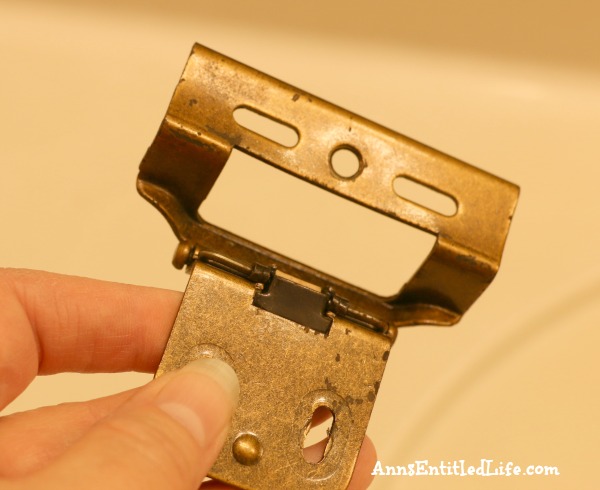 After a cycle (sometimes two), out popped a pretty darned clean hinge.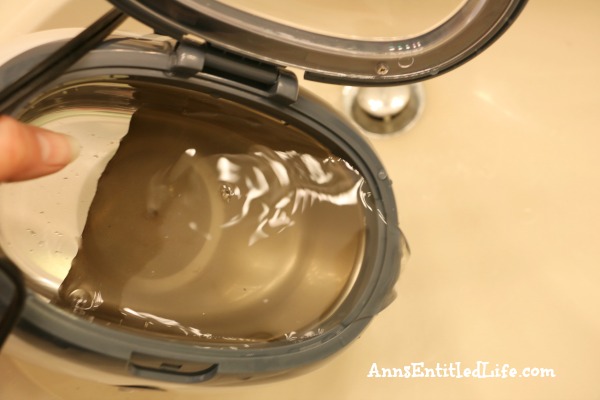 The water varied between very cloudy and dirty, and not so horrible. Regardless, I unplugged the machine (according to the instructions) and dumped the dirty water refilling with clean water for each hinge I cleaned.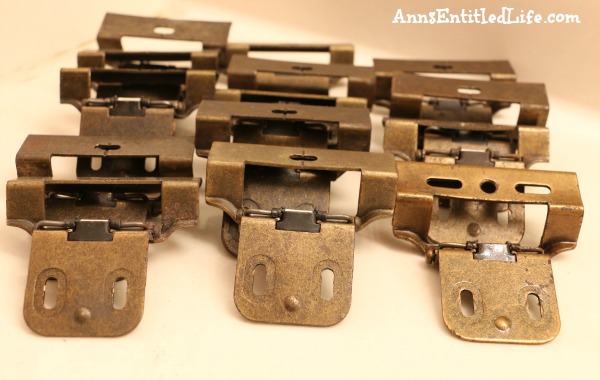 Truly a lot cleaner, and they feel clean too!
Now Hubby didn't get this idea out of the blue; he said he has seen large large ultrasonic cleaners
advertised specifically for tools at various home stores. He figured if it works in a large size, why not try the small, at home one we already have?
Pretty smart!
I did dry the hinges when they came out of the water, and oiled the hinges so they would not squeak and would move smoothly. My hinges are 20 years old though, so the oiling step might be a YMMV.
---
● For more Renovation posts on Ann's Entitled Life, click here.
● For more Household Tips on Ann's Entitled Life, click here.
● If you enjoyed this post, be sure to sign up for the Ann's Entitled Life weekly newsletter, and never miss another article!
● Disclosure: the links in this post may be affiliate links.
---