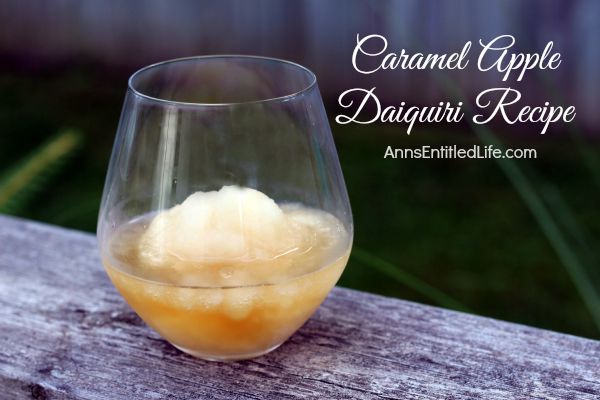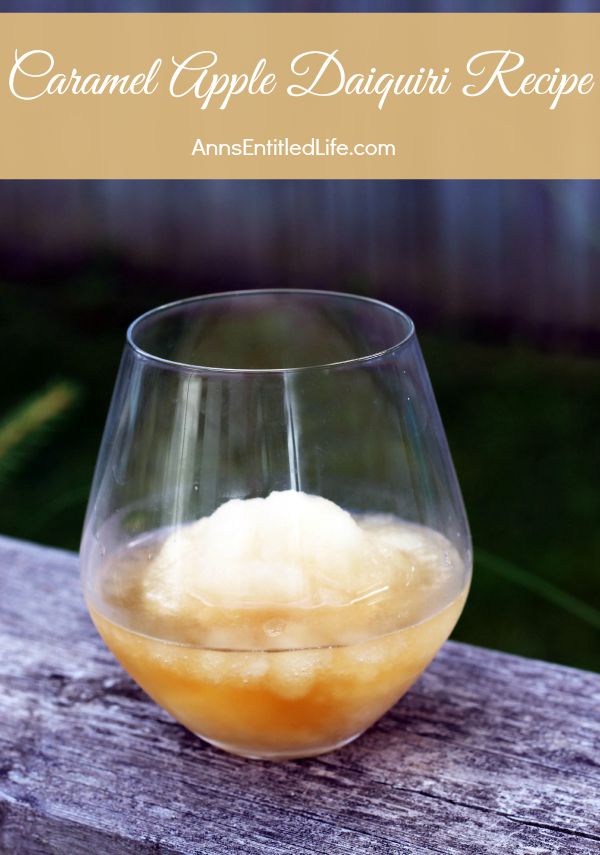 Caramel Apple Daiquiri Recipe
By Ann
This Caramel Apple Daiquiri has a mellow, apple fruitiness that combines well with the butterscotch schnapps. This is a fun, delicious cocktail on a warm fall day.
Prep Time: 3 minutes (plus time to freeze the apple juice)
Ingredients:
● ½ cup Apple Juice, frozen
● 2 oz Butterscotch Schnapps
Directions:

● Freeze your apple juice in an ice cube tray. This will make approximately 6 ice cubes.
● Combine frozen apple juice cubes and butterscotch schnapps in a blender.
● Grate until the apple cubes are just at the right consistency for drinking, and pour directly into your serving glasses.
● Serve immediately.
Makes 1 Caramel Apple Daiquiri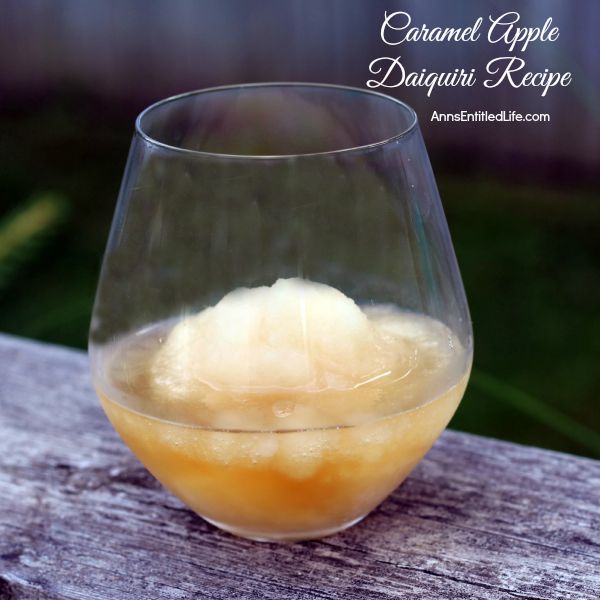 Warm autumn days lend themselves perfectly to this drink! Still a little bit cool, the butterscotch plus the apple work very well as we head into the winter months.
● To print the Caramel Apple Daiquiri Recipe, click here.
As always, drink responsibly and please don't drink and drive.
● If you enjoyed this post, be sure to sign up for the Ann's Entitled Life weekly newsletter, and never miss another article!
---
● Ultimate Guide to Non-Alcoholic Bar Basics
● For more liquor and wine cocktail recipes, tips and reviews, click here.
● Be sure to follow my Cocktails board on Pinterest!
---