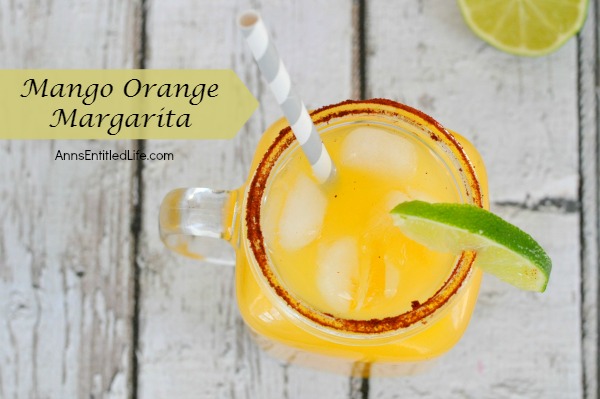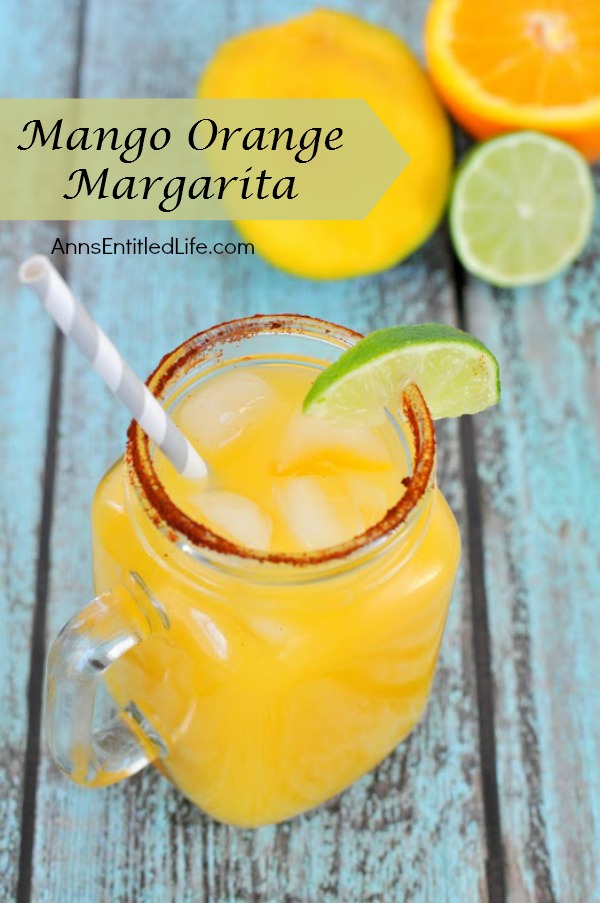 Mango Orange Margarita
By Ann
This Mango Orange Margarita recipe is sweet, spicy, tart and tangy. A taste sensation in a glass!
Prep Time: 3 minutes
Ingredients:
● 2 tsp Chili Powder (or sugar)
● 2 tsp Lime Zest
● 3/4 cup Orange Juice
● 3/4 cup Mango Nectar
● 1 TBSP Agave Nectar
● 2 oz Tequila
● 2 TBSP Lime Juice
● Ice
● 2 Lime Wedges
Directions:

● Combine chili powder and lime zest on a shallow plate. Rim the glass using the chili combination for the dry, and a lime wedge for the wet.
● In a large measuring cup, combine orange juice, mango nectar, agave nectar, tequila and lime juice; stir to combine.
● Distribute Mango Orange Margarita evenly into your rimmed glasses, fill with ice.
● Garnish with lime wedge.
Makes 2 Mango Orange Margaritas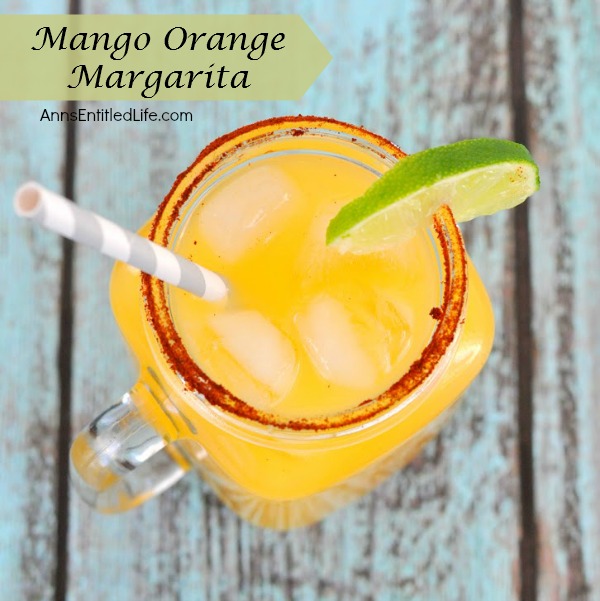 ● To print the Mango Orange Margarita Recipe, click here.
How about this for a new and different margarita? A taste explosion in a glass. Give it a try, bet you'll be glad you did!
As always, drink responsibly and please don't drink and drive.
---
● Ultimate Guide to Non-Alcoholic Bar Basics
● For more liquor and wine cocktail recipes, tips and reviews, click here.
● Be sure to follow my Cocktails board on Pinterest!
---