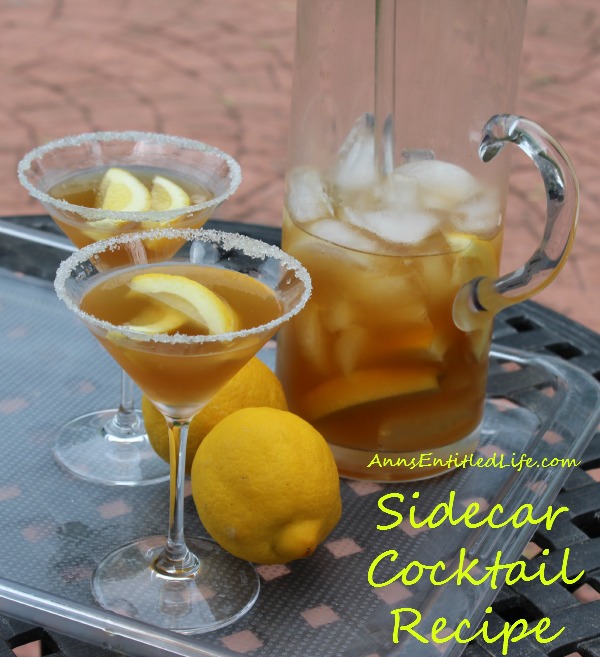 Sidecar Cocktail Recipe
By Ann
The Sidecar, a classic cocktail of Cognac, Cointreau and lemon juice that dates back to the turn of the 20th century.
Prep Time: 10 minutes
Ingredients:
● 1 cup Cognac
● 1/2 cup Cointreau
● 1/4 cup Lemon Juice, fresh squeezed
● Lemon Wedge for garnish
● Ice
Directions:

● Rim a cocktail glass with sugar, using a lemon wedge as the wet.
● Put the rimmed cocktail glass in the freezer while you are preparing your Sidecar pitcher.
● Fill a glass pitcher half way with ice.
● Mix together in a pitcher the Cognac, Cointreau and Lemon Juice; stir
● Wait 5 minutes before pouring to allow some of the ice to melt into the drink.
● Add 1-2 lemon wedges to your glass
● Pour the Sidecar cocktail from the pitcher into your glass filling the glass 3/4 full, sans ice.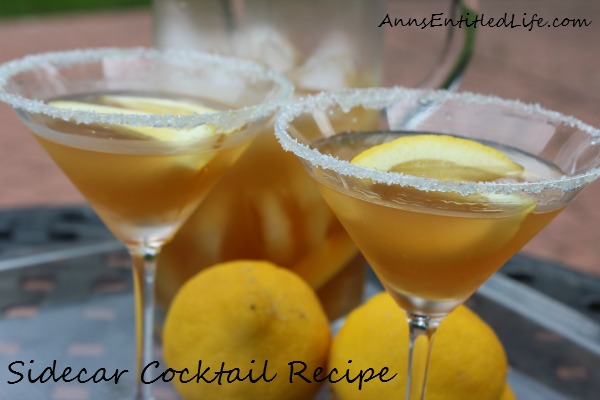 Makes 8 Sidecar Cocktails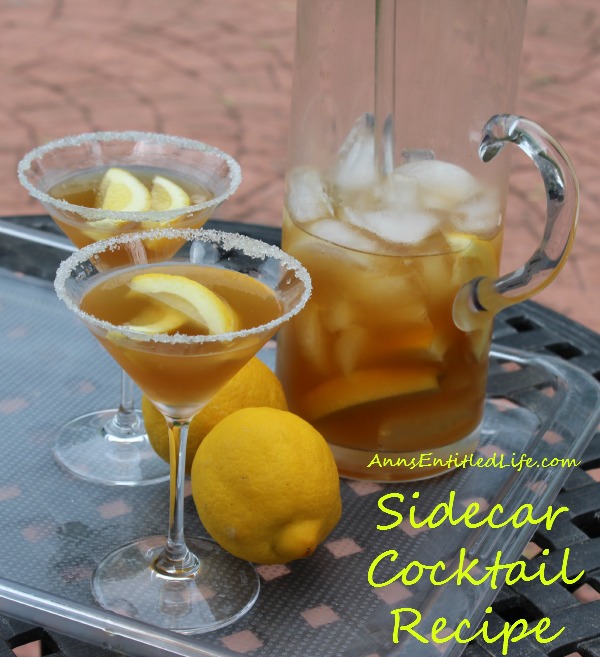 To make an individual drink, the ratio is 4-2-1 with the 4 being cognac, the 2 being Cointreau and the 1 lemon juice.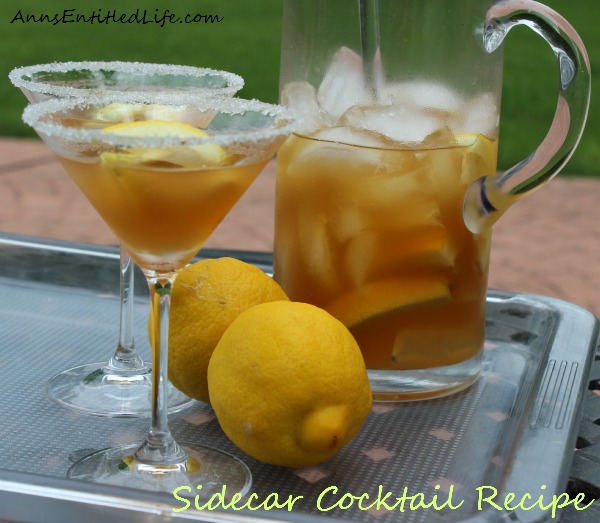 I cannot emphasize the ice enough. If you make an individual drink in a shaker, make certain the shaker is filled with ice before adding the ingredients. And let it sit for a few moments prior to pouring.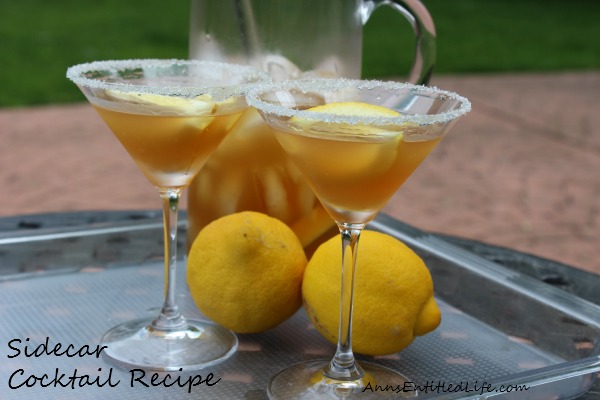 Even Hubby, who love straight Cognac, likes this drink finding it smooth and delicious.
You can substitute Brandy for Cognac, and Triple Sec for Cointreau, but why would you want to? I do however, advise trying a maraschino cherry or three as a garnish in the bottom of your glass instead of a lemon edge. The drink becomes much sweeter!
---
As always, drink responsibly and please don't drink and drive.
● How to rim a cocktail glass.
● For more liquor and wine cocktail recipes, tips and reviews, click here.
---