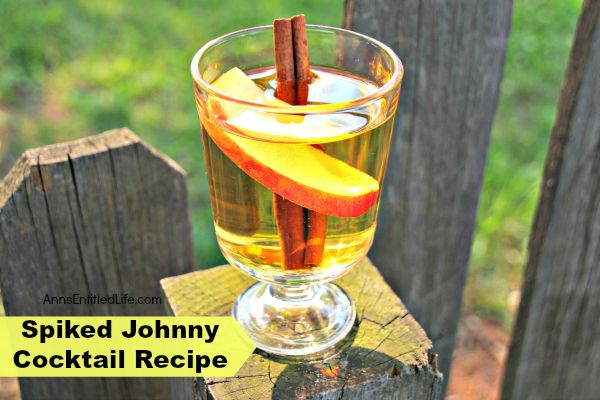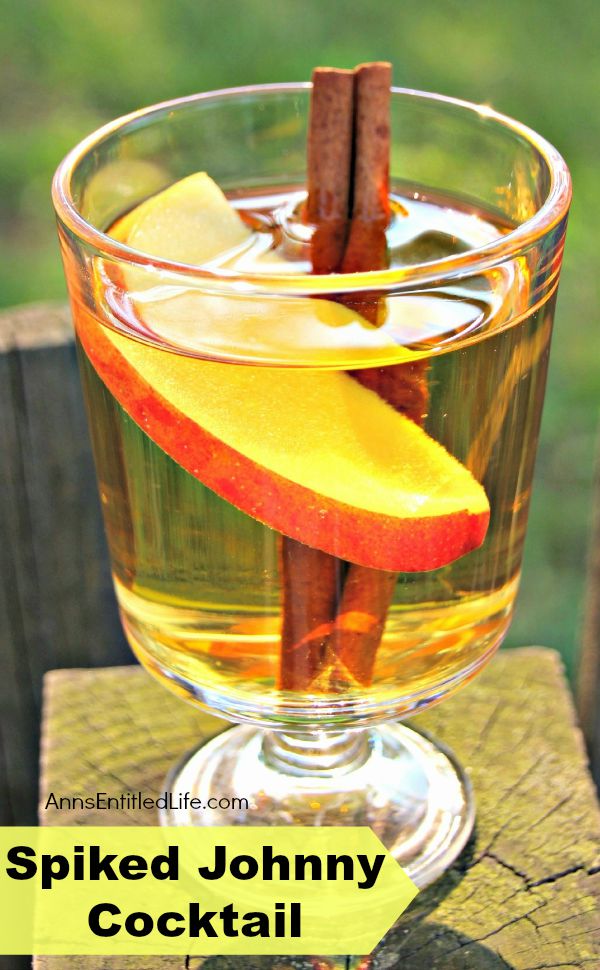 Spiked Johnny Cocktail Recipe
By Ann
The Spiked Johnny a great cocktail! The spice undertones of the Amaretto play well with summer, winter and fall dishes and snacks. It can also be served warm in the colder months and compliments pumpkin pie and donuts deliciously.
Prep Time: 3 minutes (plus chill time)
Ingredients:
● 2 ½ cups Apple Juice or Cider
● 1 Apple, sliced thin
● 1 cup Amaretto
● 4 Cinnamon Sticks
Directions:

● In a pitcher combine apple juice (or cider) and Amaretto.
● Place pitcher in the refrigerator or freezer and chill.
● When ready to serve pour mixture in to glasses and garnish with sliced apples and a single cinnamon stick.
Makes 4 servings Spiked Johnny Cocktail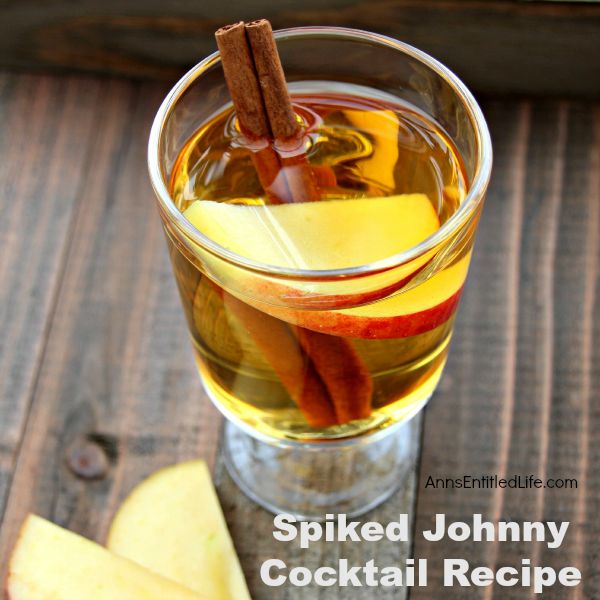 Warm or cold, the Spiked Johnny is an easy peasy anytime of year cocktail you are sure to enjoy!!
● To print the Spiked Johnny Cocktail Recipe, click here.
As always, drink responsibly and please don't drink and drive.
● If you enjoyed this post, be sure to sign up for the Ann's Entitled Life weekly newsletter, and never miss another article!
---
● Ultimate Guide to Non-Alcoholic Bar Basics
● For more liquor and wine cocktail recipes, tips and reviews, click here.
● Be sure to follow my Cocktails board on Pinterest!
---