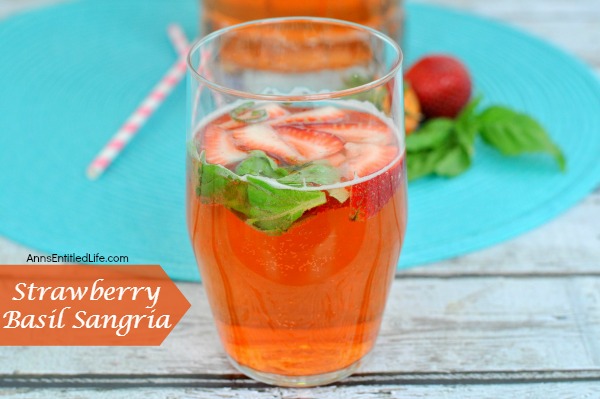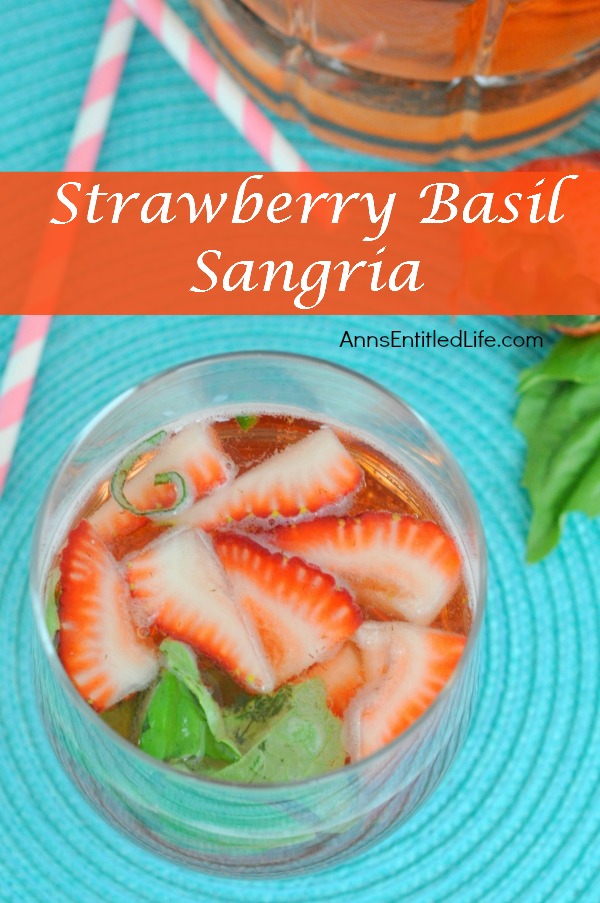 Strawberry Basil Sangria
By Ann
A fun and delicious strawberry sangria! Great for a sweet dinner drink, party libation or anytime cocktail!
Prep Time: 30 minutes
Cook time: 15 Minutes
Ingredients:
• 9 cups Fresh Strawberries, divided and hulled
• 1 cup Sugar
• 2⁄3 cup Water
• 1 cup Basil, divided and torn
• 750 ml White Wine (try a bottle of Sauvignon Blanc)
• 2 cups Club Soda
Directions:

• Cut 1 cup of hulled strawberries into slices, set aside.
• Chop 1/2 cup of torn basil coarsely, set aside.
• Cut 8 cups of strawberries in half.
• In a large saucepan, combine the 8 cups of halved strawberries, sugar and water; stir well.
• Over a medium heat, bring strawberry mixture to a boil; stir occasionally.
• After it reaches a boil, remove from heat, add 1⁄2 cup of torn basil leaves. Cover and allow to cool.
• Once cool, press mixture through a sieve. Discard solids (or use as a strawberry puree in another recipe).
• In a large pitcher, combine the strained strawberry syrup, white wine and the sliced strawberries you had set aside.
• Before serving, stir in the coarsely chopped basil and club soda.
• Serve cold.
Makes 12 servings Strawberry Basil Sangria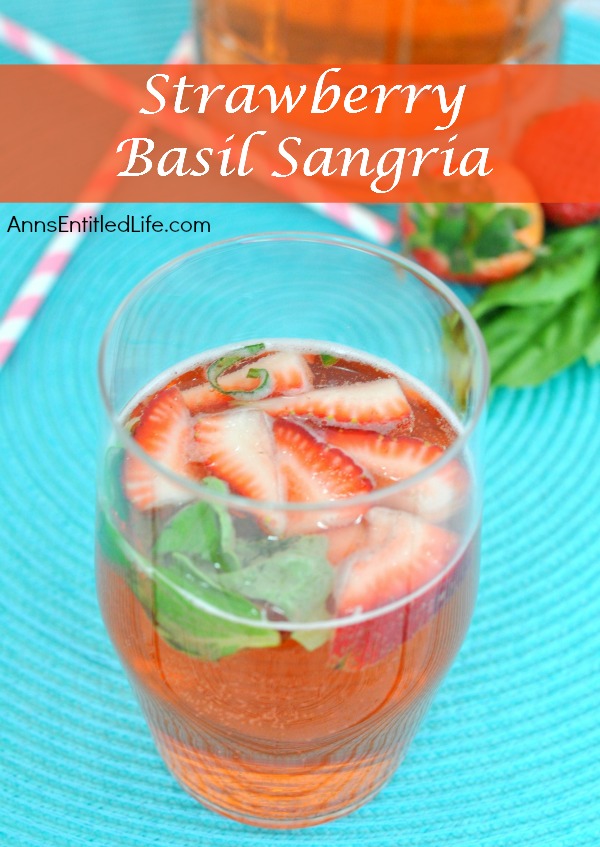 OMG how good is this one?!? A very pretty sangria, it is a bit sweet, a lot delicious. Try it for your next pool party, backyard barbeque, or while sitting out on the deck!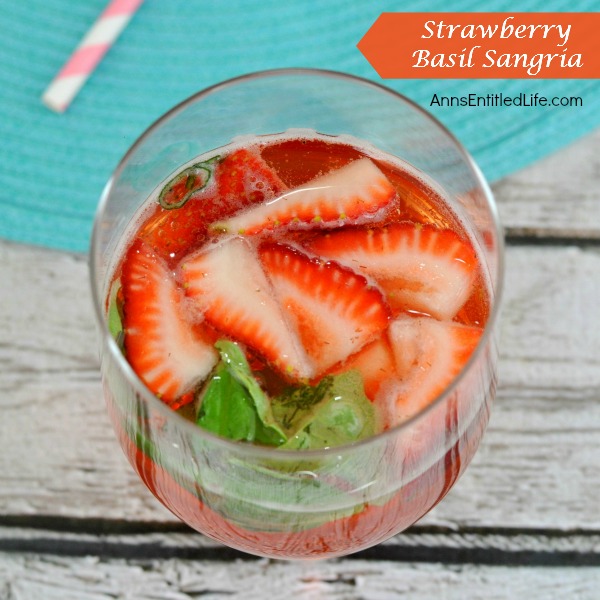 • To print the Strawberry Basil Sangria Recipe, click here.
As always, drink responsibly and please don't drink and drive.
---
• Ultimate Guide to Non-Alcoholic Bar Basics
• For more liquor and wine cocktail recipes, tips and reviews, click here.
• Be sure to follow my Cocktails board on Pinterest!
---
---
FOLLOW US ON: