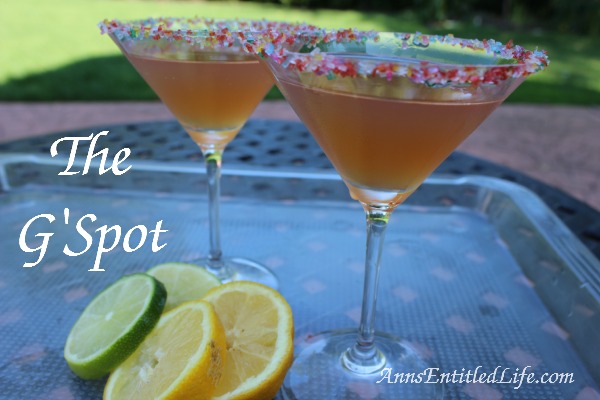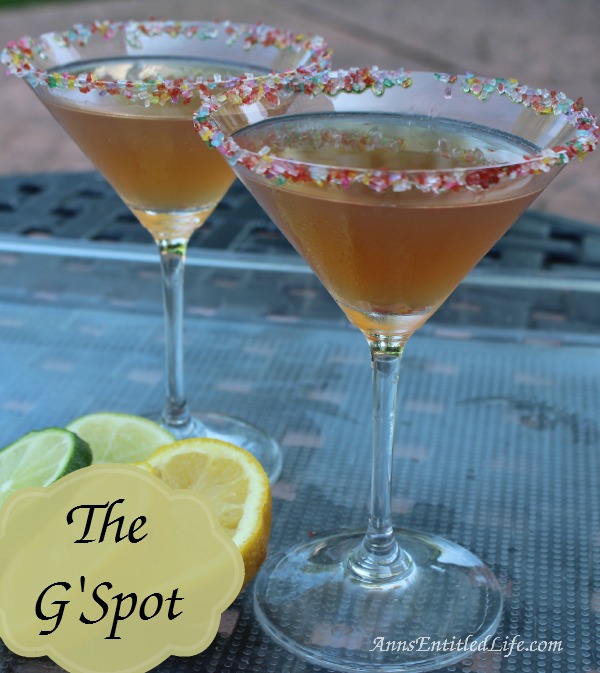 The G'Spot Cocktail Recipe
By Ann
The G'Spot: a sweet tart cocktail make with Chambord and G'Vine Floraison Gin.
Prep Time: 5 minutes
Ingredients:
● 1 1/2 oz G'Vine Floraison Gin
● 1/2 oz Chamboard
● 1/2 oz Simple Syrup
● 1/4 oz Fresh Lime Juice
● 3/4 oz Fresh Lemon Juice
● Decorator sugar for dry rimming
Directions:

● Rim a cocktail glass with decorator sugar for the dry, simple sugar for the liquid.
● Combine G'Vine Floraison Gin, Chamboard, Simple Sugar, Lime Juice and Lemon Juice in a cocktail shaker; shake.
● Strain into a cocktail glass.
Makes 1 G'Spot Cocktail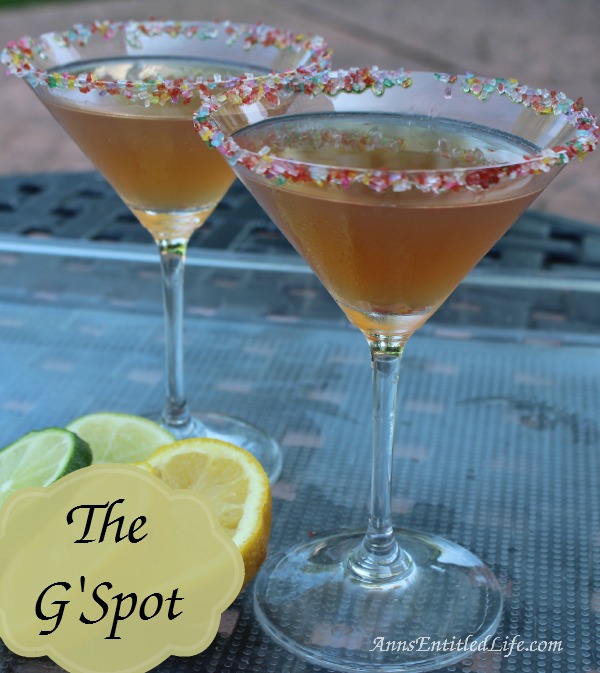 I make a lot of rum and whiskey cocktails. I know I need to branch out as there are a lot of people that enjoy other types of liquor. So, when a rep for G'Vine Floraison Gin asked if I was interested in trying their product, I accepted.
G'Vine Floraison is a modern-style gin generously infused with the vine flower as well as over nine different botanicals. The extended infusion of the vine flower produces a floral gin that brings intricacies to any cocktail it is used for. Smooth and well balanced in the mouth, G'Vine is a full-bodied and delicate gin, unlike any other.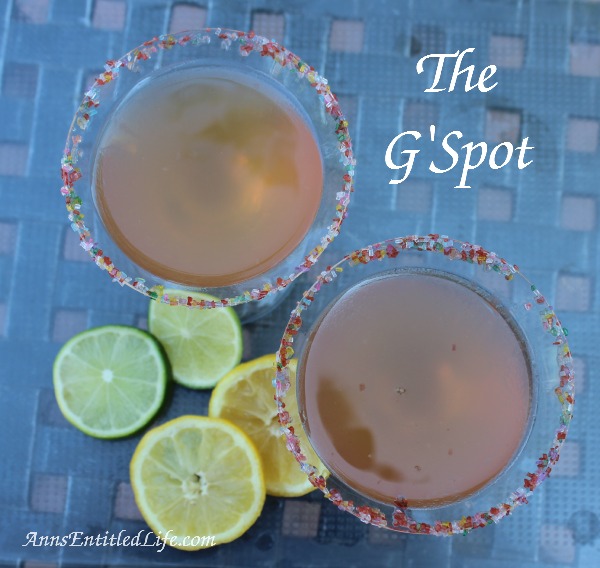 The Botanicals of G'Vine Floraison
● Ugni Blanc Grapes
● Vine Flower
● Cassia Bark
● Coriander
● Cubeb Berries
● Ginger
● Green Cardamon
● Juniper
● Licorice
● Lime
● Nutmeg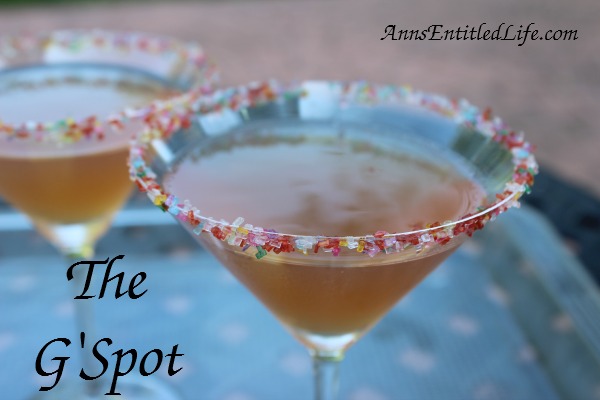 A 750ml of G'Vine sells for $40. You can learn all about the process at the G'Vine website.
---
As always, drink responsibly and please don't drink and drive.
● For more liquor and wine cocktail recipes, tips and reviews, click here.
● Disclosure: G'Vine sent me the G'Vine Floraison Gin in the recipe. No compensation was provided.
---