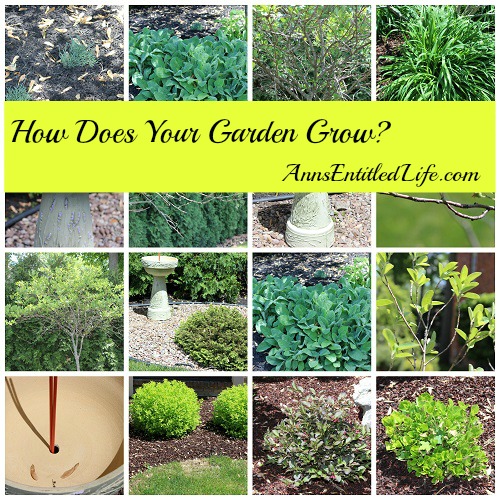 We've had some very strange weather the last few weeks… hot to cold to hot again. Last I saw – 95° predicted for this weekend which is, in my opinion, gross!
The plants don't seem to be adversely effected by the wild temperature changes though. I have stuff blooming that I was certain was dead!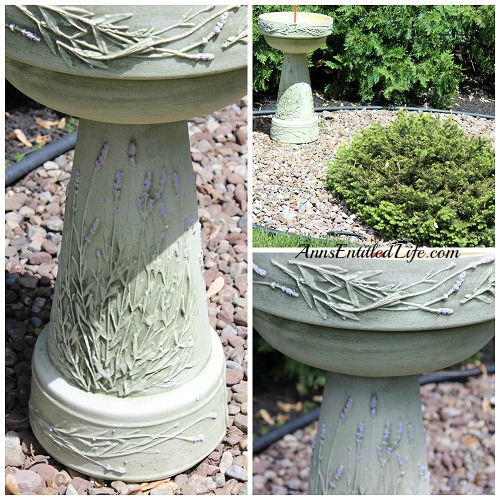 We bought a bird feeder for the area where the dead plant was removed a few weeks ago. I still haven't replaced the bush although I think it may be some type of bird's nest evergreen. Hubby and I have to get on that next weekend.
The bird feeder is beautiful, but the top does not attach securely, and we are worried it will fall off. I think Hubby is going to have to trim up a wooden plow stake (those orange ones are plastic) and fix it so you can't see the stake unless you are looking directly inside the bowl from above.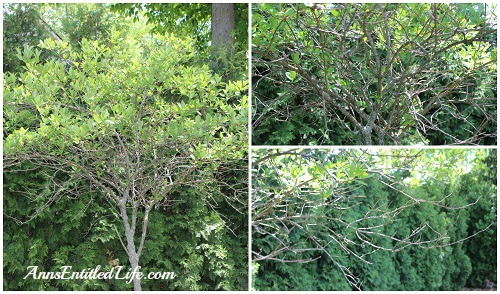 This is a strange little tree. It grows on a dirt-island in the backyard with a few other plants and perennial flowers. It is just about the only thing left in the gardens from prior owners. We don't know exactly what it is… some type of flowering Japanese tree has been suggested more than once. It grows these huge flowers that hang around for a month or so later in the year.
The lack of growth on the bottom branches is new this year. I wonder if it will fill in during the upcoming weeks?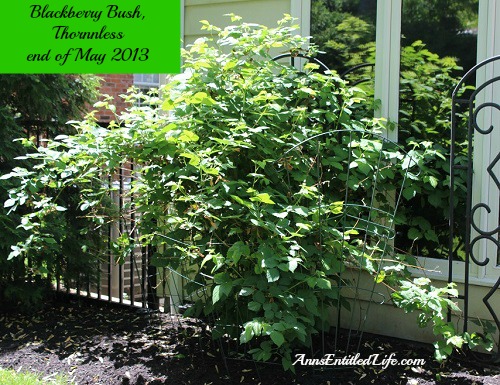 Our thornless blackberry bush is growing wild! I never trimmed out all the dead last year, I just took it back a bit so it wasn't encroaching on the grass. I worried that it would stunt its growth this year, but so far my worries are for naught.
I still haven't replaced the thorned blackberry bush we had pulled. I may do as Barbee suggested and wait a year to make sure all the shoots from the thorned blackberry bush are actually gone.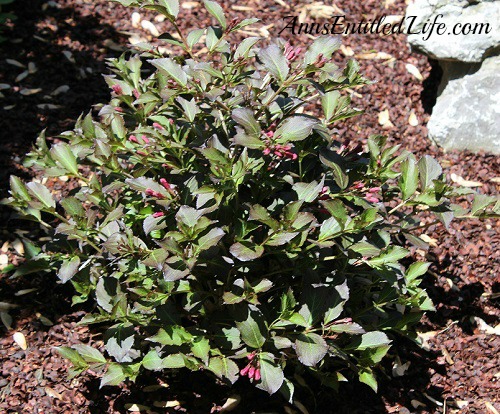 WOW! It looks like this little bush that I thought was dead really had me fooled! Now it is flowering!? I wonder what it is!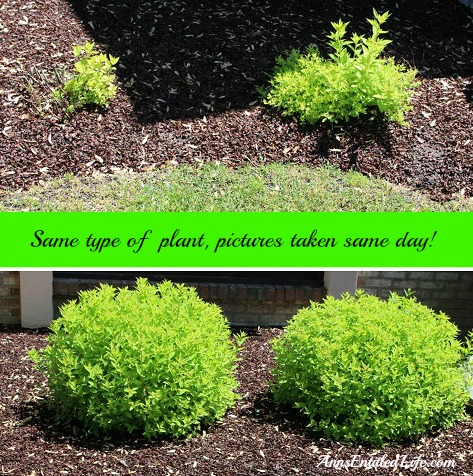 This is so weird to me. These are on opposite sides of the front yard – one grows beautifully (that rounding is natural), the other side seems to not grow at all. It may be time to pull those non-performers, and replace them with something else.
So, how does your garden grow? Are you planting one this year? Sticking with a CSA? A flower or herb garden perhaps? What's happening in your green-world?