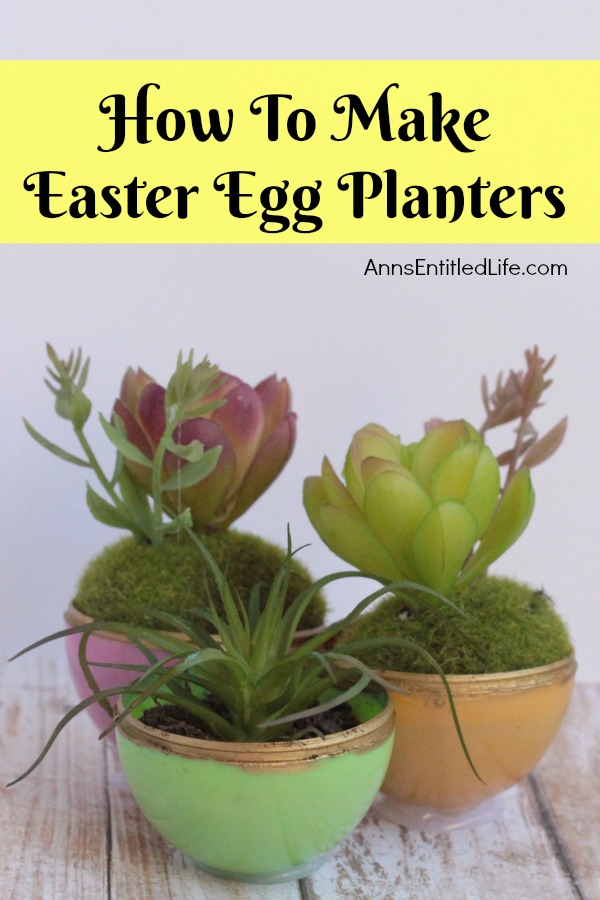 How to Make Easter Egg Planters
Easter is an exciting time for bunnies, chicks, flowers, and of course, eggs! These adorable easter egg planters are so much fun to make, and they are also simple and an inexpensive decor option. You can use these planters to grow tiny succulent plants all spring long, set them up on your Easter brunch table as favors, or to complement a larger Easter centerpiece.
Use these egg shaped planters indoors or outdoors to add a bit of spring flair to your garden! These are a wonderful Easter kids craft for those of you looking for Easter crafts for kids!
If you like easy to make Easter crafts, you may also want to consider this No Sew Sock Bunny (simple, yet adorable!), this Easy DIY Bunny Butt Wreath, this Spring Themed DIY Framed Dot Art (great for before and after Easter!), or, if you have children, this Easter Bunny Garland!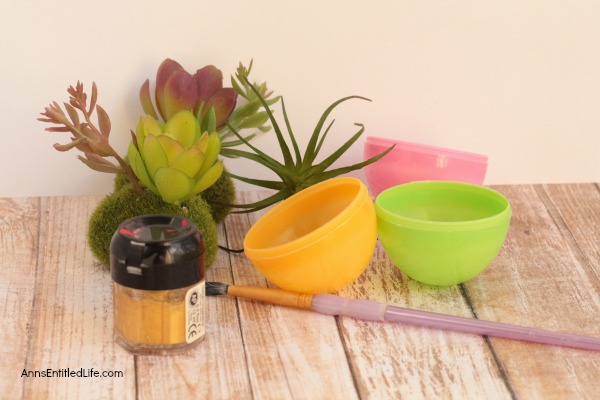 Easter Egg Planters Materials:
● Plastic Jumbo Eggs
● Small Paintbrush
● Parchment Paper
● Glue Gun
● Glue Sticks
● Gold Acrylic Paint
● Potting Soil
● Mini Succulent Plants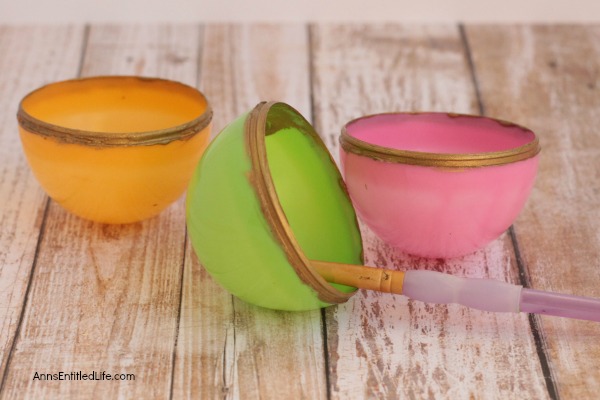 Easter Egg Planters Directions:
● Crack open your Easter eggs and separate the rounded bottom from the oblong top. You will just use the bottom for this project.
● Use a small paintbrush to paint the outside edge of each egg (where they connect with the other side of the Easter egg) with gold paint. You may need to apply 2 or 3 coats for the gold paint to be noticed. Allow to dry completely in between coats of gold paint.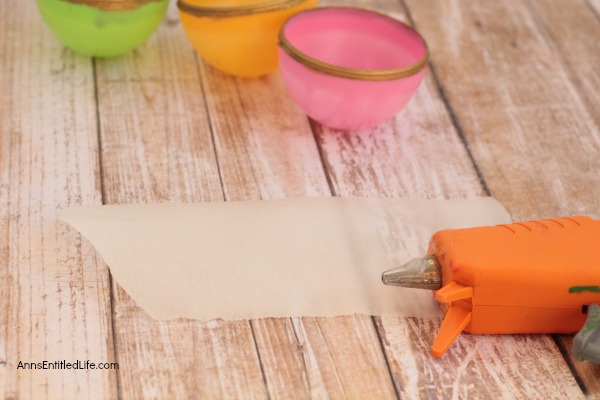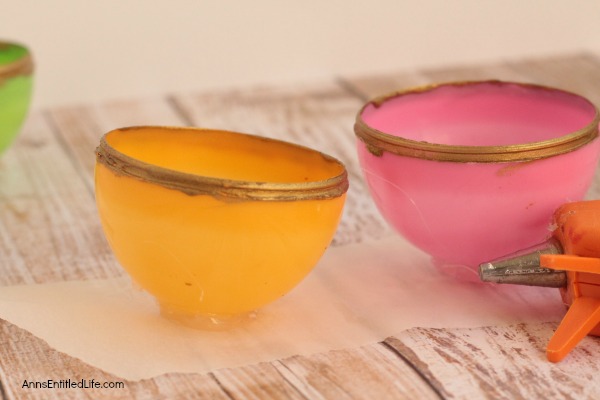 ● When the paint is dry, tear a small piece of parchment paper and set it on a table. Heat your glue gun.
● Squeeze some hot glue onto the parchment paper until your dot is about the same size as a quarter.
● Press an Easter egg into the glue while it is still wet. When the glue dries, peel it off the paper and it will stand on its own. Repeat for all eggs.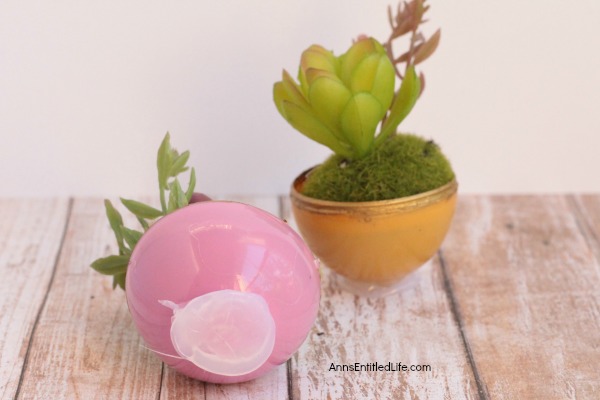 ● This is what it will look like when you are finished.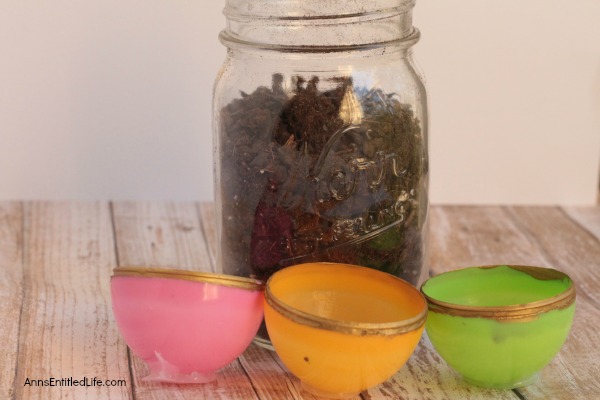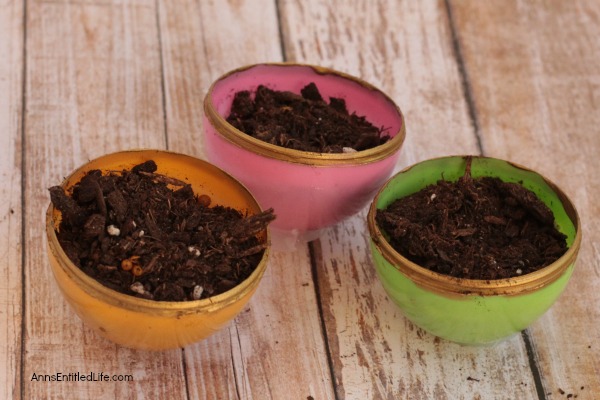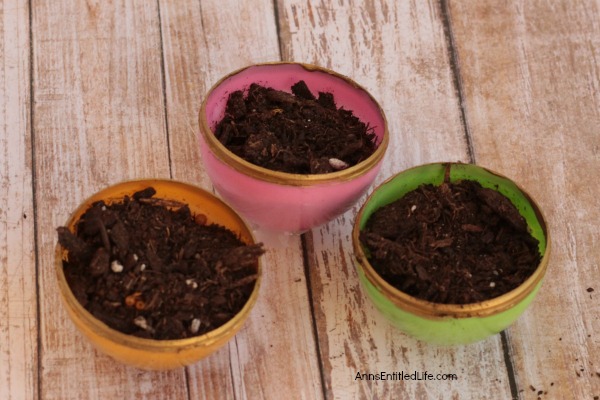 ● Fill the eggs with potting soil.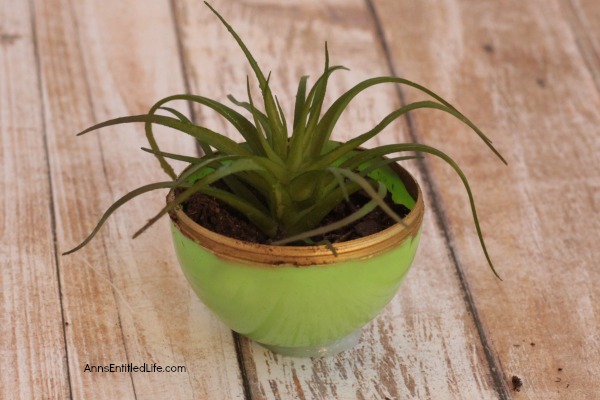 ● Place your succulents inside each egg. Add a little bit of water to keep your plants moist.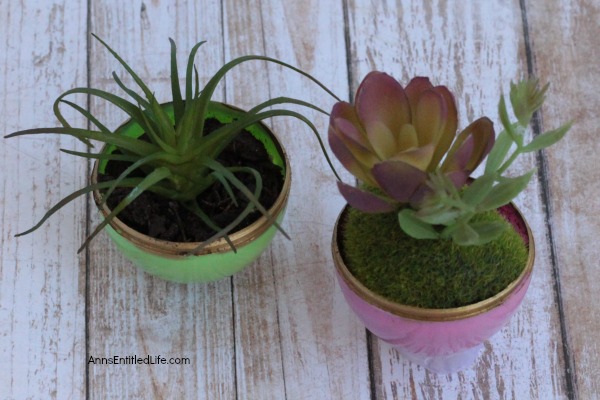 ● Place your Easter egg planters in a sunny location and you are good to go!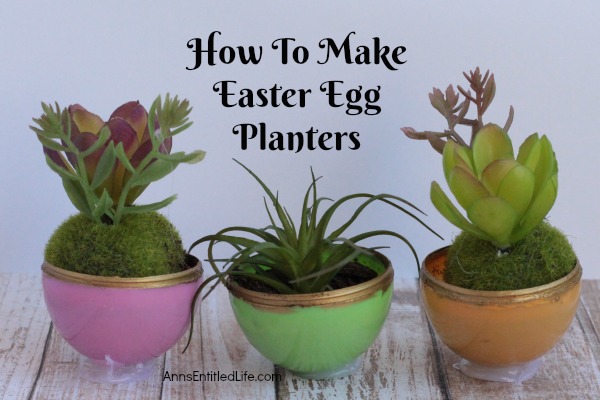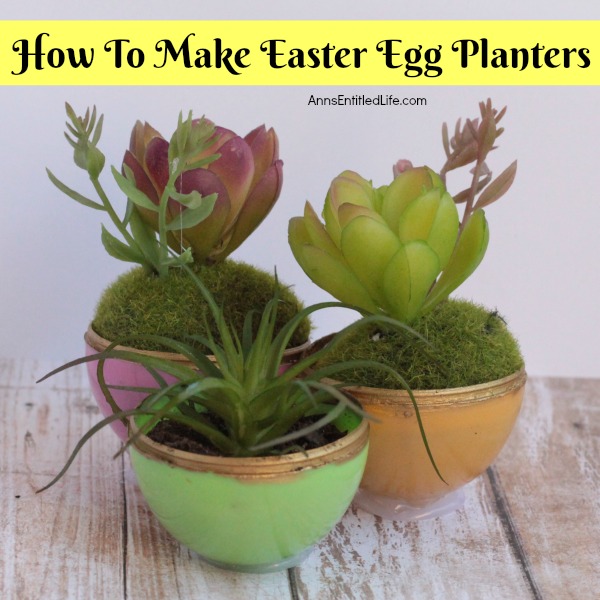 These really are a cute Easter craft, perfect for spring which is right around the corner! Use them as decor, as table favors, as Easter favors, or simply make them because they are adorable!
● To print the How to Make Easter Egg Planters Instructions, click here.
---
● Disclosure: the links in this post may be affiliate links.
● For more Holiday posts on Ann's Entitled Life, click here.
● For more Craft posts on Ann's Entitled Life, click here.
● For more Gardening posts on Ann's Entitled Life, click here.
● If you enjoyed this post, be sure to sign up for the Ann's Entitled Life weekly newsletter, and never miss another article!
---