Discover essential cake baking tips, easy recipes, and solutions to common cake problems. From beginners to experts, find your sweet success in the world of cakes.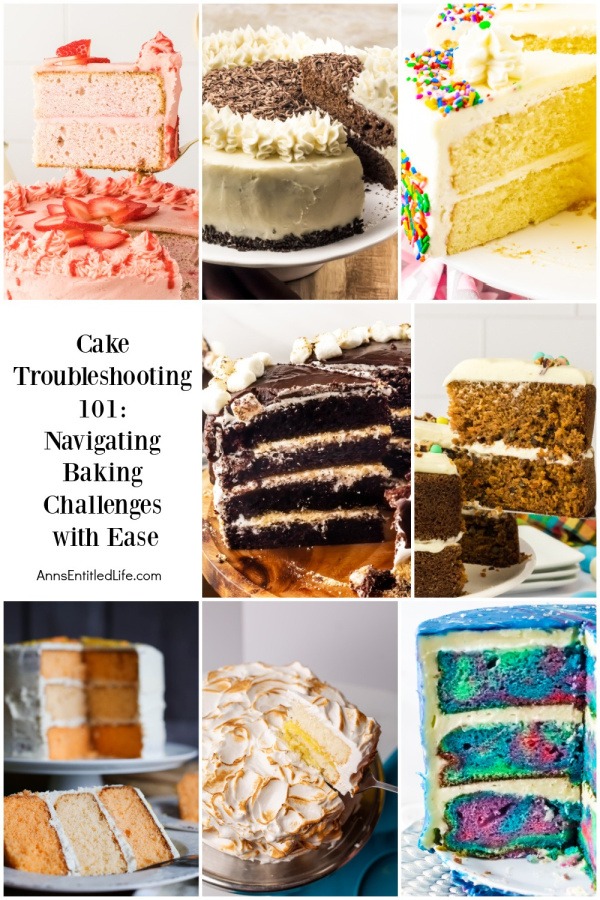 Welcome, baking enthusiasts and cake lovers alike! This is a scrumptious journey through the world of cakes. Come explore the trials and triumphs that come with baking these delectable treats. Whether you are a beginner or a seasoned baker, this article is packed with practical tips, easy-to-follow recipes, and solutions to common cake baking problems. So put on your apron, preheat your oven, and let's dive into the delightful world of cakes!
Cake Troubleshooting 101: Navigating Baking Challenges with Ease
Baking is a science disguised as an art. It is essential to bake a cake following the recipe directions without deviations. Save the creativity for the frosting and decorating of your perfect cake.
Beginners should pick a cake recipe and stick to it as closely as possible. Measure everything as explained in the cake recipe and do not skip or deviate from the recipe steps. As you gain more experience, you can experiment with cake recipes to come up with your own unique blends, because as a seasoned cake baker will know the ratios to make the cake rise and bake well. I highly recommend following the baking recipe for best results.
Remember that baking a cake is about patience and execution; keep learning and keep improving as you go. This troubleshooting guide will help you begin as you mean to go and help you bake your a beautiful cake at home!
Discover expert tips and tricks to troubleshoot common cake baking problems. Learn how to overcome challenges and achieve perfect cakes with ease.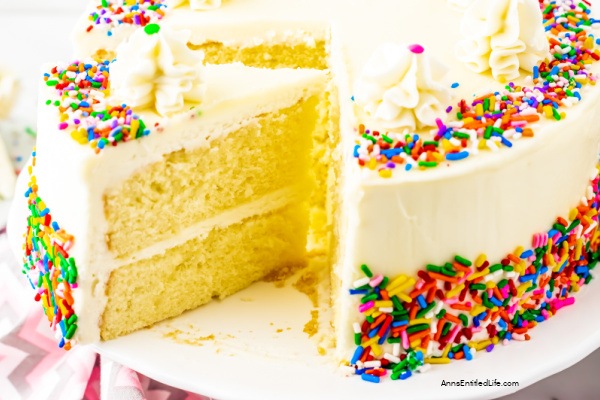 How to Bake a Simple Cake for Beginners
Here's a basic step-by-step guide to baking a simple cake:
1. Gather your ingredients, such as flour, sugar, butter, eggs, and baking powder, and whatever other ingredients are listed in the recipe.
2. Bring your eggs and butter to room temperature. This will help with mixing.
3. Sift your dry ingredients together.
4. Preheat your oven to the recommended temperature on your recipe.
5. Prepare your baking pan by greasing and flouring it, and then lining the bottom of the cake pan with parchment paper.
6. In a mixing bowl, cream together the butter and sugar until light and fluffy.
7. Then, add the eggs one at a time, mixing well after each addition.
8. Gradually incorporate the sifted dry ingredients, alternating with the liquid (usually milk or buttermilk, and a flavoring such as vanilla extract).
9. Once the batter is smooth, pour it into the prepared pan.
10. Bake your cake on the middle oven rack in the preheated oven for the specified recipe baking time.
11. Insert a toothpick or cake tester to check that the cake is done (that pick will come out clean).
12. Remove the cake(s) from the oven, allow them to rest in the cake pan for 5-10 minutes.
13. Remove from the cake pan onto wire baking racks, and allow to cool completely.
14. Frost your completely cooled cake(s).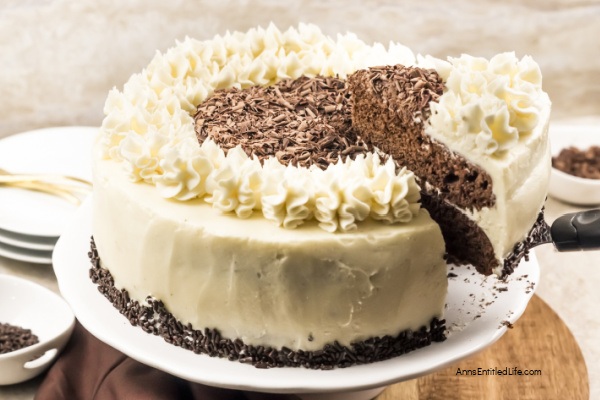 Layer Cake Recipes:
Are you a novice baker looking to conquer the world of cakes? Fear not, for we have a simple yet delicious recipe just for you! Baking a cake from scratch can seem intimidating, but with the right guidance, anyone can create a mouthwatering masterpiece. Try one of these amazing cakes today!
● Best Vanilla Cake Recipe
● The Best Carrot Cake Recipe
● Chantilly Cake Recipe
● Easy Coconut Cake Recipe
● Lemon Meringue Cake Recipe
● Orange Creamsicle Cake Recipe
● Perfect Chocolate Cake Recipe
● Piña Colada Cake Recipe
● Homemade Strawberry Cake Recipe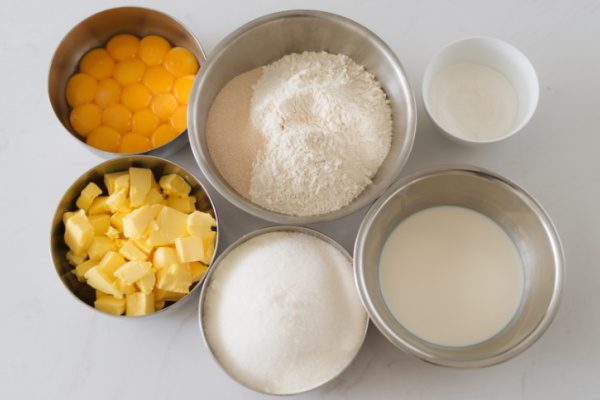 Essential Ingredients: What's in the Cake?
Before diving into the troubleshooting guide, we should discuss the essential cake ingredients. Learning more about these ingredients will help you understand the baking process better. So without further ado, here are the main ingredients you must pay attention to while baking a cake:
1. Flour: Whether using all-purpose white flour or cake flour, every cake recipe will contain flour.
2. Leavening agents: If you struggle to make your cake rise, you might not have added leavening agents. Baking powder and baking soda are two leavening agents used. Follow the cake recipe for the proper leavening agent for your cake.
3. Dairy: You will likely use several dairy products like milk, butter, yogurt and/or milk in your cake.
4. Sugar: There are many types of sugar used in baking such as white sugar, dark brown sugar, light brown sugar, jaggery, etc. These days, most baking lovers have also been looking for healthy replacements for sugar in recipes. So ensure that you choose the best sweetener for your baked goods recipe.
Cake Baking Tips: Secrets to Success
Now that you know the basics, let's look into some tips and tricks for baking a better cake.
1. Room temperature ingredients: Bring your eggs, butter, and milk to room temperature before baking. This ensures better incorporation and a smoother batter.
2. Proper measuring techniques: Use measuring cups and spoons specifically designed for dry and wet ingredients. Avoid tapping the measuring cups to level the ingredients, as it can compress them and affect the final outcome.
3. Sifting dry ingredients: Sifting flour, cocoa powder, and other dry ingredients helps remove lumps, adds enough air, and ensures even distribution. This results in a lighter and more uniform texture in your cake. This guide: Elevate Your Baking Game: Learn the Magic of Sifting, will help you understand how key sifting is to baking.
4. Avoid over mixing: Once you add the dry ingredients, mix until just combined. Over mixing can lead to a dense and tough cake.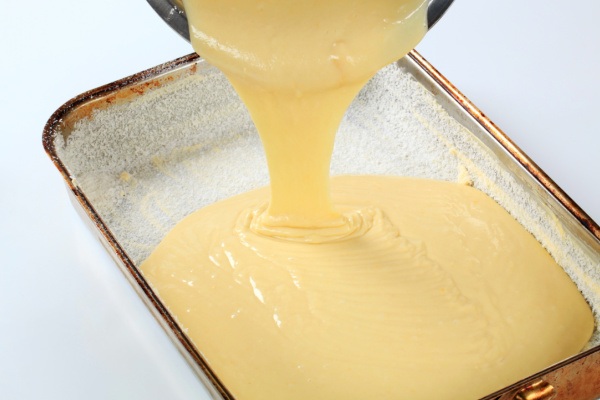 Common Baking Problems and Solutions
Sometimes, even the most experienced bakers encounter obstacles along the way. Don't fret! Here are some solutions to some of the most common baking problems to help you overcome any hurdle you may face.
Cake Problem: Sunken Cake Center
Solution: A sunken center can be caused by several factors, such as over mixing, under baking, or opening the oven door too soon. To prevent this, ensure you follow the recommended mixing time, use an oven thermometer to verify the oven temperature, and resist the urge to peek until the cake is nearly done (set a timer). Test for doneness with an inserted toothpick in the middle of the cake. If the toothpick comes out clean from the center of the cake, the cake is fully cooked.
Cake Problem: Cracked Top
Solution: A cracked cake top often occurs when the oven temperature is too high. Lower the temperature slightly for the next bake, and consider placing a shallow pan of water in the oven to create steam, which helps prevent cracking.
Cake Problem: Overflowing Cake
Solution: How often have you opened the oven to realize the cake batter has gone over the edge? The most common reason for overflowing is simple; you have put too much batter into the pan. Combined with too high oven temperature, this can cause the batter to flow out of the pan.
● A simple way to deal with cake overflows is to pour batter only until the pan's halfway or two-thirds point. That way, your cake has enough space in the pan to rise once it starts baking. Remember this easy solution and little tip during your next baking session if your cake batter often overflows.
Cake Problem: Side of Cake Cave In
Solution: If your Cake looks like there is a tight rope around the center, making the sides cave inwards, there is an issue there. This can be due to too much liquid, moisture, or grease in the mixture.
● Too much liquid in the mixture, for example, extra oil or milk, etc., compared to what the recipe suggests. Adding more liquid than recommended can cause the cake's sides to cave in while it is in the oven.
● Whether you use pan spray or butter to grease the pan, do not overdo it. You only need to grease as much as the cake needs to climb the sides of the pan, but also so that it easily pops out of the pan after the baking session.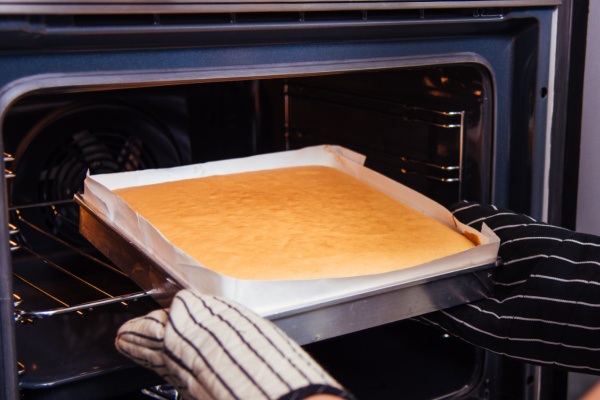 Cake Problem: Dry Cake or Dense Texture Cake
Solution: A dense cake is probably the most common problem bakers face during baking. Spending an hour in the kitchen just for the cake to be dense can be incredibly frustrating. Here are a few possible reasons why this might be happening to your cake:
● Butter at the wrong temperature: You might not think butter temperature matters, but it plays a meaningful role in the cake mixture. Room-temperature butter mixes correctly with sugar, resulting in a fluffy cake batter. Putting such batter in the oven will ultimately make a soft cake. If the butter is not at room temperature, it will not help the Cake hold its shape and be fluffier after baking.
● Over-mixing the batter ingredients: Over mixing is common, especially for baking beginners who have no idea when to stop mixing the ingredients. Mixing too much can remove all the air you create while creaming the butter and sugar together, resulting in a denser cake. One tip for avoiding over mixing is after you add dry ingredients to the cake batter. Stop mixing once no flour streaks are visible in the mixture.
● Not using cake flour: All-purpose flour is much denser than cake flour. Specific cake flour has less protein, making it possible for you to avoid the issue of your cake becoming too thick. If you don't have cake flour, you can make some at home: take one cup of all-purpose flour and replace two tablespoons with the same amount of cornstarch. Do the same for more cups of all-purpose flour and use this mixture for a fluffier cake.
Cake Problem: Cake Doesn't Rise:
Solution: The leavening agent is the most likely culprit. Either you neglected to add it, or it was expired and you have a weak reaction. Always check the expiration date. Another issue could be using the wrong oven temperature. Make certain you follow your recipe directions for the correct temperature, and ensure that the temperature of your oven is accurate. Note that using the convection oven setting to bake your cake can result in different baking times. This is where you will start experimenting.
Cake Problem: Cake is Stuck to the Pan
Solution: You neglected to grease, flour, and line the pan before baking.
● How to get the stuck cake out: The most straightforward way to release it from the pan is to put it back in the oven for a few more minutes. The heat will help the cake release and allow you to pull it out of the pan.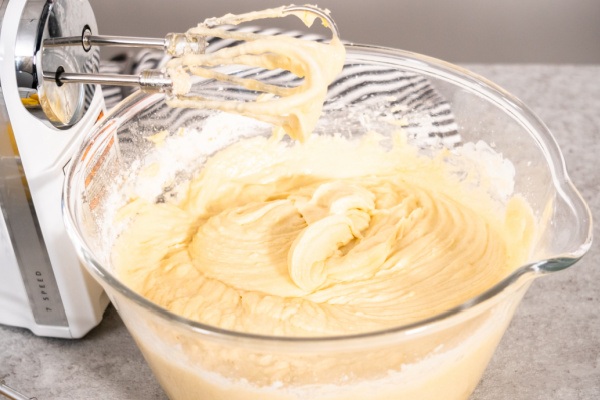 Allergy-Friendly Cakes: Tips for Special Dietary Needs
Whether you or your loved ones have dietary restrictions, everyone deserves to enjoy a delicious cake. Here are some tips to accommodate common dietary needs:
● Gluten-free cakes: Experiment with gluten-free flour blends or alternative flours like almond flour, coconut flour, or oat flour to create moist and flavorful gluten-free cakes.
● Vegan cakes: Replace eggs with ingredients like applesauce, mashed bananas, or flaxseed meal mixed with water. Use plant-based milk and vegan butter substitutes to make a vegan-friendly cake.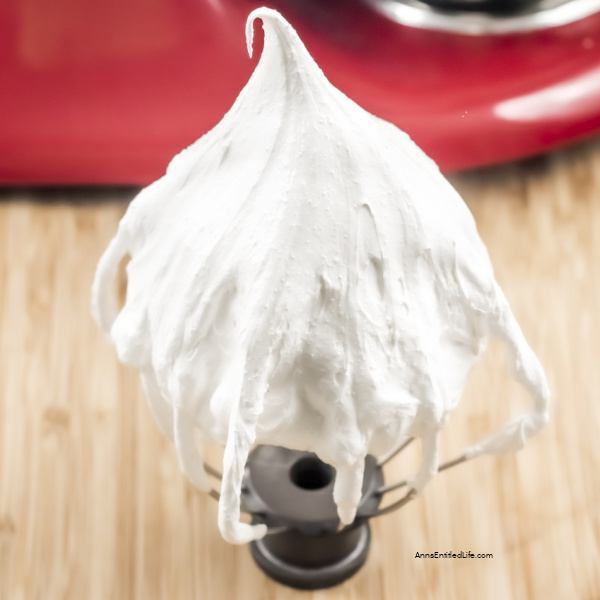 The Perfect Frosting: Adding the Finishing Touch
Your cake is not complete without luscious frosting between the cake layers and decorating the top of the cake. Whether you prefer buttercream, cream cheese, or ganache, the right frosting can take your cake to the next level. Here are a few tips for achieving frosting perfection:
● Ensure you are frosting a cooled cake, cupcakes, cookies, etc. (use a wire cooling rack for faster, even cooling). You do not want your frosting to melt and slide off your baked goods.
● Crumb coat: Apply a thin layer of frosting called a crumb coat to seal in the crumbs and create a smooth surface. Chill the cake briefly before applying the final layer of frosting for a professional finish.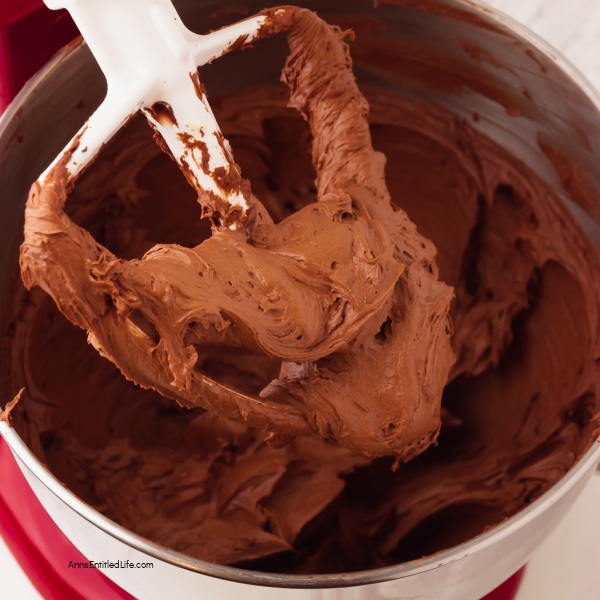 Frosting Recipes:
● Classic Vanilla Buttercream Frosting Recipe
● Chocolate Beer Frosting Recipe
● Chocolate Buttercream Frosting Recipe
● Coconut Buttercream Frosting Recipe
● Cream Cheese Frosting Recipe
● Lime Cream Cheese Frosting Recipe
● Strawberry Buttercream Frosting Recipe
● Swiss Meringue Buttercream Frosting Recipe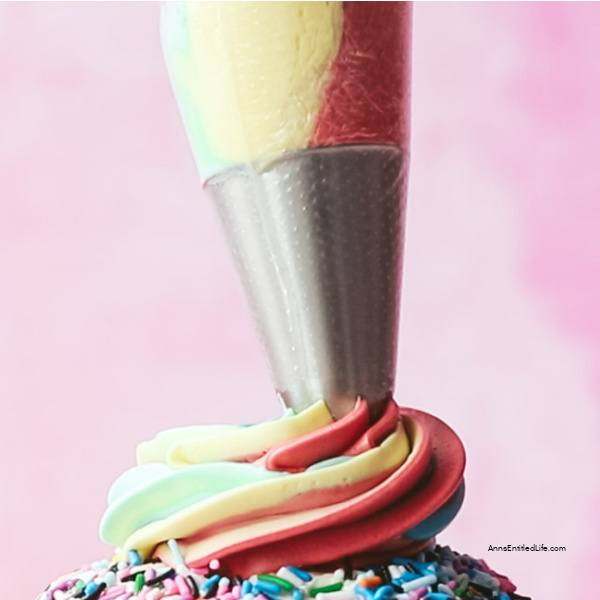 Decorating Delights: Techniques to Wow Your Guests
Impress your guests with stunning cake decorations that showcase your creativity. Here are some popular techniques you can try:
● How to Color Buttercream Frosting
● Piping: Use a piping bag fitted with various tips to create intricate designs, borders, and flowers.
● Fondant: Roll out fondant and drape it over your cake for a smooth and polished finish. Mold it into shapes and figures to add an extra touch of artistry.
Storing and Serving: Keeping Cakes Fresh and Flavorful
Proper storage and serving are crucial to maintaining the taste and texture of your cake. Here are some guidelines to keep in mind:
● Storage: Store cakes at room temperature in an airtight container for a day or two. To freeze a cake, wrap it tightly in freezer wrap and store in an airtight container.
● Serving: Use a sharp, serrated knife to slice cakes for clean and neat servings. Remember to bring refrigerated cakes to room temperature before serving to enhance their flavors.
You have embarked on a cake-filled adventure, equipped with invaluable knowledge to bake, troubleshoot, and decorate with confidence. From conquering basic recipes to solving common baking problems, you're now equipped to create delightful cakes that will leave everyone craving for more. So go forth, unleash your creativity, and let the aroma of freshly baked cakes fill your kitchen!
---
● For more Recipes on Ann's Entitled Life, click here.
● If you enjoyed this post, be sure to sign up for the Ann's Entitled Life weekly newsletter, and never miss another article!
---