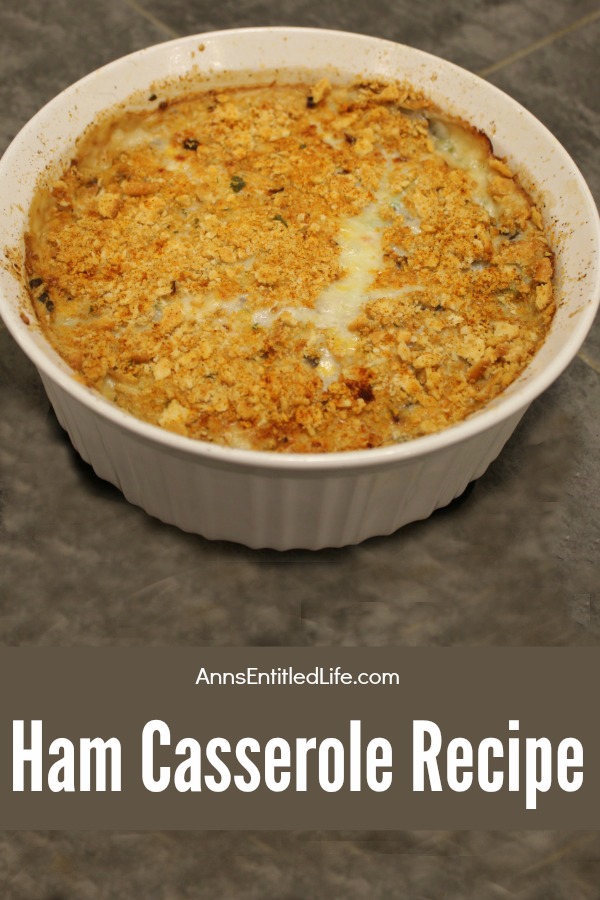 Ham Casserole Recipe
By Ann
This is a delicious, easy to make Ham Casseole recipe is a wonderful use for leftover ham. This casserole freezes very well too. If you have leftover ham, try this ham casserole for dinner tonight!
Prep Time: 15 minutes
Cook Time: 45 minutes
Ingredients:
• 2 cups Rice, cooked
• 2 cups Cooked Ham, diced
• 16oz Frozen Peas
• 1 cup Milk
• 10.75 oz Cream of Mushroom Soup (1 small can, the 98% fat free works fine)
• 2 cups Sharp Cheddar Cheese, shredded
• ¼ cup Bread Crumbs
Directions:

• Preheat oven to 350º
• Spray 2 quart casserole dish with non-stick cooking spray
• Layer rice, ham and peas (note, it reduce cooking time, microwave frozen peas for 2 minutes)
• Mix cream of mushroom soup, cheese and milk together. Pour over the layered rice, ham and peas.
• Sprinkle with bread crumbs to top.
• Bake for 45 minutes, or until hot and bubbly. If you microwaved the peas, this should be done in 40 minutes.
Makes 6 servings Ham Casserole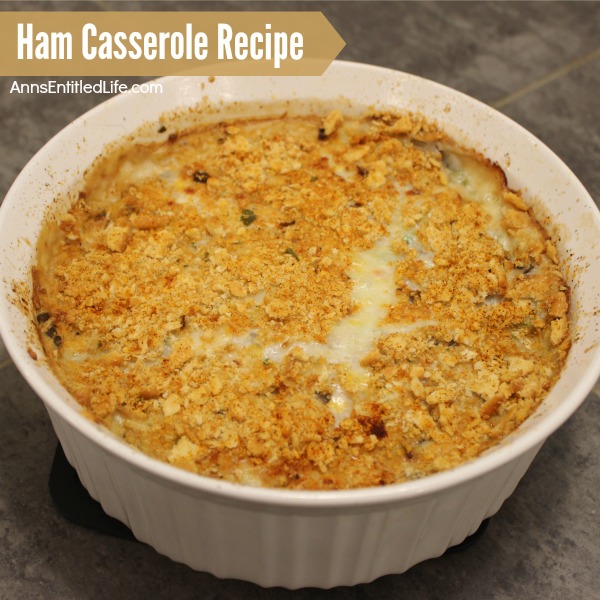 Ham Casserole Recipe Mise en Place:
• Measuring Cups

• Spoon
• Spatula

• Non-stick Spray
• 2 QT Casserole Dish
• To print the Ham Casserole Recipe, Ham Casserole click here.
---
• Disclosure the links in this post may be affiliate links.
• For more Recipes on Ann's Entitled Life, click here.
• If you enjoyed this post, be sure to sign up for the Ann's Entitled Life weekly newsletter, and never miss another article!
---
---
FOLLOW US ON: