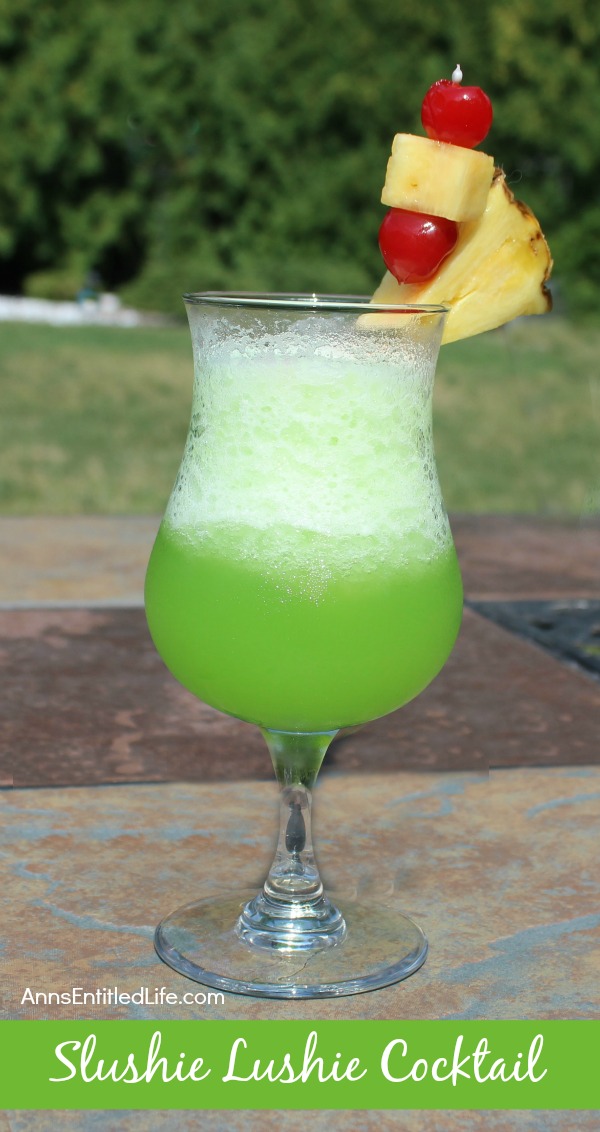 Slushie Lushie Cocktail Recipe
By Ann
A fun party drink that really packs a punch! This tasty-sweet slushie lushie can really sneak up on you, so keep that in mind when you drink.
Prep Time: 3 minutes
Cook Time: 0 Minutes
Total Time: 3 Minutes
Ingredients:
● 2oz Banana Rum
● 2oz Midori
● 1oz Blue Curaçao
● 6oz Pineapple Juice
● 15 Ice Cubes
Directions:

● In a blender, add Banana Rum, Midori, Blue Curaçao, pineapple juice and ice cubes.
● Blend for 30-60 seconds depending on blender (I use a blendtec and use 30 seconds).
● Divide evenly into two hurricane glasses.
● Garnish with maraschino cherries and pineapple if desired.
● Serve immediately.
● Makes 2 Slushie Lushie Cocktails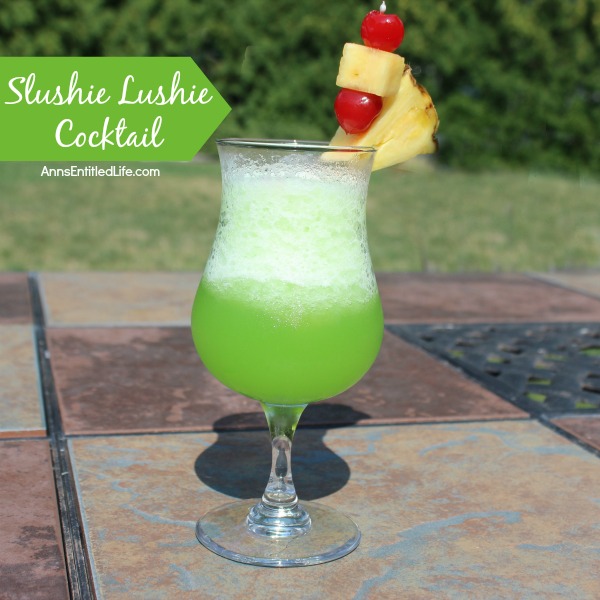 Note: This starts out well combined but separates quite quickly. We have made this a number of times trying varying amounts of ice and blend time, and this has been the optimal texture for us. You may find less or more ice suits you better.
Slushie Lushie Cocktail Mise en Place:
● Jigger

● Blender

● 2 Hurricane Glasses
As always, drink responsibly and please don't drink and drive.
● To print the Moroccan Ruby Cocktail recipe, click here.
---
● Disclosure: the links in this post may be affiliate links.
● If you enjoyed this post, be sure to sign up for the Ann's Entitled Life weekly newsletter, and never miss another article!
● For more liquor and wine cocktail recipes, tips and reviews, click here.
● Ultimate Guide to Non-Alcoholic Bar Basics
---