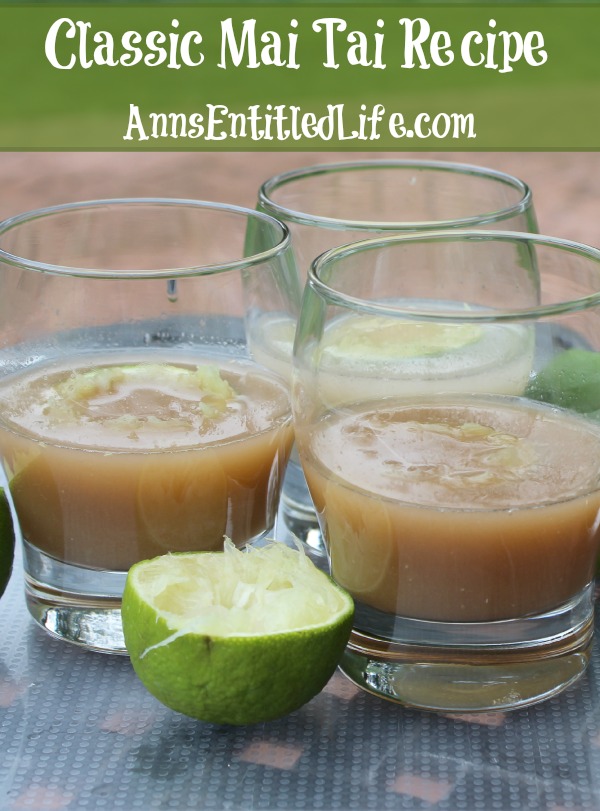 Classic Mai Tai Recipe
By Ann
The classic Mai Tai is a rum based drink, perfect for sipping on a sandy beach or poolside in your own backyard.
Prep Time:5 minutes
Ingredients:
• 2 oz Rum
• 1/2 oz Orgeat Syrup
• 1/2 oz Orange Curacao
• 1/4 ounce Simple Syrup
• Juice from one fresh lime
• Ice
Directions:

• Combine all ingredients except the ice in a cocktail shaker.
• Shake a few times until blended.
• Add ice (crushed if you have it) to a cocktail glass.
• Pour Mai Tai over the ice.
• Garnish with 1/2 lime shell.
Makes 1 Mai Tai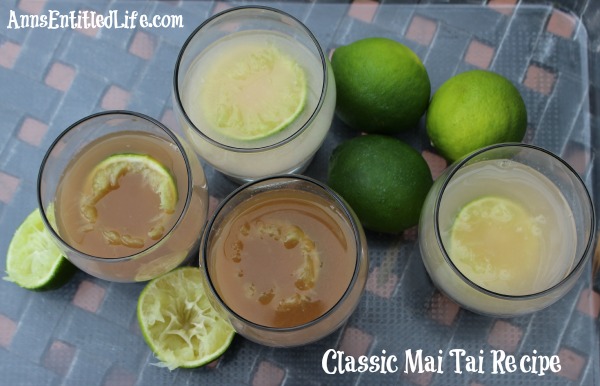 In case you were wondering what that is inside the Mai Tai, it is the shell of half of the lime you squeezed to make the Mai Tai!
Victor Bergron, aka Trader Vic created the Mai Tai in 1944:
Then one day in 1944, a bit of serendipity happened that would place The Trader at the forefront of rum-soaked cocktail mixology earning him a place in history. He pulled down a bottle of 17-year-old Jamaican Rum from the bar, added a squeeze of lime, a dash of rock candy syrup, a splash of orange curacao, some French orgeat, and poured the concoction over cracked ice. He handed it to a friend who immediately exclaimed, "It's Mai Tai Roa Ae!" (Tahitian for "Out of this world – the best!"), and the first Mai Tai was born – Paradise In A Glass™.
Original Mai Tai Recipe
2 ounces 17-year-old J. Wray & Nephew Rum
1/2 ounce French Garnier Orgeat Syrup
1/2 ounce Holland DeKuyper Orange Curacao
1/4 ounce Rock Candy Syrup
juice from one fresh lime
Hand shake and garnish with half of the lime shell inside the drink and float a sprig of fresh mint at the edge of the glass.
Simple syrup is similar to rock candy syrup, being made from exactly the same thing as each other, sugar and water. Simple syrup is water saturated with sugar. Rock candy syrup is water supersaturated with sugar. To learn how to make Rock Candy Syrup, Click here. There is no way I could explain it as well. Truly a fabulous tutorial.
My drink recipe just used Simple Syrup instead of Rock Candy Syrup. Note that you can, and should, add ice to the drink. Pour your cocktail over ice. I did not for these photographs. I wanted you all to see the difference between using a dark Jamaican Rum and a Clear Jamaican Rum.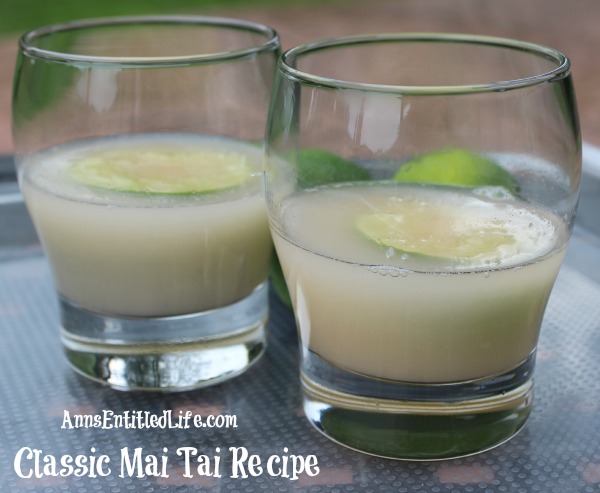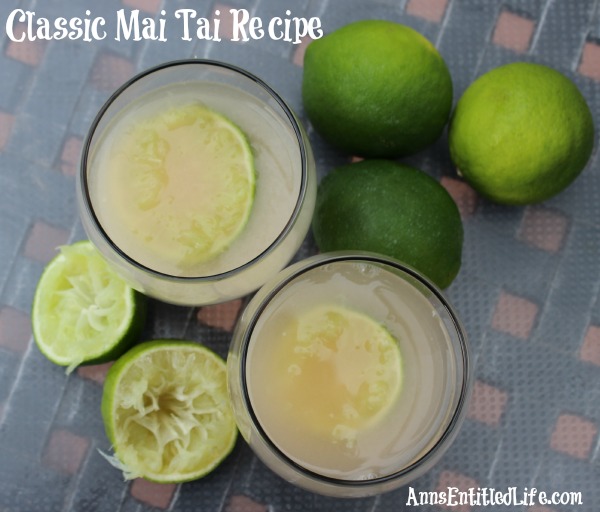 These classic Mai Tais were made with clear rum.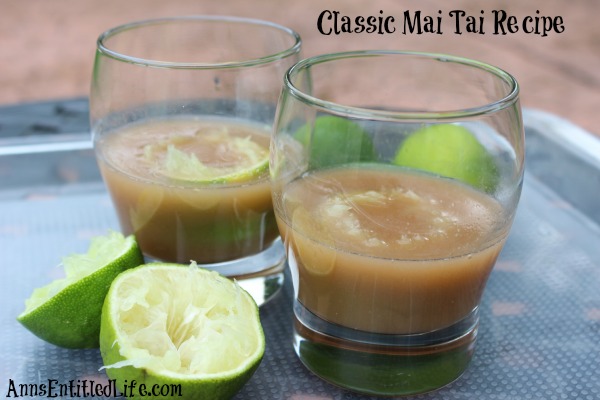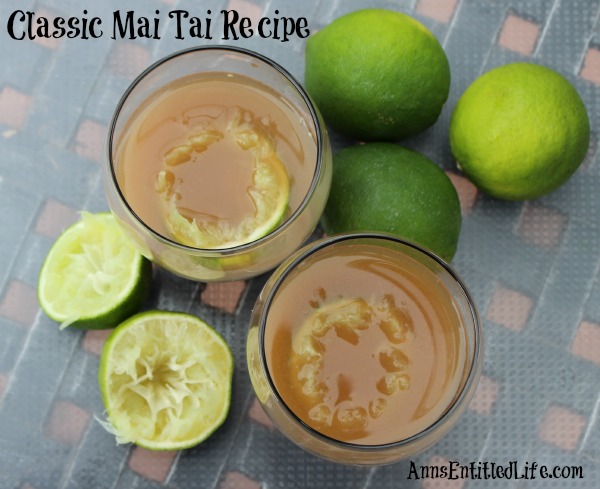 These classic Mai Tais were made with dark rum.
As always, drink responsibly and please don't drink and drive.
• Homemade Orgeat Syrup Recipe
• For more liquor and wine cocktail recipes, tips and reviews, click here.
---
---
FOLLOW US ON: