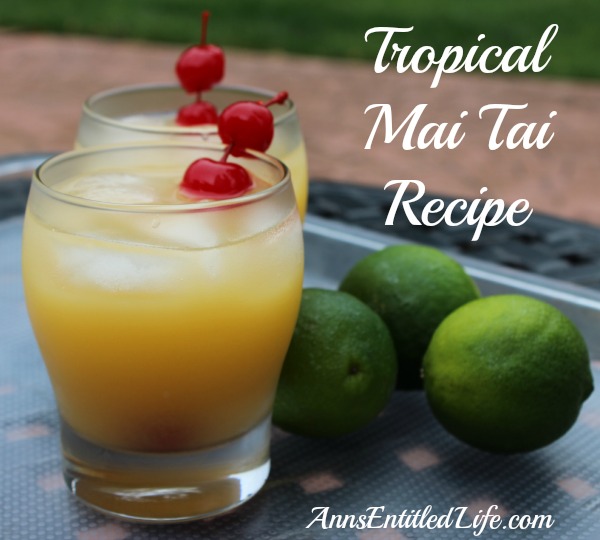 Tropical Mai Tai Recipe
By Ann
This Tropical Mai Tai Recipe is a rum based drink that will have you thinking of sandy tropical beaches and warm summer breezes. The Tropical Mai Tai is perfect for any occasion.
Prep Time:5 minutes
Ingredients:
• 2 oz Rum
• 1/2 oz Orgeat Syrup
• 1/2 oz Orange Curacao
• 1/4 ounce Simple Syrup
• 2 oz Pineapple Juice
• 2oz Orange Juice
• Maraschino Cherries for garnish
• Ice
Directions:

• Combine all ingredients except the ice and maraschino cherries in a cocktail shaker.
• Shake a few times until blended.
• Add ice (crushed if you have it) to a cocktail glass.
• Pour the Tropical Mai Tai over the ice.
• Garnish with maraschino cherries.
Makes 1 Tropical Mai Tai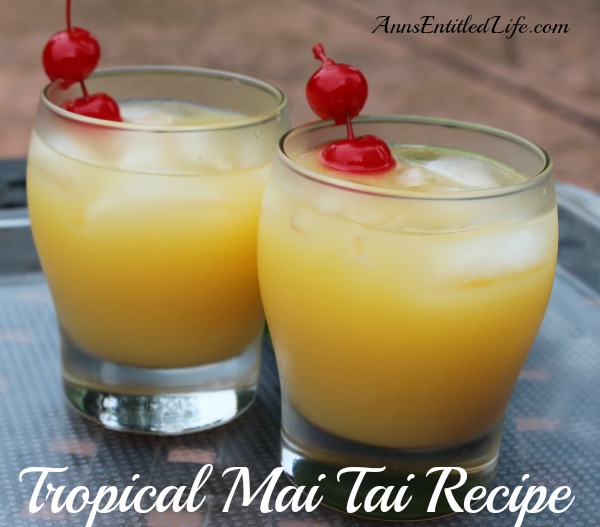 Purists will cringe, but while I like the Classic Mai Tai, I like a sweeter drink even more!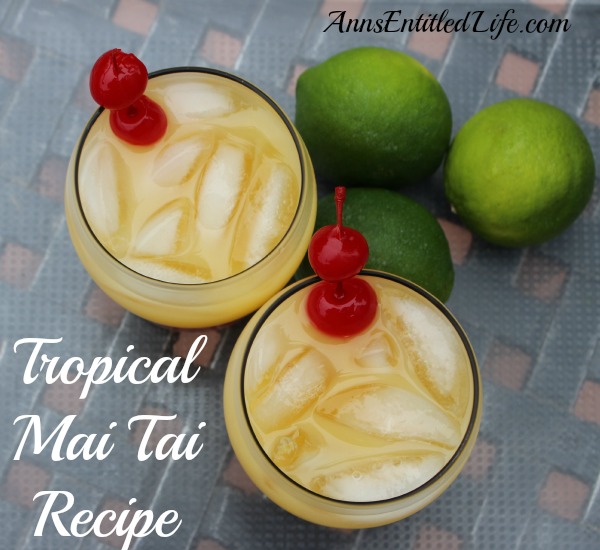 Simply adding pineapple and orange juice to a classic Mai Tai, and swapping out the garnish makes for an entirely different drink. Some people add grenadine to achieve a reddish drink color.
As always, drink responsibly and please don't drink and drive.
• Homemade Orgeat Syrup Recipe
• For more liquor and wine cocktail recipes, tips and reviews, click here.
---
---
FOLLOW US ON: