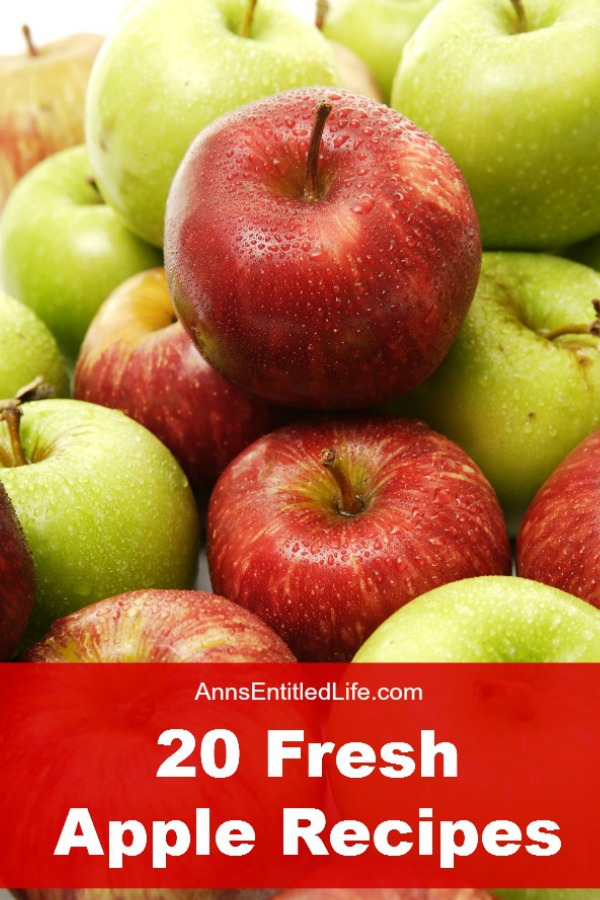 Celebrate fall's apple bounty with these mouthwatering sweet and savory apple dishes. To celebrate the apple harvest, here are 20 Fresh Apple Recipes; from jelly to pies to pizza and cakes, these delicious apple recipes are a welcome addition to any meal.
20 Fresh Apple Recipes
I started this post year ago when I was looking for recipes to use up my fresh apples. Since then, I've added to the list bringing the total to a lot more than 20 apple recipes. And that's ok! The more the merrier. I'm just mentioning this in case you think I cannot count.
I live in New York State and we produce a lot of apples here – over 1 billion pounds annually! Heck. we have apple trees on "our" hunting land on Lake Ontario. And they are pretty darened good. I am uncertain of the variety (the land is surrounded by apple orchards), I just know that I ended up with bags and bags of apples each year, and I am always looking for new recipes – as well as revisiting old fresh apple recipes.
If you enjoy a good fresh apple recipe, be sure to click on, and try, a few of the amazing apple recipes I have listed below. Yum!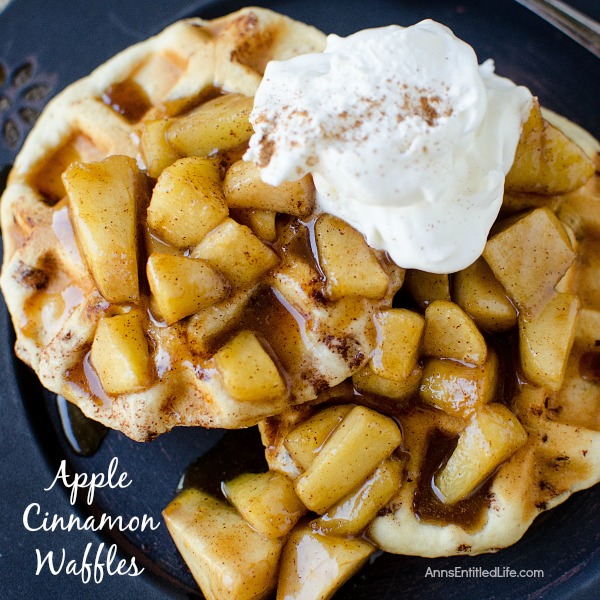 ● Apple Buckle | Paints and Paws
● Apple Cinnamon Croissant Cake Recipe
● Apple Cinnamon Waffles Recipe
● Apple Fig Chutney | Farm Fresh Feasts
● Apple Nachos Recipe | Thinking Closet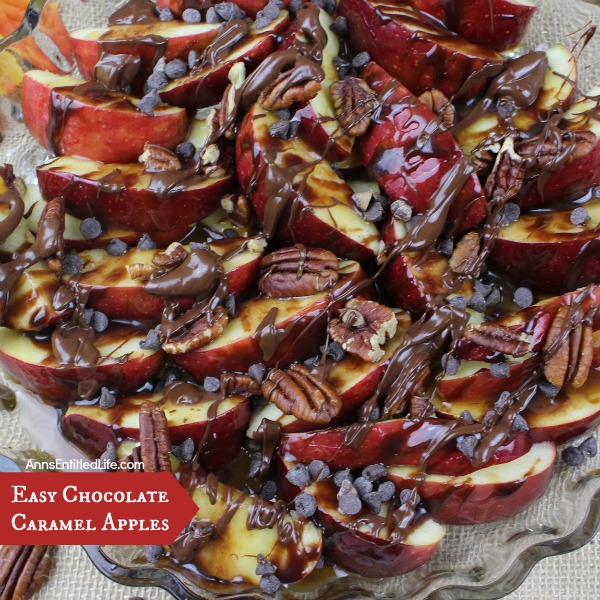 ● Apple Peel Jelly Recipe | How To Have It All
● Apple Pepper Jelly Recipe | Just 2 Sisters
● Baby Apple Walnut Pies Recipe
● Baked Apple Pie Tortilla Rolls Recipe | Sweet Little Bluebird
● Baked Apple Stuffed Chicken Breast | Lori's Culinary Creations
● Cheddar Apple Onion Bacon Pizza | Farm Fresh Feasts
● Canned Cinnamon Apples Recipe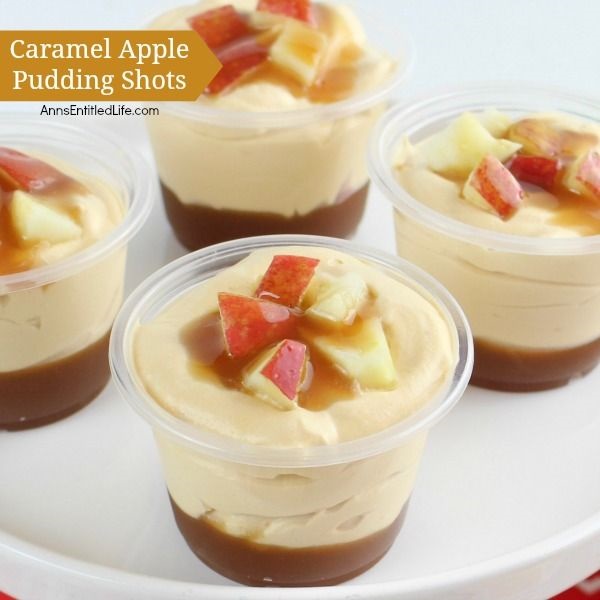 ● Caramel Apple Pudding Shots Recipe
● Crockpot Applesauce Recipe | Eating on a Dime
● Easy Apple Crisp | Baking Beauty
● Easy and Delicious Baked Apples Recipe from the Microwave | Thrifty Jinxy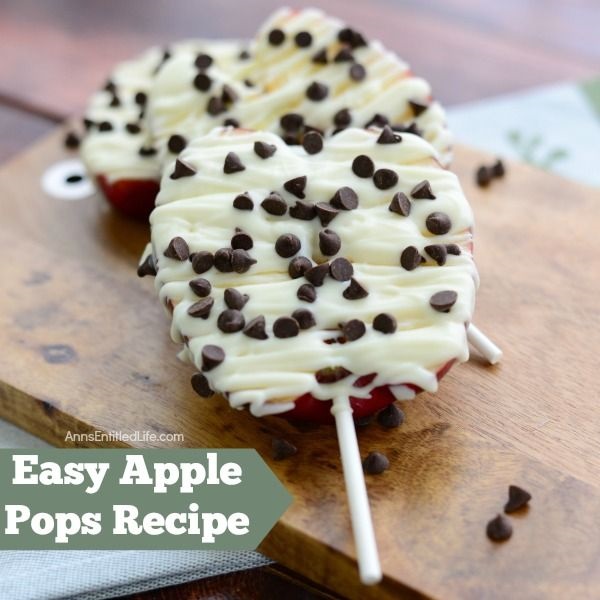 ● Easy Applesauce Recipe | Frugal Family Fun
● Easy Chocolate Caramel Apples Recipe
● Fast & Easy Baked Apple Recipe | Couponing For Freebies
● Gluten Free French Apple Cakes | Fearless Dining
● Grilled Cheese Apple Panini | Mama Likes To Cook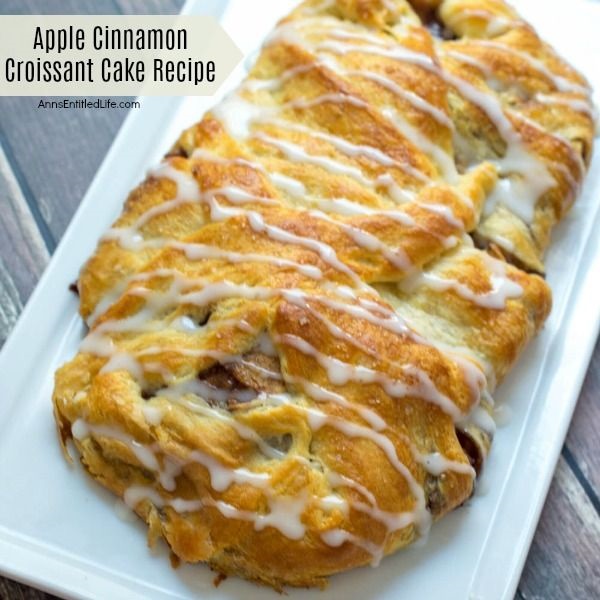 ● Homemade Applesauce Recipe | Mission to Save
● Mulled Apple Cider | Little House Living
● Muffin Tin Apple Pies | Lori's Culinary Creations
● Old Fashioned Apple Pie | Cheryl Style
● Slow Cooker Apple Cinnamon Oats Recipe
---
● Disclosure the links in this post may be affiliate links.
● For more Recipes on Ann's Entitled Life, click here.
● If you enjoyed this post, be sure to sign up for the Ann's Entitled Life weekly newsletter, and never miss another article!
---