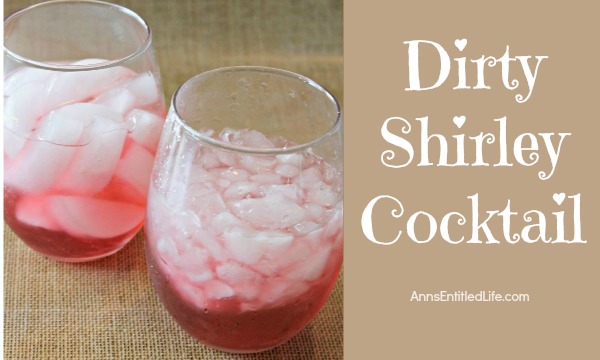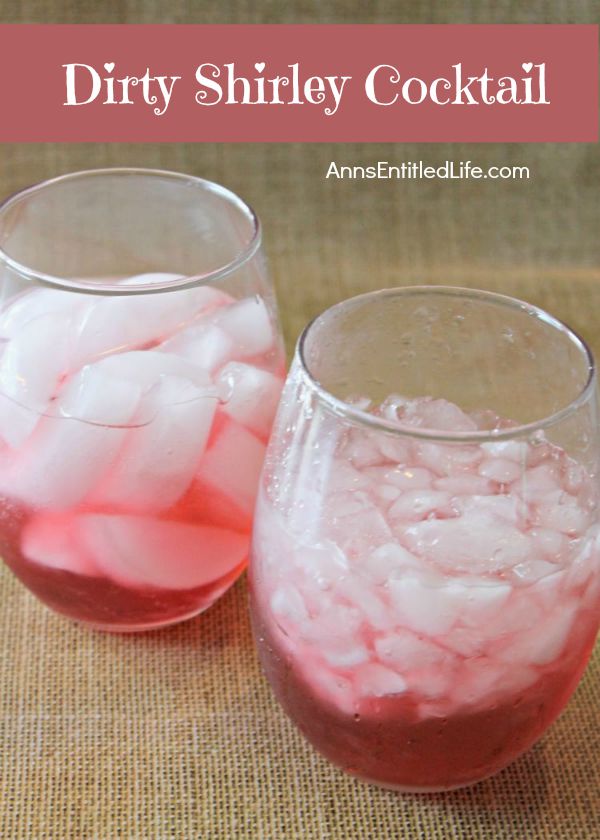 Dirty Shirley Cocktail
By Ann
If you enjoyed the sweet taste of a Shirley Temple as a child, try this Dirty Shirley Cocktail for adults. It is a delicious, grown-up twist to a childhood favorite.
Prep Time: 5 minutes
Ingredients:
● 1 oz Grenadine
● 2 oz Cherry Flavored Vodka
● Ice
● 12 oz Lemon Lime Soda
Directions:

● In a shaker (or other glass with a lid; a small mason jar will do if you don't have a cocktail shaker) mix the grenadine and vodka by shaking well.
● Add ice, crushed or cubed, to two highball glasses and pour half of the grenadine/vodka mixture into each one.
● Top each glass with the lemon lime soda.
● Serve immediately.
Makes 2 Dirty Shirley Cocktails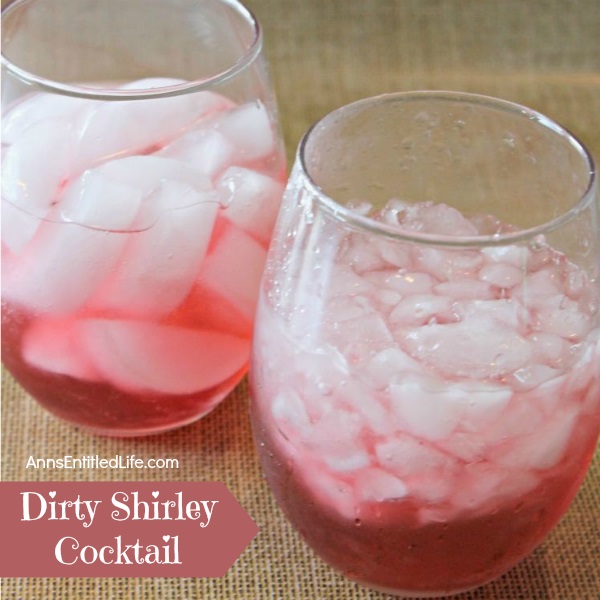 ● To print the Dirty Shirley Cocktail Recipe click here.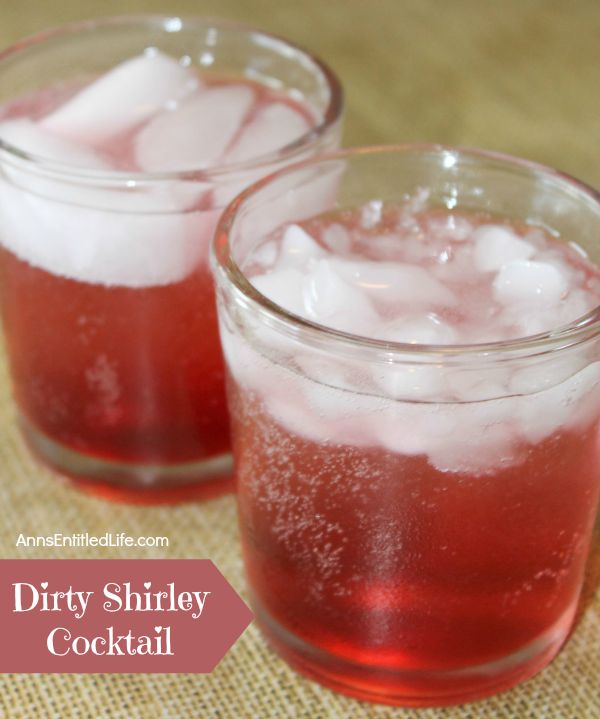 As always, drink responsibly and please don't drink and drive.
● If you enjoyed this post, be sure to sign up for the Ann's Entitled Life weekly newsletter, and never miss another article!
---
● Ultimate Guide to Non-Alcoholic Bar Basics
● For more liquor and wine cocktail recipes, tips and reviews, click here.
● Be sure to follow my Cocktails board on Pinterest!
---