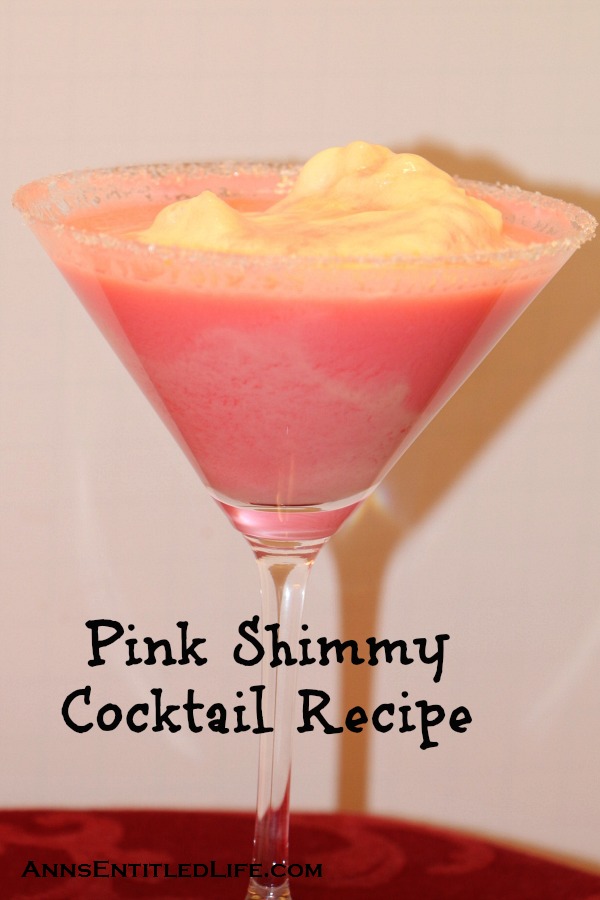 Pink Shimmy Cocktail Recipe
By Ann
The Pink Shimmy Cocktail is a creamy cocktail variation from the 1920s of the classic Pink Lady Cocktail.
Prep Time: 5 minutes
Ingredients:
• 1.5oz Gin
• 1/2oz Grenadine
• 1oz Half and Half
• 1 scoop Vanilla Ice Cream
• Decorator Sugar for Rimming
Directions:

• Rim a cocktail glass using the gin for the wet, and white decorator sugar for the dry.
• Place a scoop of vanilla ice cream in your rimmed cocktail glass.
• In a cocktail shaker, add gin, grenadine and half and half; shake well.
• Strain the Pink Shimmy Cocktail into rimmed cocktail glass, pouring over the ice cream.
• Serve immediately.
Makes 1 Pink Shimmy Cocktail
• To print the The Pink Shummi Cocktail Recipe, click here.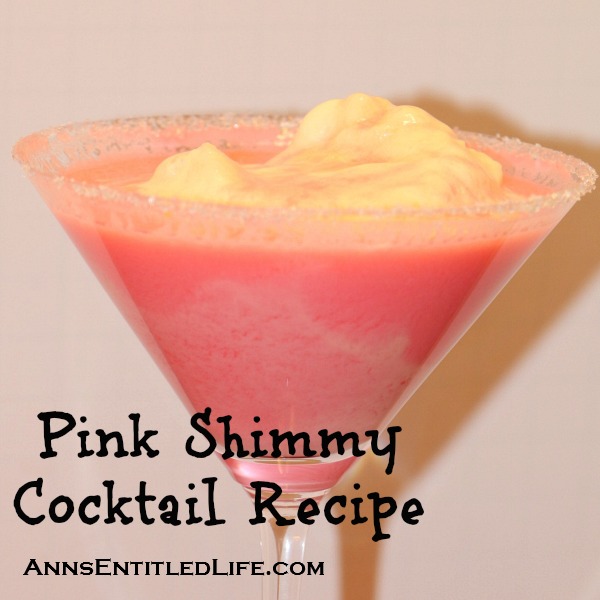 When I went on the hunt for new cocktail recipes, and Hubby suggested the Pink Lady, I found a variation called the Pink Shimmy cocktail. It was invented in New Orleans in the 1920s. I sincerely doubt the ice cream was originally in that recipe though – seems like something that got added many years later to update the drink.
I am not a gin drinker (at all), so can't comment on the taste, but it is a nice looking cocktail!
---
As always, drink responsibly and please don't drink and drive.
• For more liquor and wine cocktail recipes, tips and reviews, click here.
• Be sure to follow my Cocktails board on Pinterest!
---
---
FOLLOW US ON: