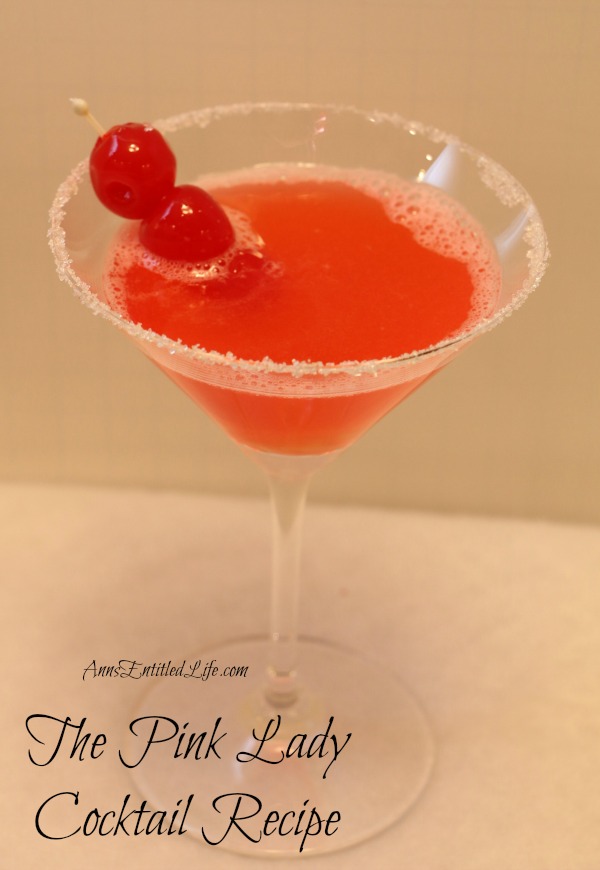 The Pink Lady Cocktail Recipe
By Ann
The Pink Lady is a classic gin cocktail that gets its pink coloring from grenadine. The original girls-night-out cocktail!
Prep Time: 5 minutes
Ingredients:
• 1oz Gin
• 1/2oz Grenadine
• 1 Egg White
• Maraschino Cherry Garnish
• Decorator Sugar for Rimming
Directions:

• Rim a cocktail glass using the gin for the wet, and white decorator sugar for the dry.
• In a cocktail shaker, add gin, grenadine and egg white; shake well.
• Strain the Pink Lady Cocktail into rimmed cocktail glass.
• Garnish with a maraschino cherry.
• Serve immediately.
Makes 1 Pink Lady Cocktail
• To print the The Pink Lady Cocktail Recipe, click here.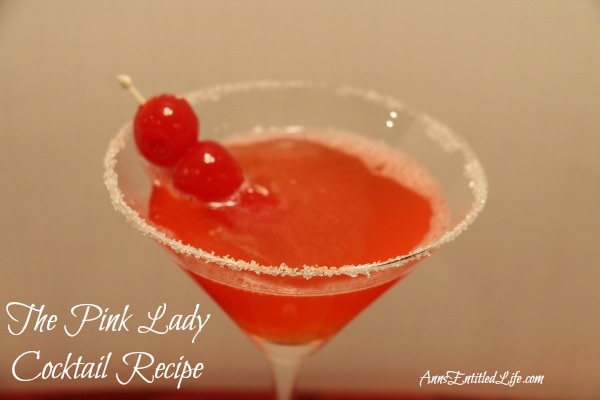 I was asking Hubby for a classic cocktail recipe, and he said his mother used to order The Pink Lady Cocktail back in the day. Sooooo I looked up the classic recipe, and decided to make it.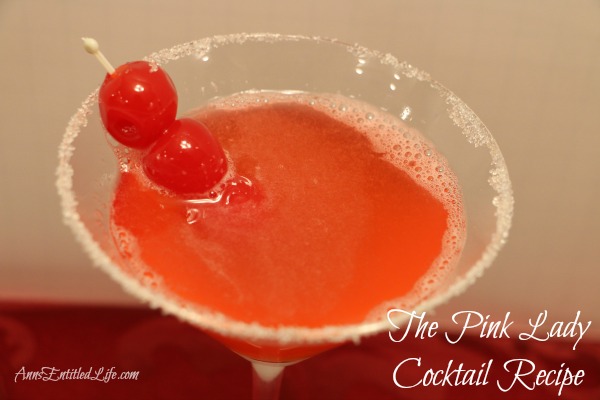 Apparently this is the original lady's night cocktail. It was invented during prohibition when er, bathtub gin was less than palatable. This was concocted to make the bad gin taste better, and was served to the ladies, hence the name.
I am not a gin drinker (at all), so can't comment on the taste, but it is a nice looking cocktail!
---
As always, drink responsibly and please don't drink and drive.
• For more liquor and wine cocktail recipes, tips and reviews, click here.
• Be sure to follow my Cocktails board on Pinterest!
---
---
FOLLOW US ON: