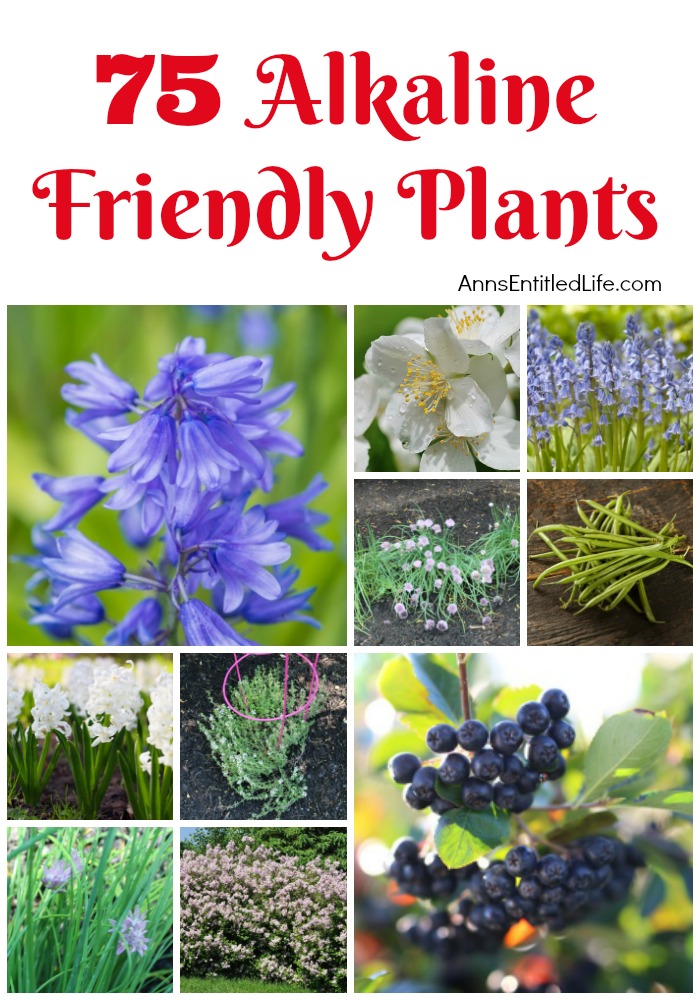 75 Alkaline Friendly Plants
So why is a soil considered alkaline? Well, it is defined by pH. So, what exactly is soil pH?
● The pH soil scale ranges from 0 to 14.
● A pH of 7 is neutral, which is neither acid nor alkaline.
● A pH below 7 is acid.
● A pH above 7 is alkaline.
A pH of 5.5 is 10 times more acidic than a pH of 6.5. A pH of 8.5 is 10 times more alkaline than a pH of 7.5. A soil test will determine pH.
You can test your soil's pH with through your local County Cooperative Extension Office (in New York State there is a Cornell Cooperative Extension in every county), or using a store bought soil tester or kit. You should test your soil before beginning any new landscape or vegetable growing project.
Here are some of the best soil ph tester kits you can buy online (I went with the reviews):
● Soilster

● MoonCity

● Luster Leaf (This is Home Depot, so you can get it in-store too)
From the USDA:
Soil testing of the garden site is essential. Soil tests provide valuable information about fertility and pH and provide the basis for fertilizer and liming recommendations. Plan on soil testing the season before the garden is planted, preferably before the ground freezes. This allows for planning of fall applications of nutrients and lime to prepare the garden site for spring planting. Another benefit of fall testing is that fertilizer prices are more likely to be discounted during that season.
Many plants do well in acidic, slightly acidic, neutral, near neutral soils, alkaline soils; in other words, they will grow fairly well in some to all ranges as long as they are not extreme. Some plants prefer a highly acidic soil.
Soil is more likely alkaline due to the limestone parent material when soils were formed. If the pH of your soil is greater than 7.5, then the soil may contain a large amount of free calcium carbonate. Wood ash will raise the soil pH and make the soil more alkaline.
If you are looking for a list of acid-loving plants, check out my list of 75 Acid Loving Plants!
Below is a list of alkaline friendly plants you can grow in alkaline soil. All of these plants listed below have some alkaline soil level requirements. Some love alkaline soil more than others – they range from liking slightly alkaline soil to loving very alkaline soil. It was interesting to me how many vegetables went on this list, and how few flowers or fruits. I cannot say I grow too many alkaline friendly plants, mostly chives, oregano, and beans.
75 Alkaline Friendly Plants
● Artichoke
● Arugula
● Asparagus
● Aster, New England
● Beauty Bush
● Beans
● Beet
● Bigroot Geranium
● Bluebell
● Boston Ivy
● Broccoli
● Broccoli Rabe
● Brussels Sprouts
● Cabbage
● California Lilacs
● Campanula
● Cantaloupe
● Cauliflower
● Chinese Cabbage
● Celeriac
● Chives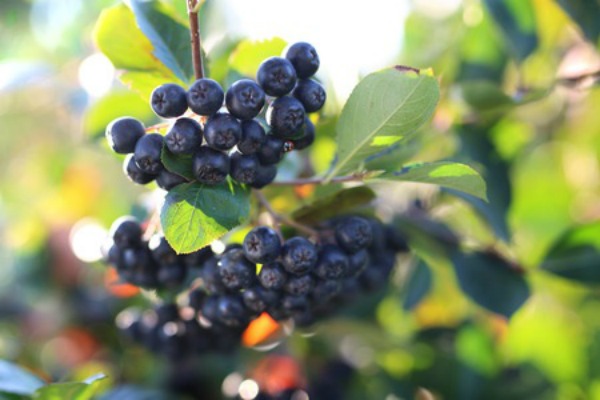 ● Chokeberry
● Cilantro
● Clematis Vine
● Cockscomb
● Collard
● Crab Apple
● Crocus
● Emerald Gaity Shrubs
● Endive
● Escarole
● Fennel
● Forsythia
● Green Velvet Boxwood
● Hebe 'Great Orme'
● Honeysuckle
● Horseradish
● Hyacinth
● Iceland Poppy
● Jack Frost
● Japanese Wisteria
● Jerusalem Artichoke
● Kale
● Kohlrabi
● Lemon Mint
● Lettuce
● Lilacs
● Lima Beans
● Marjoram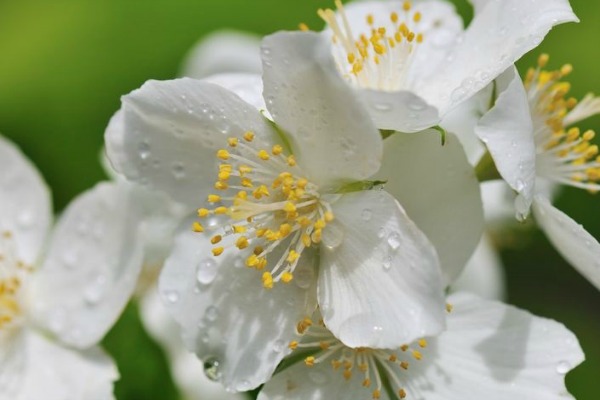 ● Mock Orange
● Mustard
● Nectarines
● Okra
● Onion
● Oregano
● Parsnip
● Peaches
● Peas
● Photinia Berries
● Radicchio
● Radish
● Sage
● Shasta Daisy
● Snapdragon
● Spiraea
● Summer Squash
● Swiss Chard
● Tarragon
● Tomatillo
● Trumpet Honeysuckle
● Watercress
● Watermelon
● Weigela
● Worcester Gold
More reading:
● 10 Common Household Items to Use as Garden Fertilizers
● 20 Fabulous Bulbs to Plant in the Fall for Spring Blooms
● Tips for Growing an Herb Garden Year Round
● Vegetables That Are Perfect to Plant in Late Summer
Sources:
● Farmer's Almanac
● Horticulture Magazine
● Iowa State
● University of Minnesota
● USDA
● Wildflower Information
Do you have a favorite alkaline friendly plant?
---
● Disclosure: the links in this post may be affiliate links.
● For more Gardening posts on Ann's Entitled Life, click here.
● If you enjoyed this post, be sure to sign up for the Ann's Entitled Life weekly newsletter, and never miss another article!
---