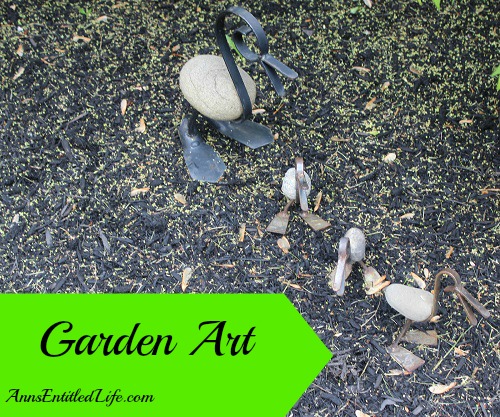 Many people have Gnomes, bugs, and rocks in their garden, and instead of pests, they call it garden art! I know we have a good deal of garden art in our gardens – from bird baths to Gnomes to rocks to pinwheels, the Ann's Entitled Life household's garden has it all! I guess that is what happens when you don't like to grow annuals because they are too much like work. A perennial garden – which includes garden art – is what I have striven for over the years.
The little ducklings and their mother were purchased at the Lewiston Art Festival a few years back. I bought mama and one baby one year, and the next year went back for a few siblings.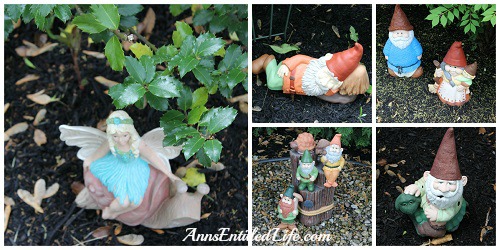 My mother did ceramics for a long time, and we were the recipients of her largesse.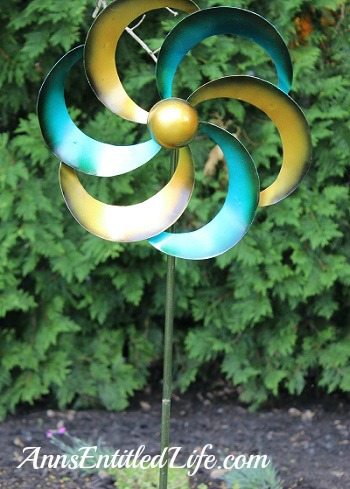 I spotted this metal pinwheel at a local garden nursery last month, and just had to have it! It ads a spot of color and whimsy among the green.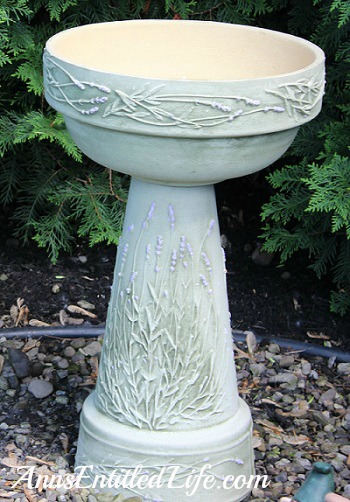 Hubby brought home a piece of tubing to fix the issue of the bird bath top not adhering to the bottom. It was quite ingenious, and I look forward to sharing his solution with you!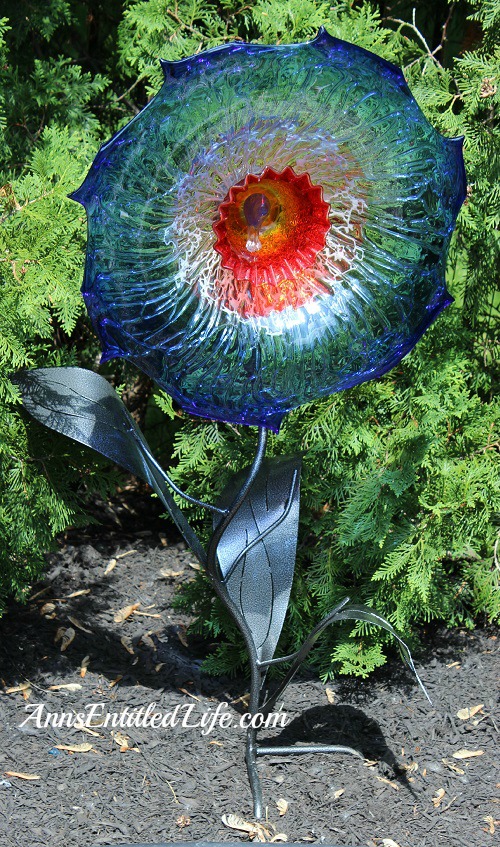 And of course our wonderful Art Festival Finds of earlier this month! The flower above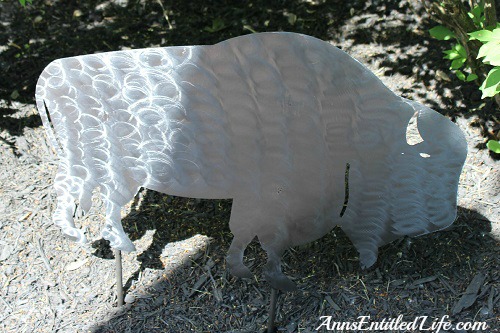 And the buffalo.
We have a few more rocks and whimsical bugs in the gardens, but what I have pictured here is the bulk of the garden art at our house. I really enjoy adding new pieces, and am always sad when Mother Nature, and the occasional stone thrown while lawn mowing, forces me to part with an old piece.
What garden art do you have in your garden?
---
● For more Gardening Posts on Ann's Entitled Life, click here.
● For more Craft Posts on Ann's Entitled Life, click here.
● If you enjoyed this post, be sure to sign up for the Ann's Entitled Life weekly newsletter, and never miss another article!
---