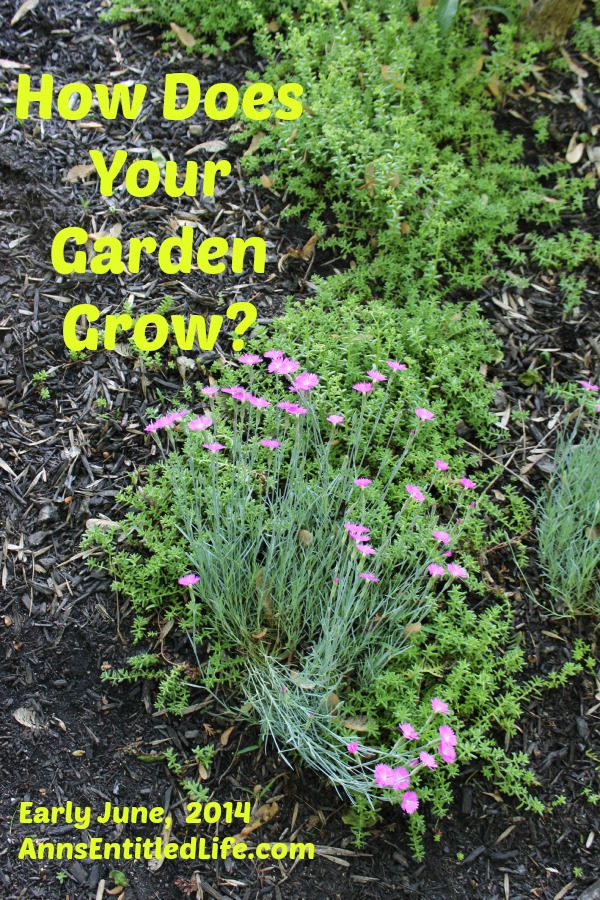 Gardening in US Hardiness zone 6, New York State, early June, 2014.
We've been twirly-bird bombed for the last two weeks, and I swear I've spent more time outside picking them up than just about anything else. And, I am certain I will be picking a million little maple trees in about a month, from the twirly-birds I missed picking up the last two weeks.
We've also enjoyed perfect weather the last few weeks. I mean PERFECT! The blue skies and sunshine have done the plants good, and the sprinklers have watered enough without rain (and I snuck in a hose watering here and there too!) We did have a good soaking rain this past Sunday, so that helped water the plants too.
There are updates to my vegetables and herbs I am growing this year: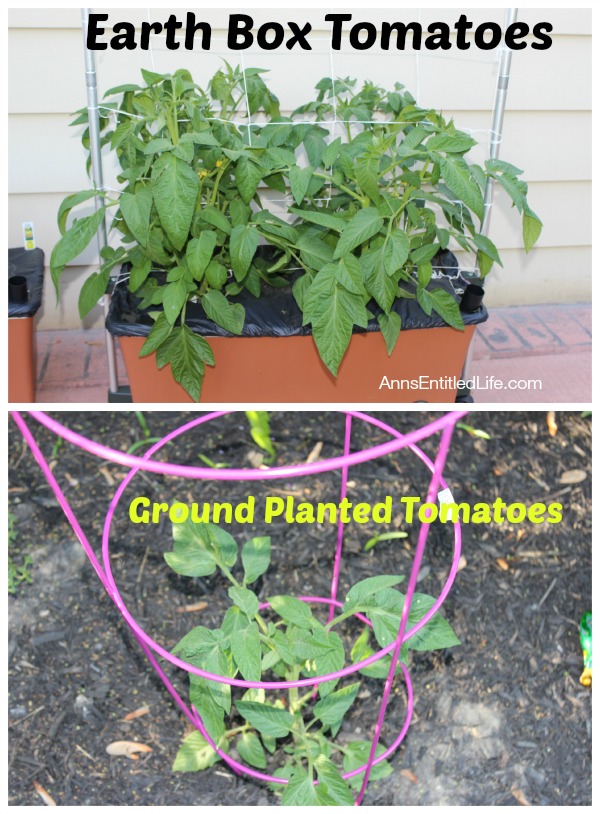 The earth box plants are doing very well compared to the vegetables I planted in the ground. I am seriously considering moving one, and possibly two, of those tomato plants to the ground this week. The instructions did say to plant only two, but I wanted to try something…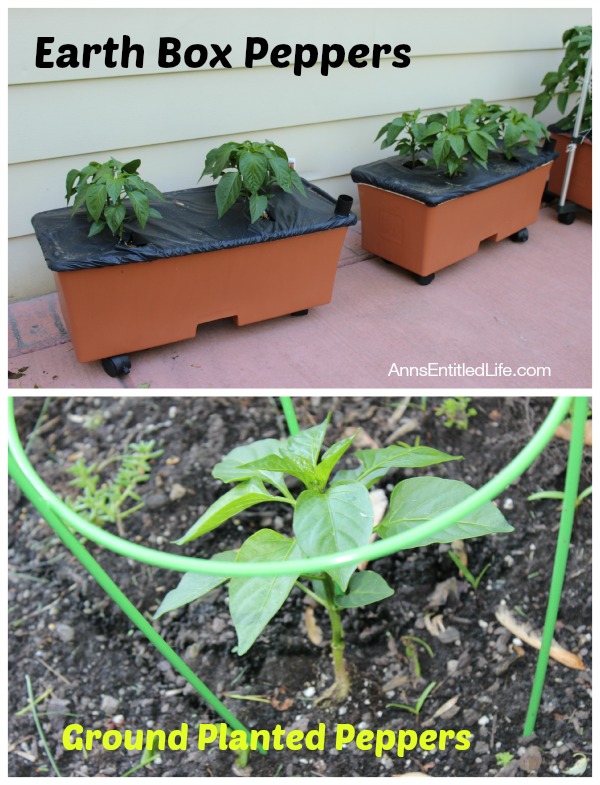 None of my peppers are going gangbusters yet. The ground planted plants are less than half the size of the earth box peppers though.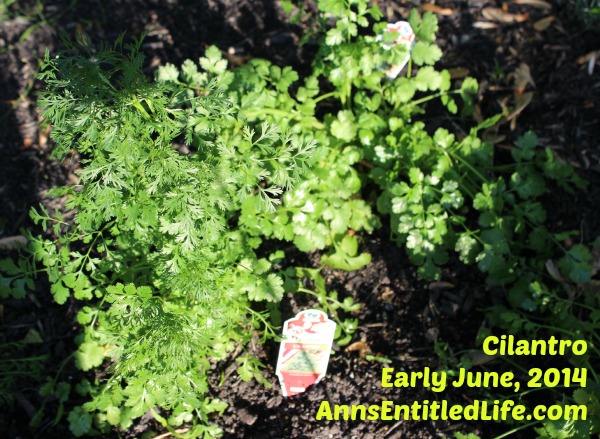 Moving on to "herb island", there is good and bad happening. The cilantro, is definitely among the good!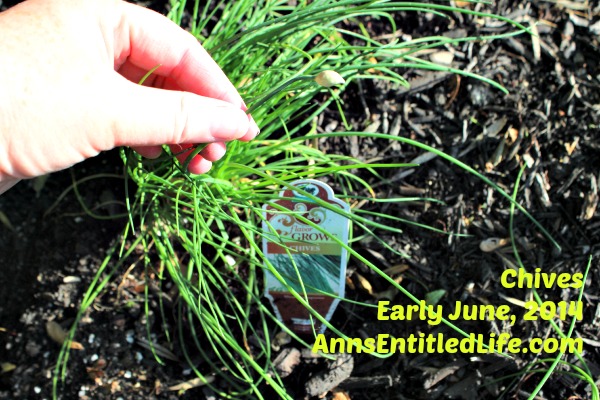 And so are the chives!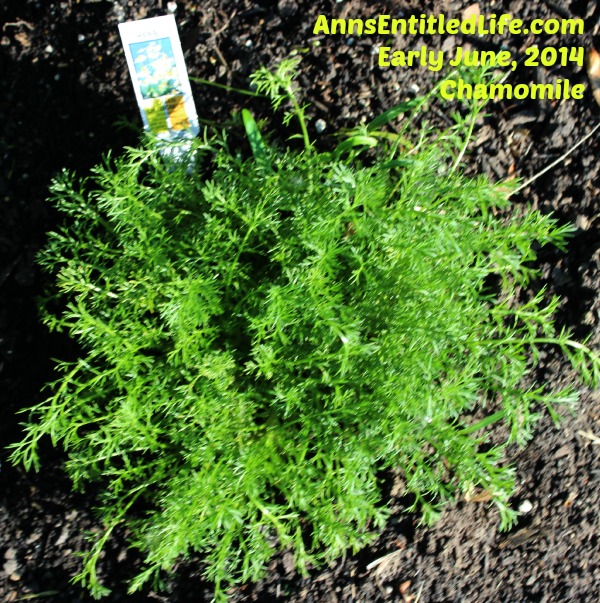 As well as the chamomile. And it smells awesome! While picking up twirly-birds, I couldn't help but notice how nice the herbs all smelled.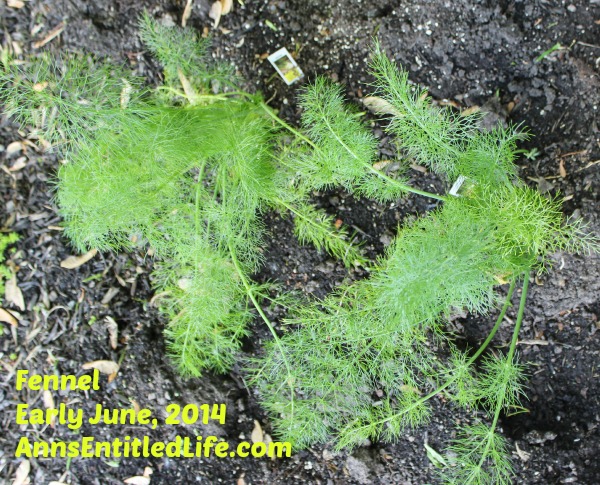 The fennel is also doing quite well. I am sincerely shocked. I expected this to die. It just looked so bad going into the ground. But, as you can see, it has come back nicely.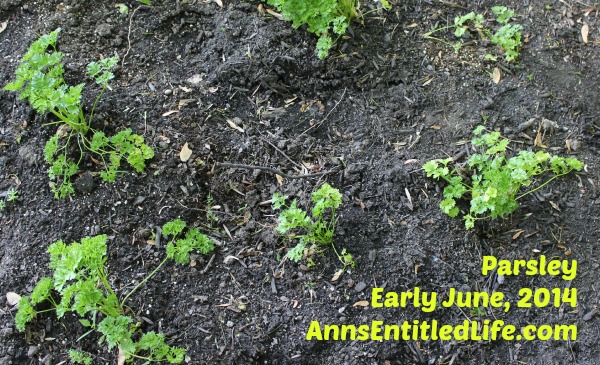 The parsley doesn't look all that hot in this photograph, but it is actually doing quite well! Unfortunately, I didn't photograph the best looking plants.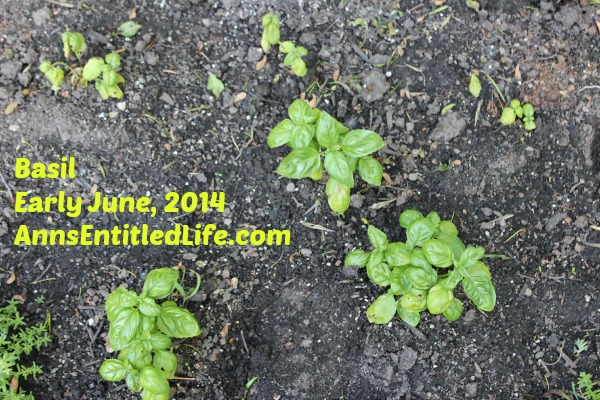 The basil looks terrible. Over half have withered and are close to dying. The ones that seem be be surviving do smell good though – like a pepperoni pizza in a garden!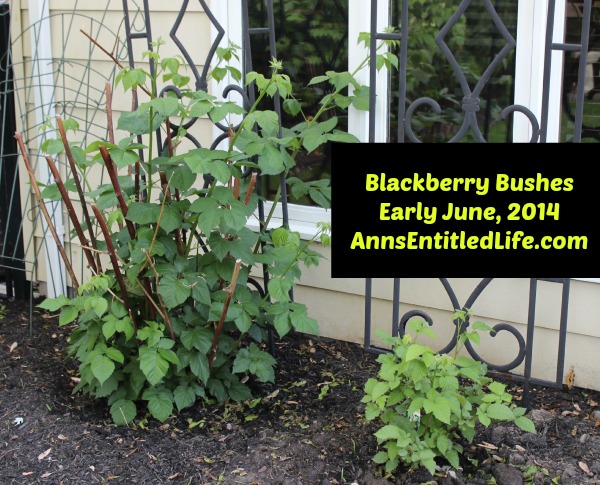 The blackberry bushes are growing well. The plant food from the smaller one looks like it absorbed. Since we had a lack of rain, there wasn't any way for it to get washed away, and instead it went into the soil after the sprinklers water.
We have a LOT of birds chirping this year. I have yet to cover the blackberry bushes since I started growing them 5 years ago, but this may be there first year. I am "this close" to pulling the trigger on two garden arches. I am hoping they provide additional support for the blackberry canes, and if we have to drape netting, they would make it easier.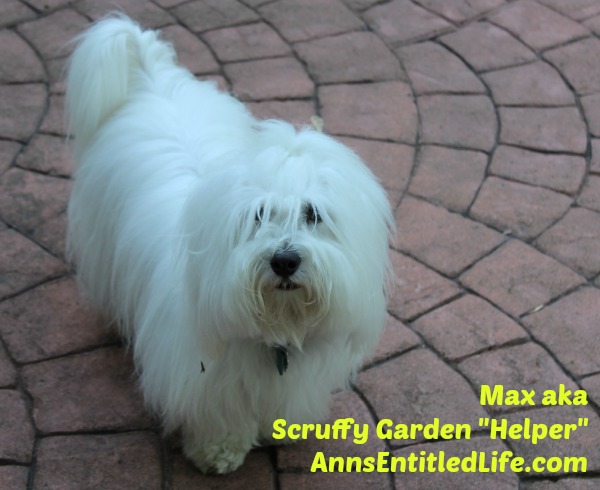 And what would gardening be without a scruffy garden "helper"?
Every single time I walk outside to pull a weed or water a plant, Max considers it a sign for me to play k-the-b with him. I swear that dog has me trained!
What are you growing in your garden this year? Tell me, How Does Your Garden Grow!?
---
● For more How Does Your Garden Grow posts on Ann's Entitled Life, click here.
● Follow my How Does Your Garden Grow pinterest board
---