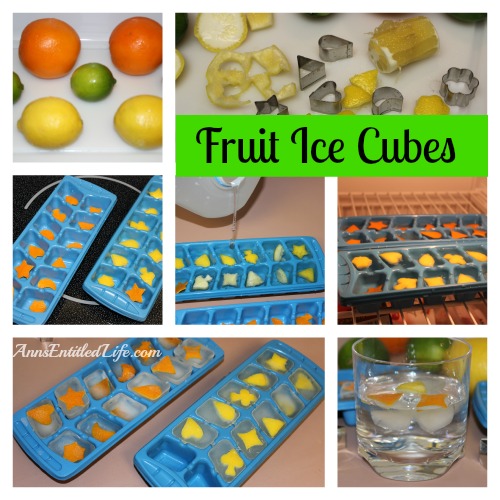 After Hubby and I made the Fruit Cut Outs for drinks, Hubby wanted to figure out a way to improve upon them so we could have a handy supply that were made ahead of time if we were hosting a large event. Hubby wanted to try making fruit ice cubes; fruit cut out ice cubes. He thought the fruit cutouts frozen inside the ice would be better for make ahead events like parties and family get-togethers. I can't disagree, and these were super easy to do too!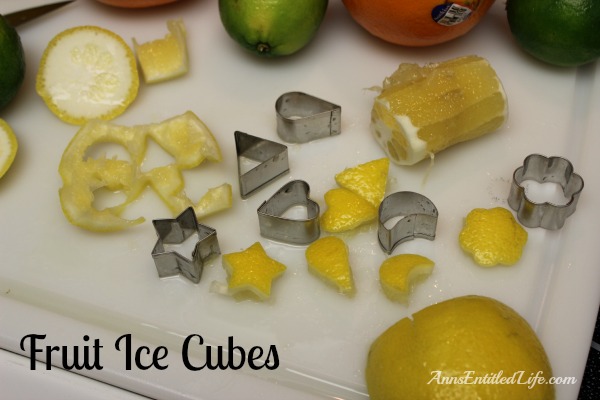 You want to start here and make the fruit cut outs. With the oranges, Hubby removed the pith so they wouldn't be bitter. This also made the cutouts a lot thinner and they did float a bit, so next time we do this we will stick to limes and lemons and leave some of the fruit.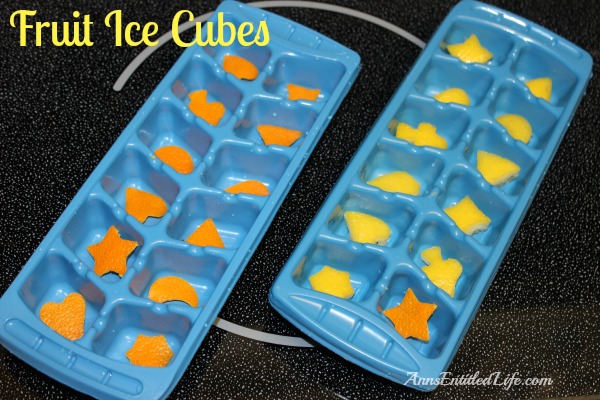 Place one fruit cut out into each compartment of a clean ice cube tray.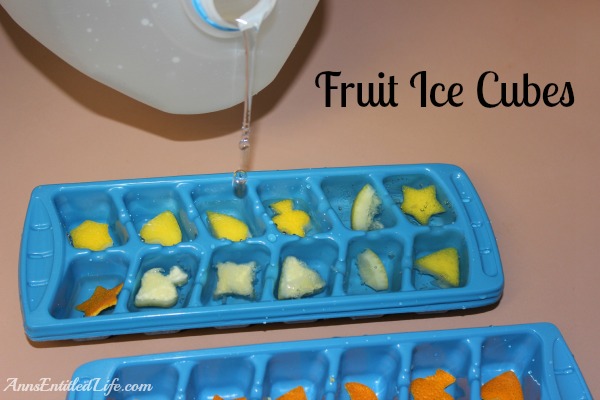 Slowly fill the ice cube tray almost to the top with water.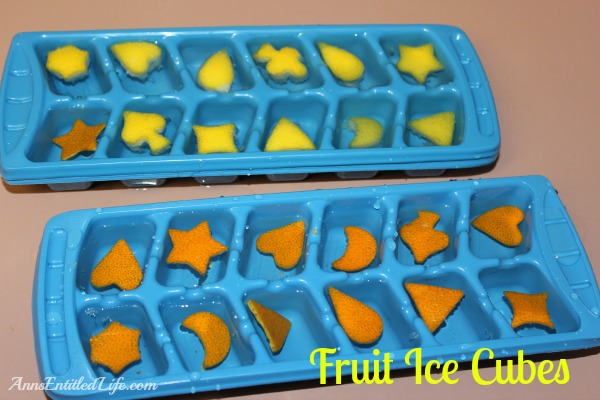 If any of the fruit cutouts flip over, right them so the rind faces top.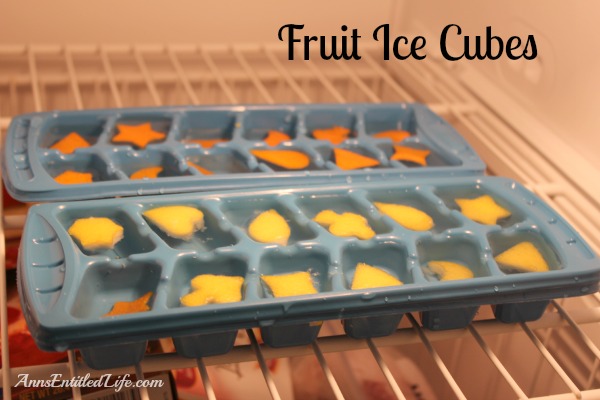 Place the ice cube trays in the freezer, and allow to freeze completely.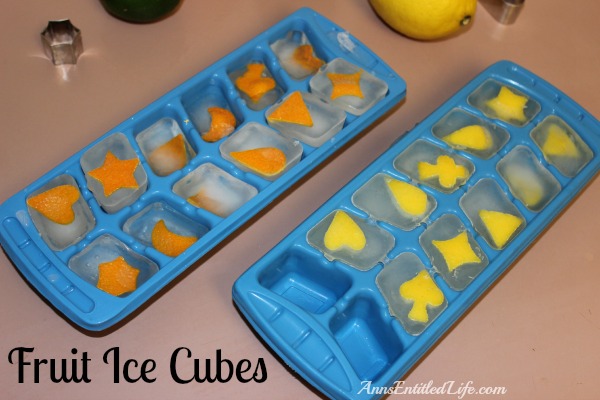 This is the result! (Hubby couldn't wait until I took a picture before he tried these.)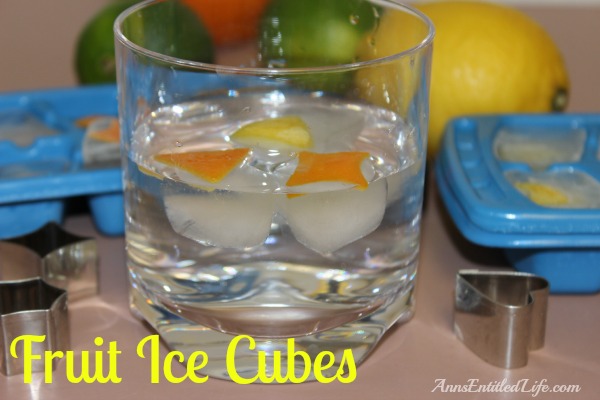 A fun party ice cube (we used them for everyday living). They did add a touch of flavor, the lemons with the fruit-meat on them more so than the oranges that were just pure rind. Keep that in mind when deciding which fruits and beverages to pair together.
We will definitely be making them again! They were easy to do, and simple to make ahead.
---
● For a list of all recipes available on Ann's Entitled Life, click here.
● For more liquor and wine tips and reviews, click here.
---