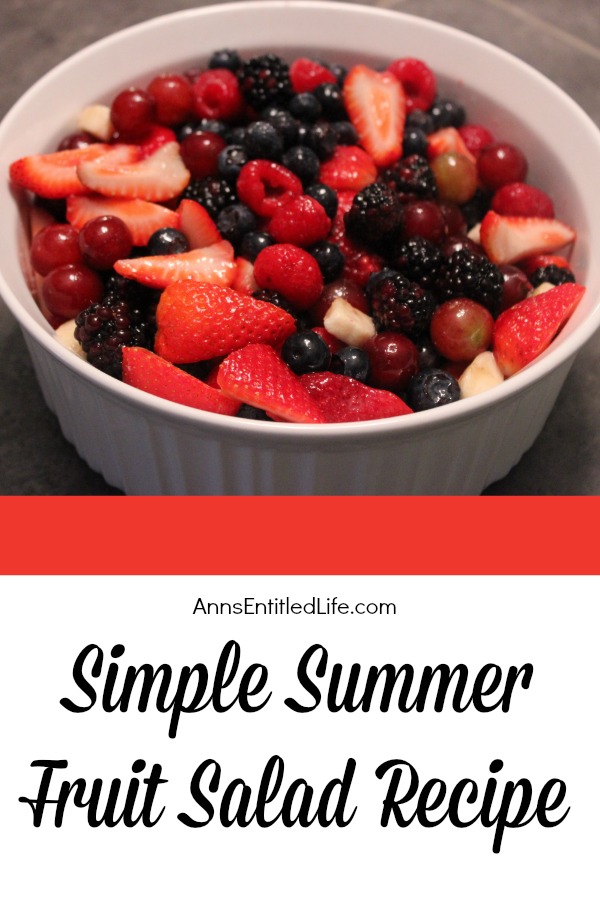 Simple Summer Fruit Salad
By Ann
A terrific blend all your summer favorite fruits, this Simple Summer Fruit Salad is colorful, delicious, and lasts and lasts! Deliciously sweet, your friends and family will enjoy every mouthwatering bite.
Prep Time:10 minutes, plus 1 hour to chill
Ingredients:
• 1 pint Raspberries
• 1 pint Blackberries
• 1 pint Blueberries
• 1 quart Strawberries, hulled and sliced
• 1 cup Seedless Grapes
• 2 Bananas, peeled, sliced and quartered
• 1/2 cup Sugar
• 1/4 cup White Rum
Directions: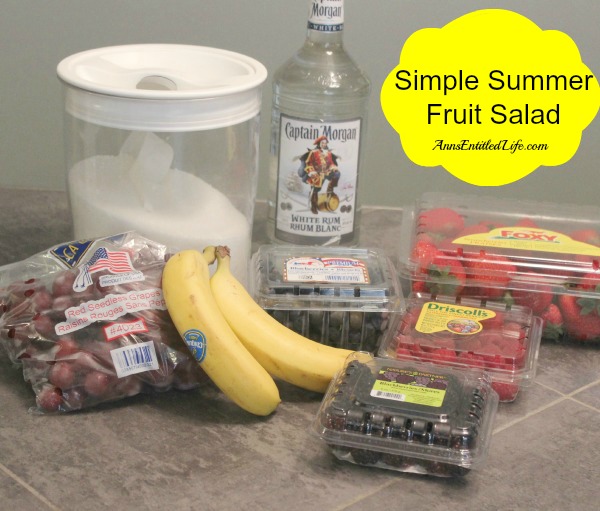 • Gather all your fruit.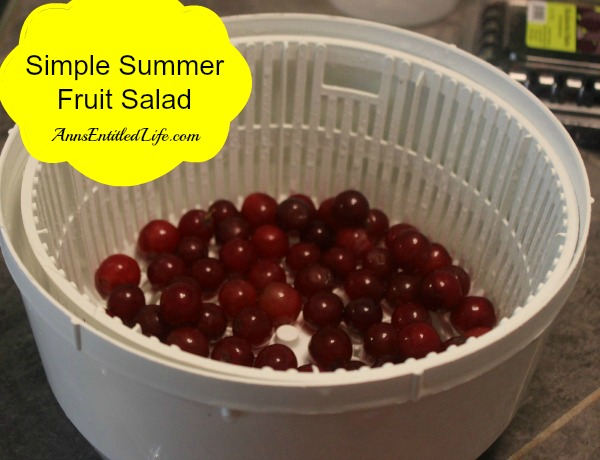 • Wash all your fruit.
• Hubby removes excess water with a salad spinner.
• Cut up bananas, slicing, then quartering and strawberries into slices or quarters.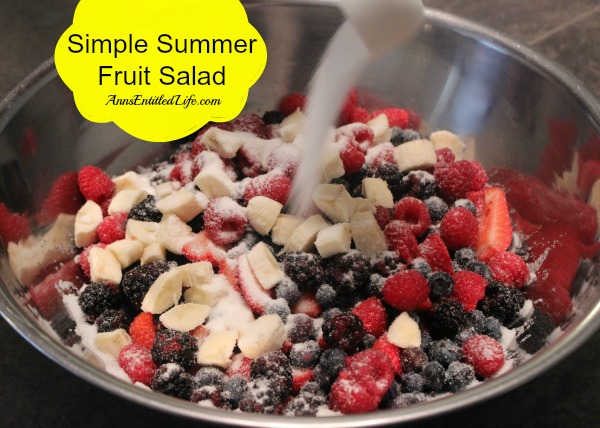 • In a large mixing bowl, place all your fruit.
• Add the sugar.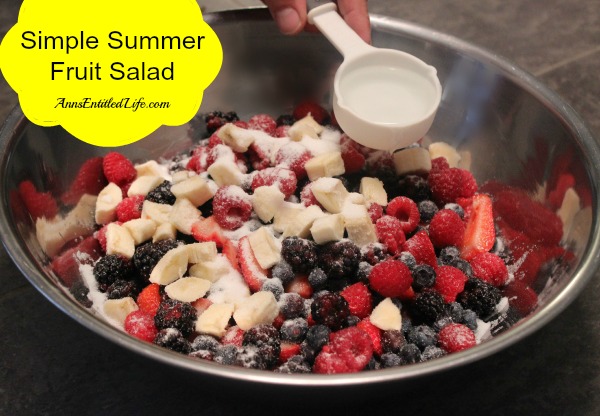 • Add white rum;mix well.
• The rum is what will allow the fruit salad to keep a few days instead of turning brown in a few hours.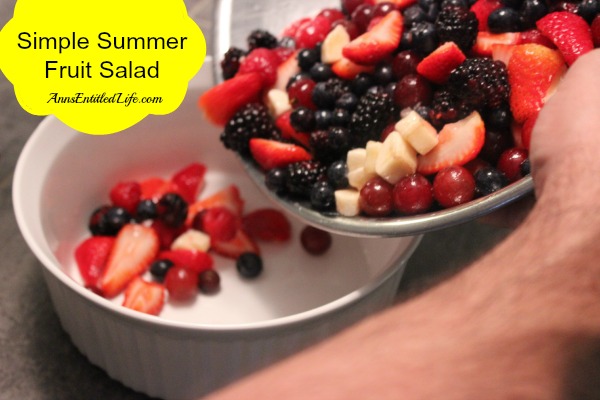 • Transfer to a serving bowl with a lid (or cover very tightly with plastic wrap.
• Chill covered for one hour.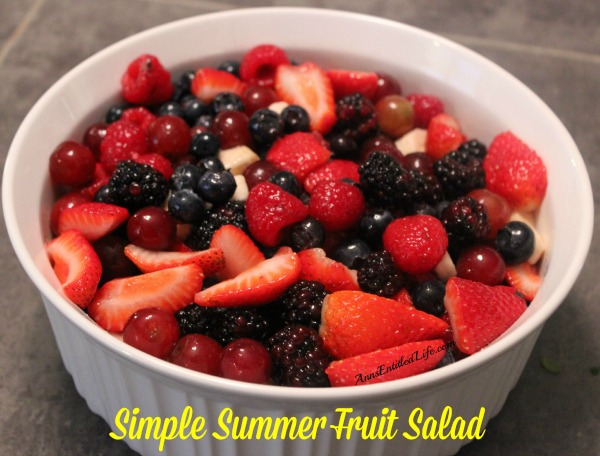 • Serve cold.
• Refrigerate any leftovers.
Makes 12 servings of Simple Summer Fruit Salad
Note: this is my MIL's recipe, and it is really quite good. It is so simple, yet looks beautiful and tastes fabulous! The rum as the "secret ingredient" that not only a sweetener, but what allowes the Simple Summer Fruit Salad to keep a few days. My MIL doesn't like to use bananas, but I do. She prefers pineapple and a melon. As you can see, this recipe is very adaptable to whatever fruit you have on hand!
---
• For more recipes on Ann's Entitled Life, click here.
---
---
FOLLOW US ON: