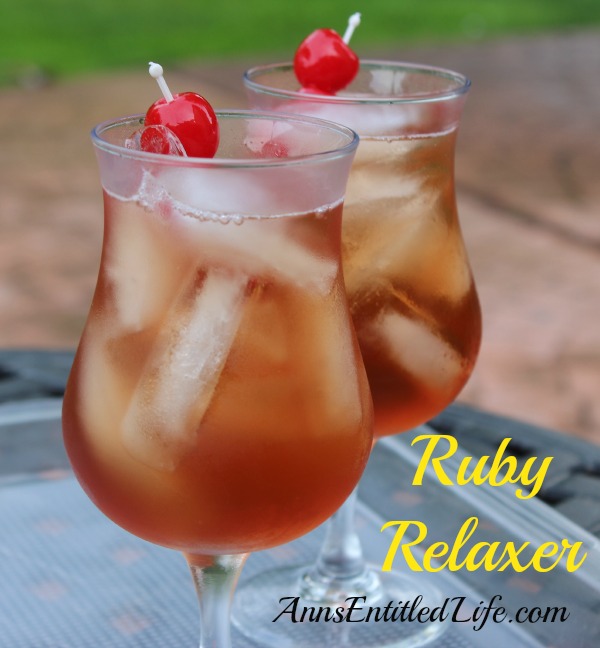 Ruby Relaxer Cocktail Recipe
By Ann
How to Make a Ruby Relaxer Cocktail. A wonderfully refreshing drink, perfect for relaxing in the backyard, by the pool, or while watching the big game.
Prep Time:5 minutes
Ingredients:
• 1/2 cup Coconut Rum
• 1/2 cup Vodka
• 1/2 cup Peach Schnapps
• 1 cup Pineapple Juice
• 1 cup Cranberry Juice
• Maraschino Cherries, Peaches or Cranberries for garnish
• Ice
Directions:

• Combine all ingredients except the ice and garnish in a tall pitcher.
• Stir until blended.
• Add ice to a cocktail glass.
• Pour the Ruby Relaxer over the ice.
• Garnish with maraschino cherries, fresh cut peaches or cranberries.
Makes 3 Ruby Relaxer Cocktails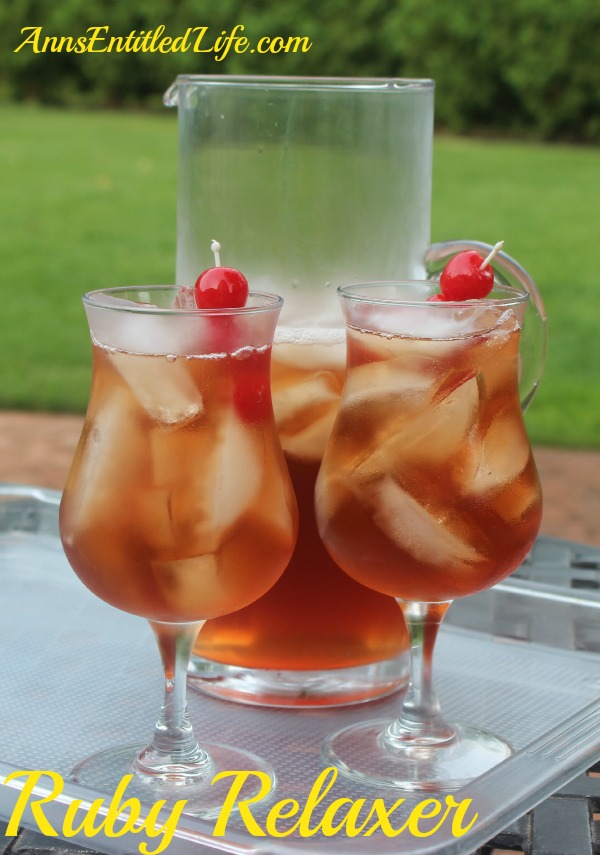 An acquaintance gave me this recipe last week. It sounded great for summer and fall (the cranberry juice intrigued me), so Hubby and I gave it a try last weekend.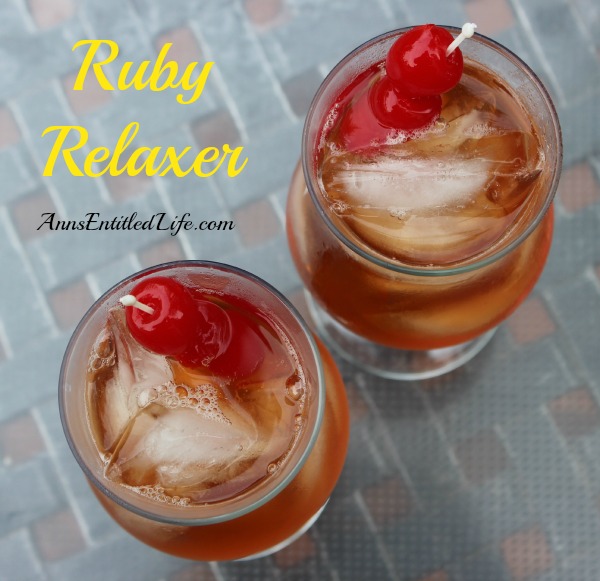 This is one tasty, smooth, easy to go down, cocktail drink. I had two and wanted a third! Hubby even had two. Hubby never has two drinks! He liked it so much, than when I was going to toss the remains, he quickly rescued them and we had the leftovers the next day!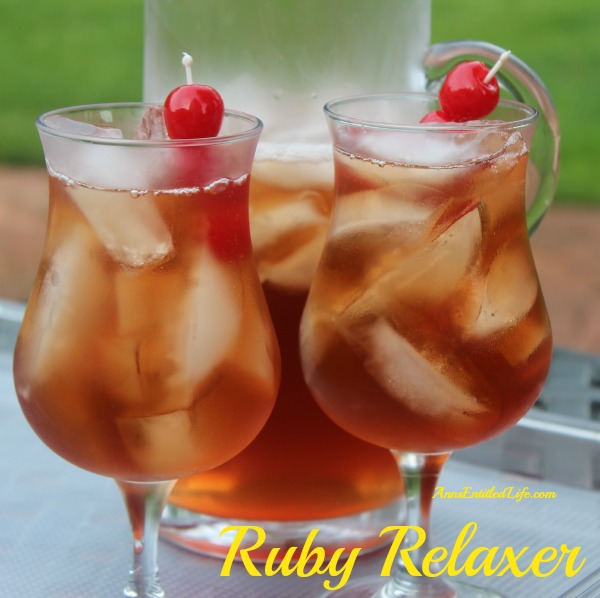 The recipe is a 2-1 ration; two parts each juice to one part each liquor. If you are making a single drink, I would try 2 oz of pineapple juice, 2 oz of cranberry juice, and one ounce of each liquor. Combine in a cocktail glass, give it a stir, add ice and you have a single serving!
As always, drink responsibly and please don't drink and drive.
---
• Disclosure: the links in this post may be affiliate links.
• If you enjoyed this post, be sure to sign up for the Ann's Entitled Life weekly newsletter, and never miss another Ann's Entitled Life blog article!
• For more liquor and wine cocktail recipes, tips and reviews, click here.
• Ultimate Guide to Non-Alcoholic Bar Basics
---
---
FOLLOW US ON: