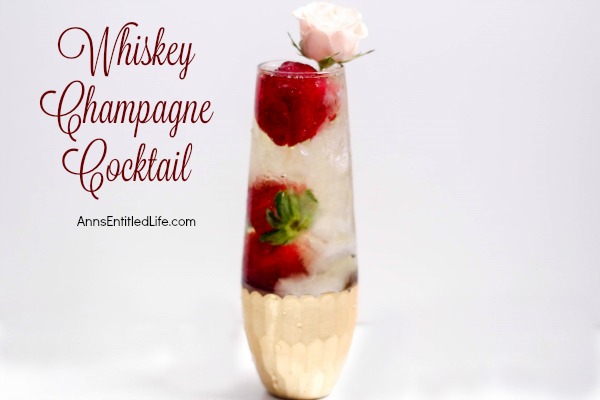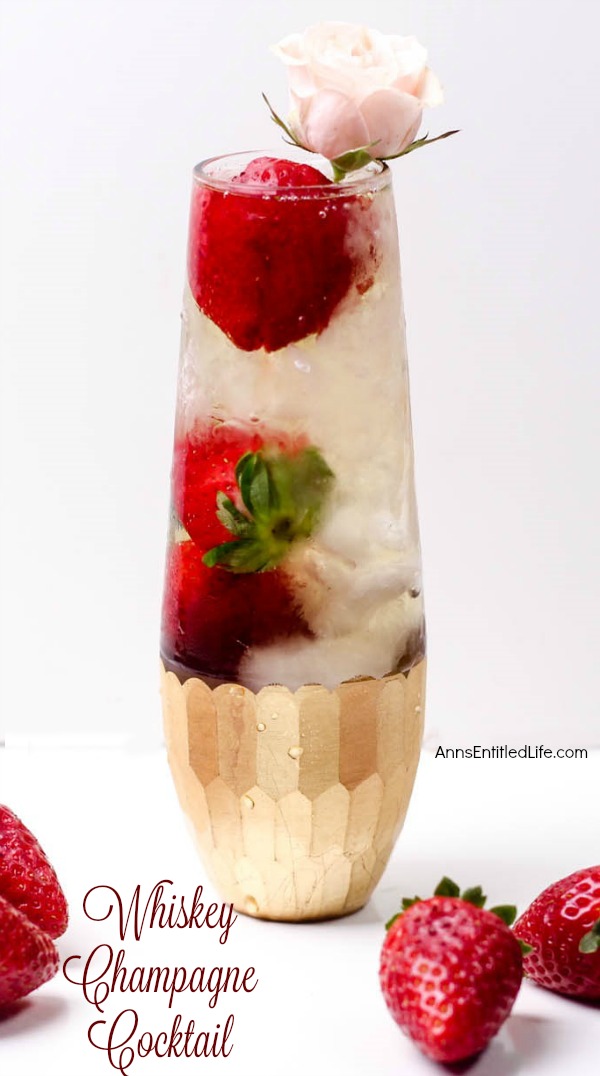 Whiskey Champagne Cocktail Recipe
By Ann
A delightful adult libation, perfect for celebrations, romantic dinners, or when simply when you would like to share a cocktail with a special someone. This Whiskey Champagne Cocktail is easy to make, and oh so delicious!
Prep Time: 3 minutes
Ingredients:
• ½ oz Irish Whiskey
• 3 oz Champagne
• 3 Ripe Strawberries, divided
• 2 Ice Cubes
Directions:

• Place 2 strawberries inside a tall glass. Set aside.
• Break ice cubes into shards.
• Combine ice whiskey, champagne and ice shards in cocktail shaker; stir (don't shake).
• Pour Whiskey Champagne over strawberries.
• Garnish with remaining strawberry.
• Serve.
• Makes 1 Whiskey Champagne Cocktail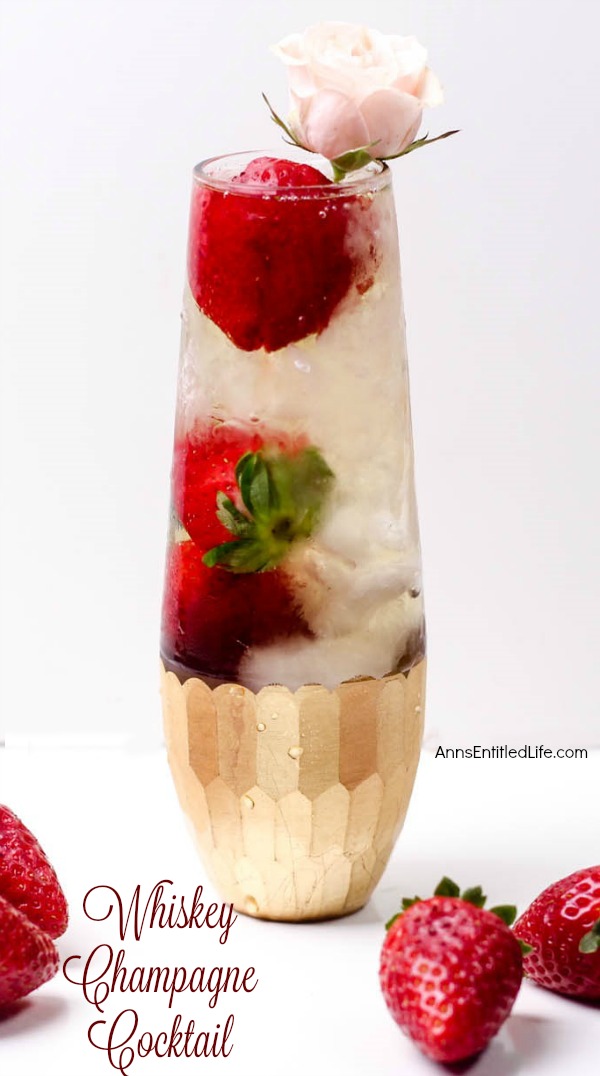 • To view various champagne flutes
, simply click here.
• To print the Whiskey Champagne Cocktail Recipe, click here.
As always, drink responsibly and please don't drink and drive.
---
• Disclosure: the links in this post may be affiliate links.
• If you enjoyed this post, be sure to sign up for the Ann's Entitled Life weekly newsletter, and never miss another article!
• For more liquor and wine cocktail recipes, tips and reviews, click here.
• Ultimate Guide to Non-Alcoholic Bar Basics
---
---
FOLLOW US ON: